Best Anonymous Cryptocurrency Exchanges for Australia 2023
User anonymity is one of the most important selling points of cryptocurrencies such as Bitcoin. A big part of the hype behind crypto usage relies on the promise of anonymous trading, with crypto users having their personal information protected. But, in reality, not every crypto transaction is always 100% anonymous.
One of the major reasons why blockchain technology was invented was to answer the need for decentralized finance, functioning on a peer-to-peer basis, a system that would help people circumvent third parties (intermediaries such as banks or governments) they don't necessarily trust when performing transactions. 
However, nowadays, in order for cryptocurrency enthusiasts to be able to find other crypto holders that will sell to or buy crypto from them, they usually have to go through platforms known as cryptocurrency exchanges (read our comparison of the best Australian crypto exchanges if you're looking for a trustworthy local exchange).
And while anonymity and protection of user information was always the main paradigm behind crypto — and, as a consequence, the same idea is supposed to apply to crypto exchanges — today, some of these exchanges are less anonymous than others. 
In this article, we're going to explore why this is so, and offer you a list of exchanges to try (as well as some to avoid) if you want to trade crypto but are concerned about the anonymity of the process.
Crypto Exchanges, KYC, and AML Laws
Cryptocurrency exchanges were created to facilitate the process of trading cryptocurrencies between users easily and conveniently. Similar concepts of online-based digital asset trading platforms have existed even before the creation of what we know as cryptocurrencies, but it is right after the launch of the very first cryptocurrency (Bitcoin) back in 2008 that exchanges specializing in selling and buying crypto started appearing. 
A crypto exchange (also known as a digital currency exchange, or DCE), is a trading platform where crypto assets can be traded for fiat currencies (usually USD but also currencies such as GBP, AUD, and more) or other digital currencies. The bulk of worldwide crypto trading happens through the mediation of crypto exchanges.
With the advent of crypto exchanges came additional privacy concerns for users interested in crypto trading. As cryptocurrencies gained in popularity, trading platforms became increasingly regulated. 

Today, most of these exchanges need to be compliant with the laws of the countries they are registered in, and an increasing number of countries are passing legislation on cryptocurrency.
Namely, in Australia — much like in a number of other different countries — there are certain laws for the prevention of scams targeting banks (particularly bank transfers) and similar institutions, as well as for detecting money laundering attempts by suspicious users. These include KYC (know your customer) and AML (Anti-money laundering) laws. 
While these laws exist for all the best reasons, their implementation on crypto exchange websites (belonging to legitimate, registered crypto trading businesses) means that the users of these websites have to undergo identity verification, authentication, and other KYC procedures. 
In the process, users end up giving out their personal details (such as name and surname, date of birth, credit card info, and more). 
The requirement to go through an ID verification process in crypto exchanges has raised concerns among many crypto trading enthusiasts since it seems to go against the very idea cryptocurrencies were created around in the first place. Because of this, crypto exchanges that offer their users higher levels of anonymity — while at the same time not compromising their security — are constantly sought after.
Centralized and Decentralized Crypto Exchanges
Initially, ID verification checks such as KYC and AML weren't always in place, but as the crypto industry grew more and more, so did the interest central authorities had in regulating it. Because of these regulations, crypto trading — which was first hailed for its anonymity — suddenly became far less anonymous. 
This means that if you want to acquire digital assets by using crypto exchanges for trading and you want to ensure your anonymity in the process, there are certain differences between the various crypto platforms you should bear in mind. The most important distinction between crypto exchanges in terms of anonymity is whether they are centralized and decentralized.

Centralized exchanges are far more widespread, well established, and better maintained than their decentralized counterparts. Additionally, centralized exchange platforms act as intermediaries between the crypto traders using them, whereas decentralized exchanges allow their users to trade crypto among themselves without any intermediation on the part of the businesses running these exchanges. 
This means that centralized platforms also require ID checks to be able to function properly and ensure the safety of transactions, whereas decentralized platforms have scrapped the need for ID verifications altogether. Thus, while increased security is an advantage provided only by centralized exchanges, decentralized platforms make up for the lack of it by providing their users with more anonymity.
Best Anonymous Crypto Exchanges
Created by Erik Voorhees in 2014, ShapeShift is a Swiss-based cryptocurrency exchange that started off as a platform for exchanging various different kinds of digital assets, without asking users to undergo KYC verifications. At a certain point, however, ShapeShift — much like other crypto exchanges — started feeling the pressure of global trends, when regulatory bodies of more and more countries were beginning to ask crypto exchanges to perform ID verification and other checks on their users. While the ShapeShift team wasn't fond of introducing such measures, they also wanted to keep their crypto exchange platform compliant.

Under these circumstances, at the beginning of 2021, ShapeShift decided to become a decentralized exchange (or DEX), which means that it provides its clients with the possibility to trade crypto directly, without the need for intermediaries. In this way, ShapeShift users can retain their anonymity and refrain from sharing personal information with the platform while trading digital assets.
While adopting decentralized exchange protocols goes a long way towards ensuring client privacy, it's not without its downsides. Notably, fewer tokens are supported by their decentralized protocols, which means the number of cryptocurrencies ShapeShift users can trade has lowered significantly. 
Another example of a decentralized exchange, with much of the same benefits (and downsides) as ShapeShift, is Changelly, a Czech-based platform that began its journey back in 2015. It makes it possible to trade multiple crypto assets from one wallet address to another, charging users 0.5% on transactions.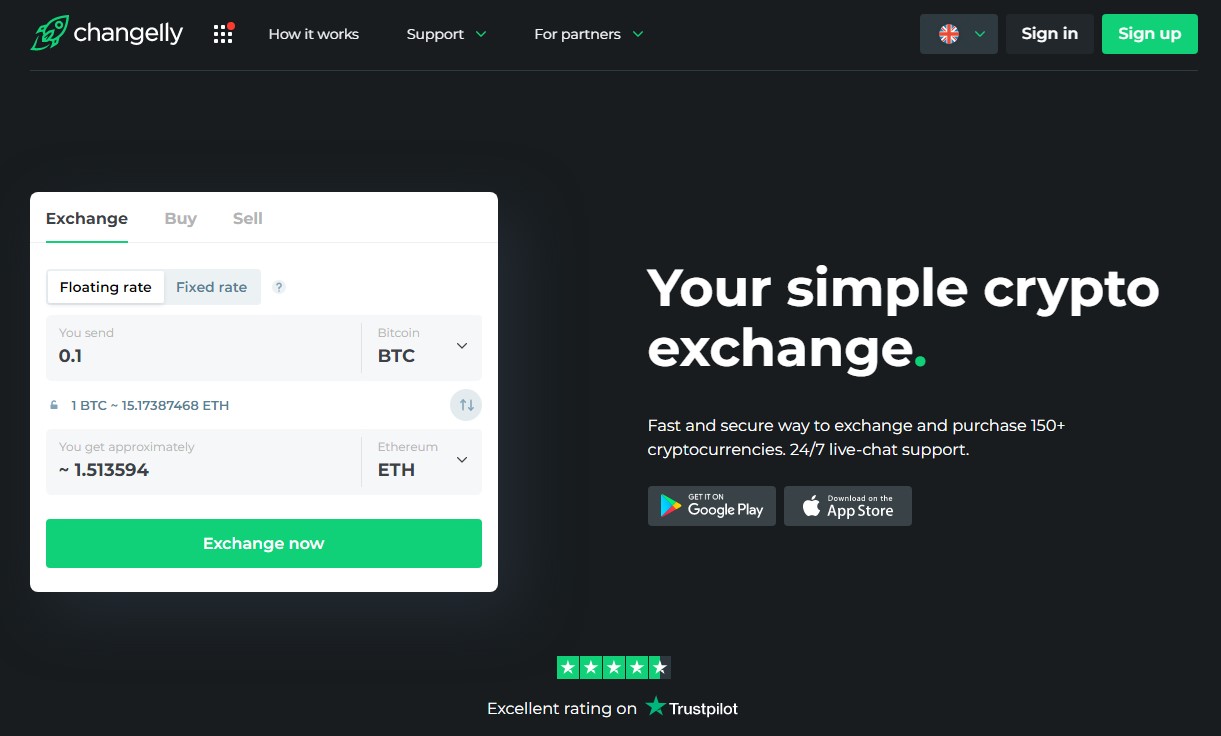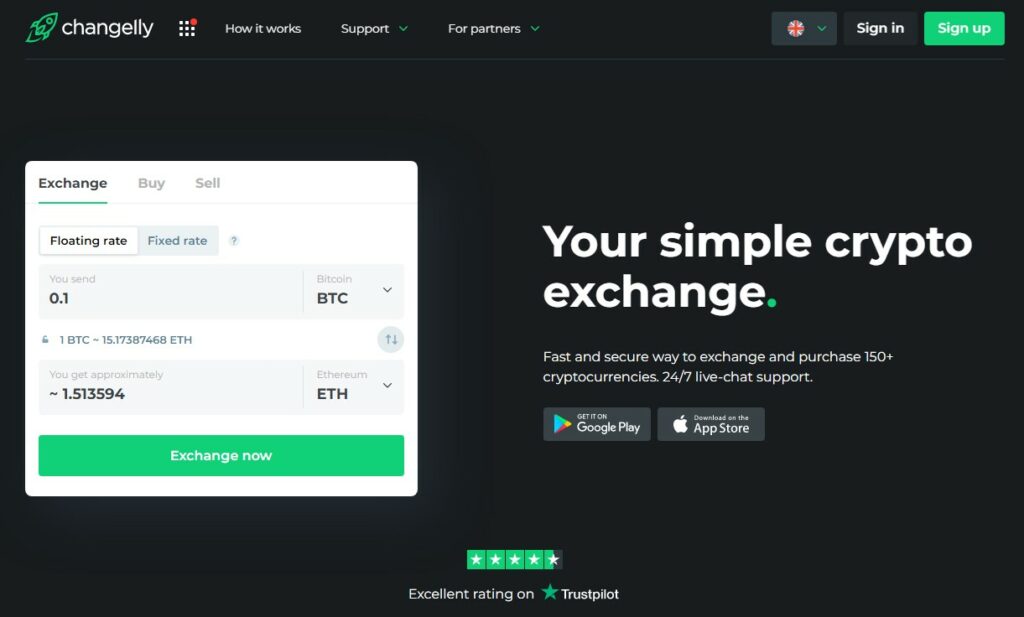 Keeping their clients' privacy intact is something Changelly is strongly committed to. In fact, to use Changelly, you only have to provide your email address — and, as if that weren't easy enough, Changelly doesn't even send you a verification email to check if your address is real at all.
Here, it's important to note that Changelly, while being a non-custodial crypto exchange, does still make exceptions to its rules in some cases. When it detects significantly higher trading volumes for certain users, or when they deposit fiat currencies, Changelly does perform KYC verification.
Binance, a world-renowned cryptocurrency exchange platform, was established in 2017 by Changpeng Zhao, a Chinese developer. 
This high-functionality crypto exchange is famous for giving users the possibility of using multiple payment methods, as well as its high performance, high levels of liquidity, and low fees. It charges 0.1% on all orders, with another 25% in discounts given out to users that purchase its own crypto token — the Binance Coin (BNB).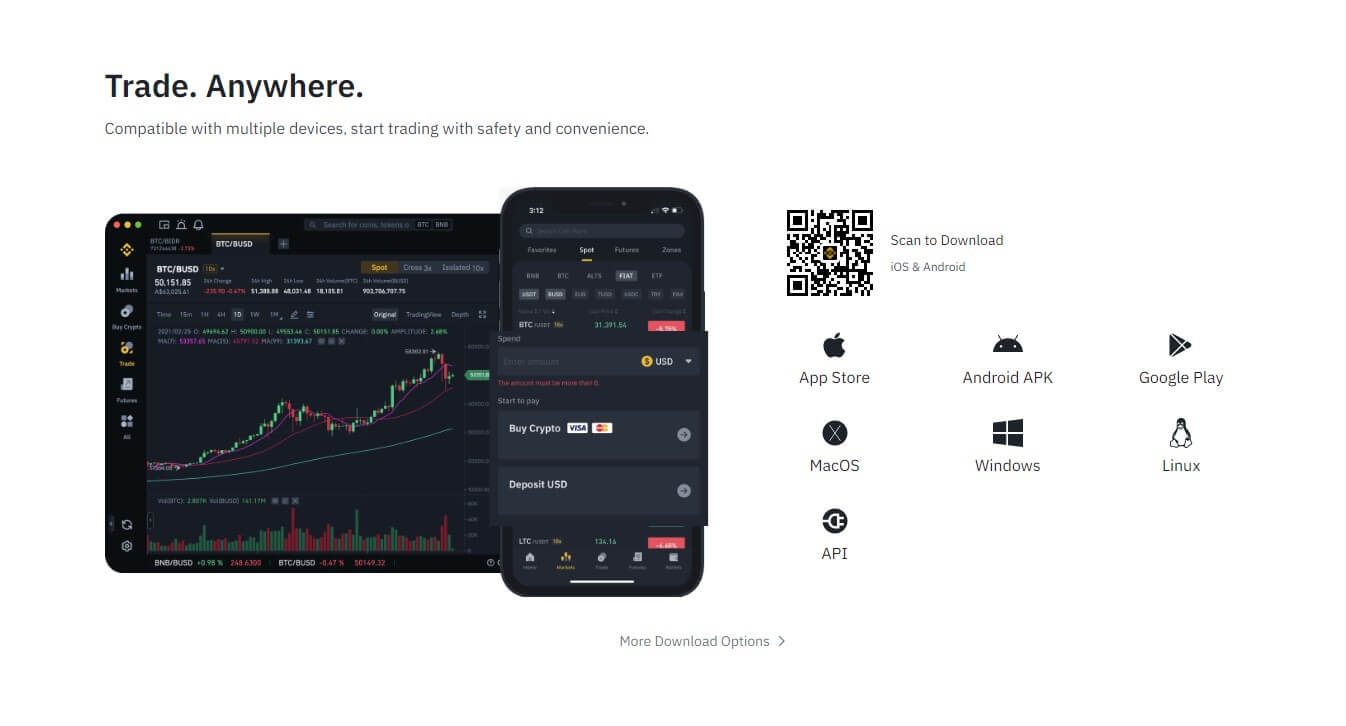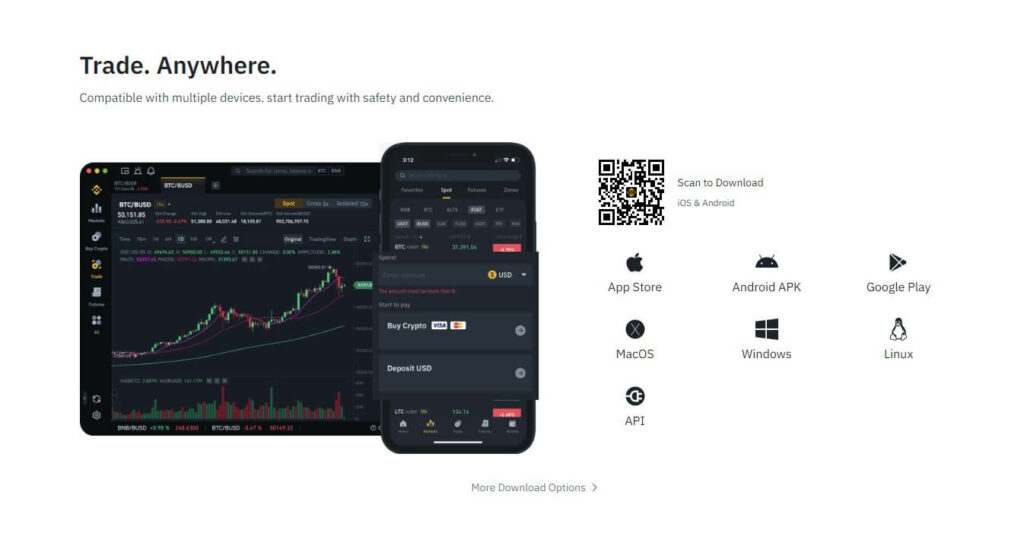 Among other famous crypto exchange platforms, some only deal with the most reputable of cryptocurrencies — that is, mostly in Bitcoin (BTC). Binance, on the other hand, also supports multiple altcoins that show promise, which its team verifies regularly to ensure a scam-free experience for users. Apart from Bitcoin and Binance Coin, these include examples such as Litecoin (LTC), Uniswap (UNI), Chainlink (LINK), Ethereum (ETH), and more.
With that in mind, while it is one of the most well-known and high-performing crypto exchange platforms out there, Binance doesn't exactly provide the highest amount of anonymity of all the other crypto exchanges on this list. It is, however, a fairly anonymous bitcoin exchange for those users that trade less than 2 BTC a day.
Austrian-based Bisq is a solid choice for those aiming to invest in the most well-established crypto ( Bitcoin), as well as those that may want to sell it for other crypto or fiat currencies. Bisq was built as a decentralized exchange using Bitcoin's blockchain as a basis. 
Bisq's community is comprised of many developers that support it with their skills, and it also shares its open-source code with the public. This is what makes contributing to Bisq a unique and engaging experience.


As a decentralized crypto exchange platform, Bisq doesn't require any KYC verifications. To use Bisq, it's enough to download its open-source application. To buy digital assets through it, users have to simply connect their accounts to a crypto wallet of their choosing.
The Bisq platform's elaborate order book doesn't match traders automatically. Instead, it's up to these traders to do so themselves — but first, they have to make security deposits, as a form of guarantee that a transaction will proceed without any side suddenly stepping down.
Bisq is one of the most decentralized crypto exchange platforms on the market. It owes this to a free and open-source software known as TOR routing. This software encrypts the data contained in Bisq's communications and ensures the anonymity of trades.
Bitcoin ATMs aren't actually crypto exchanges, but they're worth mentioning nonetheless because they provide a solid level of anonymity to users. In fact, the name itself may be misleading, since they aren't even ATMs in the strict sense of the word, but rather devices used for buying and selling Bitcoin — thereby serving much in the same way as crypto exchanges, only exclusively for Bitcoin transactions.
With that in mind, Bitcoin ATMs are physical objects, and, unlike crypto exchange platforms that can be accessed online from any spot on the planet with an internet connection, these ATMs are in very limited supply across the globe. However, for residents of countries that are involved in Bitcoin and crypto trading in general to a higher degree, Bitcoin ATMs are likely the best choice.
Bitcoin ATMs are arguably the safest way to perform Bitcoin transactions because by using them, every possible threat of tracking (commonly encountered in online dealings) is eliminated for good. This doesn't only include the evasion of KYC and AML procedures wherein users are asked to share personal details with a site, but also protection from various types of malware, viruses, and trackers that may be present on a device connected to the internet.

You can find Bitcoin ATMs in places such as airports, restaurants, stores, and other service providers. To locate the nearest one, visit the free-to-use website of Coin ATM Radar, featuring an interactive world-map that's updated on a regular basis. This map shows you the nearest businesses that have Bitcoin ATMs on-premise, whether their machines support buying or selling Bitcoin (or both), as well as the payment methods you can use there (cash, credit card, and/or debit card).
It's important to note that some Bitcoin ATMs can ask users to provide certain ID documents in order to withdraw Bitcoin to an external Bitcoin wallet. You can also verify online whether this can happen with a machine near you before you decide on using it for Bitcoin transactions. 
What's more, Bitcoin ATMs will also typically require much more in transaction fees, so better privacy comes at the cost of you paying more in fiat currency to acquire crypto. 
Crypto Exchanges to Avoid if You Want to Stay Anonymous
In general, centralized cryptocurrency exchanges are a better choice when it comes to user security than decentralized exchanges, but when it comes to anonymity, it's the opposite. 
If staying anonymous is your priority when buying crypto, you should consider avoiding centralized crypto exchanges. We'll list some of the more famous among these exchanges below.
The Kraken crypto exchange platform does, in fact, provide anonymity to users that visit it and leave an email address. However, this only applies to its Tier 0, while it includes four higher verification Tiers. At Tier 0, users can only check out the platform, see news related to crypto, and the like.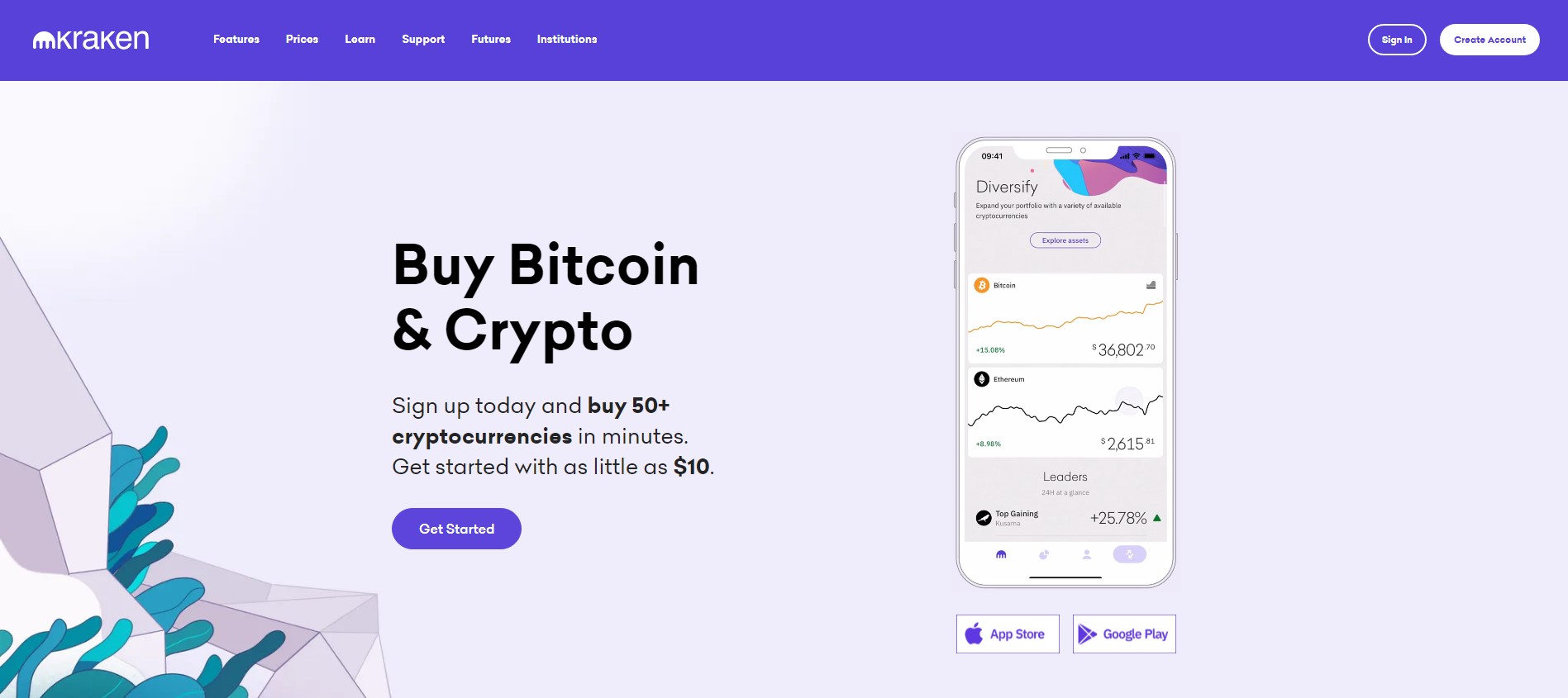 In order to get to Tier 1 — that is, to be able to start depositing and withdrawing digital assets — Kraken users must provide their name, country of origin, date of birth, and phone numbers.
American-based Coinbase is a powerhouse in crypto trading and arguably the biggest crypto exchange platform in the U.S., too. This often makes it a number one choice among many looking to trade in cryptocurrencies, particularly so in the U.S. but also in the rest of the world, due to its renown.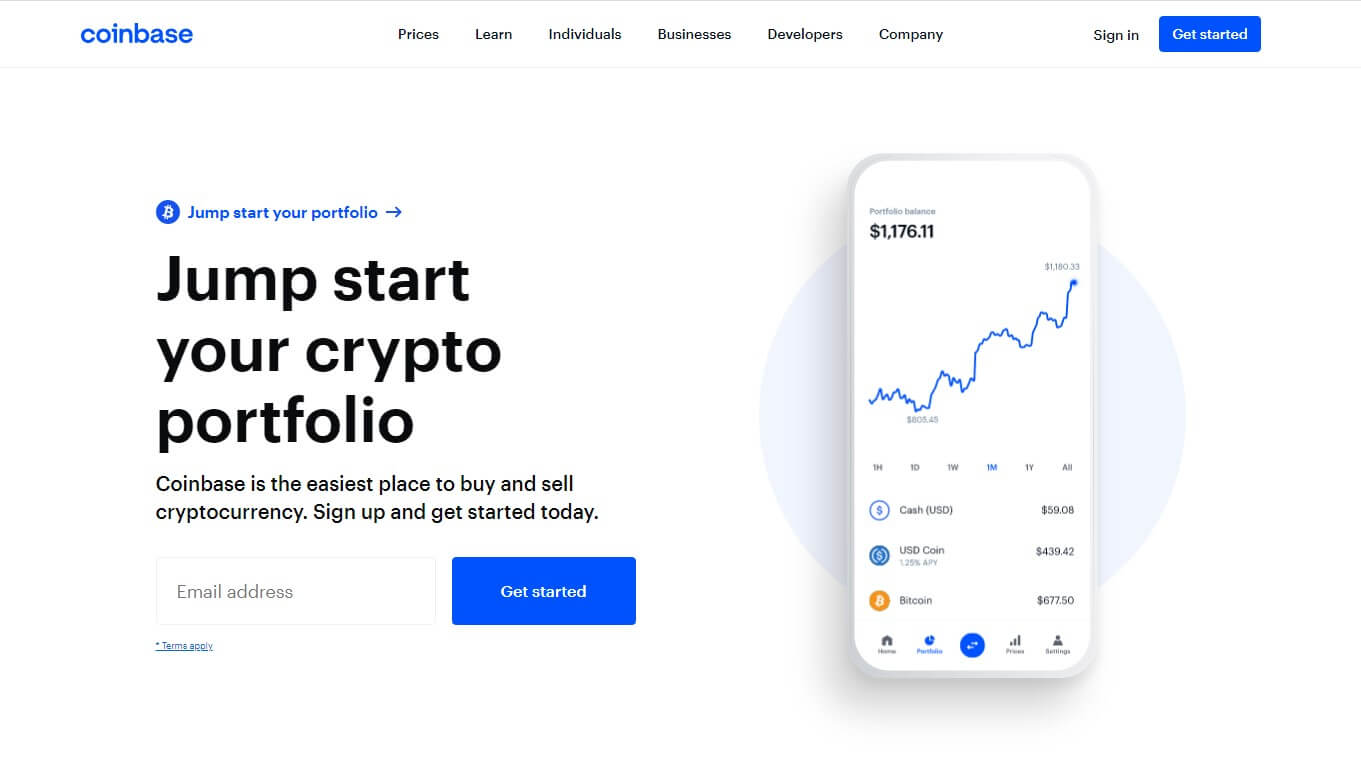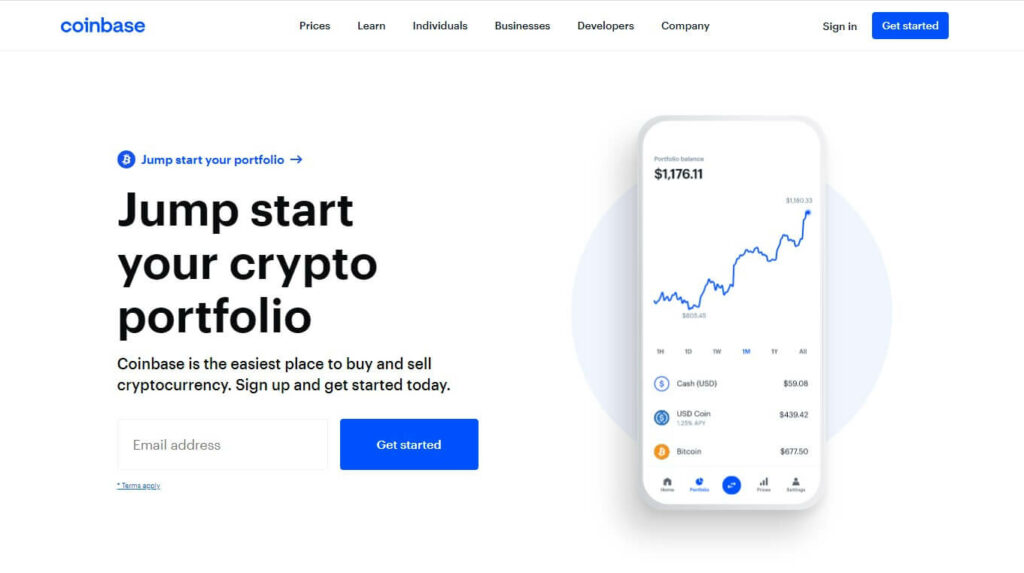 However, Coinbase is a centralized crypto exchange that's under strict regulations from the U.S. financial authorities. This means that it requires its users to go through KYC and AML verification procedures, which makes it a less-than-ideal choice for those looking for anonymity in crypto exchanges.
Bitfinex, which operates off of the British Virgin Islands and is owned by iFinex Inc, is another example of a well-known crypto exchange that isn't the best choice for crypto trading enthusiasts looking for anonymous platforms. Bitfinex verifies accounts created on its platform by having them comply with measures including KYC, AML, as well as Counter-Terrorist Financing (CTF) regulations. 


A Few Words Before You Go...
Bitcoin transactions are made safer through the usage of highly anonymous cryptocurrency exchanges, and the same goes for virtually all other altcoins, too. Alternatively, using Bitcoin ATMs is also a solid choice for preserving anonymity when buying Bitcoin in particular.
Most of the less anonymous crypto exchange platforms work in compliance with financial laws and regulations, commonly imposed by the countries they're based in. However, these platforms gather the personal details of users, potentially creating concern about how these details can be used by them or any third party that gets a hold of them.
This article covers several aspects of the usage of crypto exchanges — from the demand for increased safety and privacy which was the reason why cryptocurrencies were invented in the first place, to how the advent of crypto exchanges effectively was a step back that jeopardized user privacy once again, and, finally, to the need for finding anonymous crypto exchanges to regain this privacy. We also provided a list of some of the best anonymous cryptocurrency exchanges on the market, along with those that should be avoided if your primary concern when trading is privacy. We hope this article helped you gain insights into what each anonymous crypto exchange can offer you, and which one would suit you best.
This page was last updated on August 23, 2022