Best Bitcoin Wallet for iPhone 2023
The pendulum has finally swung in the other direction. Bitcoin was once an unsafe and unstable commodity enjoyed by traders hiding in the shadows and striking peer-to-peer deals in shady crypto alleys. Today, Bitcoin looks like it will give gold for its money, every last penny of it.
Not only did Bitcoin and cryptocurrency come out of the shadows, but they also became en vogue. Of course, one of the biggest tech companies in the world was not just going to sit by and be left out of the crypto craze. No, sir. In fact, Apple was one of the premier companies that began to offer support for crypto and Bitcoin back in 2014. 
Naturally, one of the most important parts of a crypto chain is the final destination. To this end, various wallet providers have zeroed in on Bitcoin wallets that are seamlessly compatible with Mac, iPhone and iPad devices. If you haven't already, you'll soon figure out that not all crypto wallets and blockchains are created the same. Different wallets and blocks are programmed to handle and store digital assets differently.
For example, app wallets are becoming more and more prominent because traders prefer to have freedom of movement along with their trade offerings and open positions. In this case, a specifically designed mobile app wallet makes a lot more sense than opening a browser wallet from a Starbucks open network.
Let's take a closer look at what exactly different crypto wallets have to offer and which, if any, can claim the title of the best Bitcoin wallet for the iPhone.
Also, if you don't have any BTC yet, find a reliable exchange on our list of the best Australian crypto trading platforms.
Types of Cryptocurrency Wallets
Even though hardware crypto wallets exist in the physical world, it's more about the software they employ to store and secure the data on them than their physical shell. Bitcoin wallets are coded software wallets that have been designed with one goal in mind – to store funds and private user keys as safely and as conveniently as possible. 
A crypto wallet has all the history and transaction data etched in its ones and zeroes. So, how do you go about choosing the best one? Or the right one for you?

The first choice that new users will be faced with is whether they would like to employ a cold or a hot wallet for their funds. Hot wallets are crypto wallets that are online at all times and store funds within arms reach. This makes the speed of delivery and processing extremely quick and convenient. However, because hot wallets are constantly online, they are a lot more vulnerable and susceptible to attacks than their cold counterparts.
On the other hand, cold wallets are wallets that store funds and digital assets offline. Users connect them when they are transferring funds and then immediately disconnect them and keep them away from the web and the online crypto market. This way, unless someone physically steals them, their wallets cannot be broken into.
While hot and cold wallets are the two main types of wallets when it comes to crypto storage, both of them have multiple subdivisions that are better suited for different scenarios. Let's take a look under the hood.
Cold storage is in many ways the complete opposite of hot storage. Cold wallets are designed to store and keep funds and digital assets offline. They usually come in the form of hard drives that can be bought from technology retailers. Hardware wallets are the most expensive option for digital data and fund storage; however, they are also the safest and most secure.
Even though $200 might seem like a hefty sum at first glance, traders that take their business seriously should definitely invest in one or even more than one. Hardware wallets store the unique private keys on hand, making it very difficult for an outside party to get a hold of them. Users have to pair and link their wallets to the designated device, the giving or receiving party of the transfer, via Bluetooth or a USB port. Again, security comes down to the health of the computer or device that the hardware crypto wallet is paired with.
Hot wallet storage is ideal for traders looking to make quick turnarounds on their assets, instantly swap currencies, stablecoins, futures, and excel at day trading. However, hot wallets do come in different shapes and sizes. Let's take a look at what's on the menu.

Web wallets are the most utilised and common type of hot wallet storage because they usually come together with a cryptocurrency platform account. Most cryptocurrency exchanges will have the user's new account directly linked to their native crypto wallet or a crypto wallet from a vendor that they are in partnership with. Web wallets are the quickest way and space to store digital assets on a short term basis. 
However, users should always be aware of how their balance fluctuates and how many assets they have at any given point. Web wallets are the most vulnerable crypto storage space. This is largely due to the storage of the wallet's unique private keys that are stored on the web crypto wallets themselves. 
App wallets or mobile wallets are crypto storage wallets that come in the form of an app and that are used as patent methods at vendors that support Bitcoin and crypto payments.
Mobile app wallets are pretty convenient because as a user you have access to every parameter, chart and statistic in a blink of an eye. App wallets tend to be safer than web-based wallets because of their more sophisticated coding, embedded alarm triggers and QR code technology on Bitcoin transfers.

That being said, app wallets are dependent on an internet connection in order to execute functions. This means that they are still vulnerable and a target for malicious attacks.
Desktop wallets have a lot in common with mobile app wallets in that they are both pieces of software coded from the ground up to store crypto. As the name suggests, desktop wallets are wallets that are compatible with desktop platforms and interfaces. Even though desktop wallets cannot be carried on the subway and still do need an internet connection in order to execute trades and swaps, they can also lay dormant offline in cold storage when the device, computer or connection is off. Desktop wallets usually feature a cleaner and clearer interface than mobile app wallets. When it comes to the safety of desktop wallets, it's paramount that the device they are stored on is in good health and features a strong firewall with an up-to-date virus protection system.
The Best Bitcoin iOS Wallets
Mobile app wallets usually come equipped with the most popular devices on the market. For the longest time, the main two operating systems for mobiles have been Android and iOS. Users will be hard-pressed to find noticeable differences on any given wallet between the two; however, today, we are going to focus exclusively on iOS devices and users.
Trezor – The Best Hardware Wallet
Trezor is one of the most popular and most sought after wallets for a reason. The crypto wallet has been around for a long time and provides some of the best security that money can buy. Traders should have no trouble at all when it comes to navigating and using the wallet on a daily basis, as it comes in a very user-friendly package. The Trezor crypto wallet is owned and distributed by SatoshiLabs, a company that resides in the Czech Republic. The Trezor One wallet was launched in 2014 to great acclaim by users and critics alike.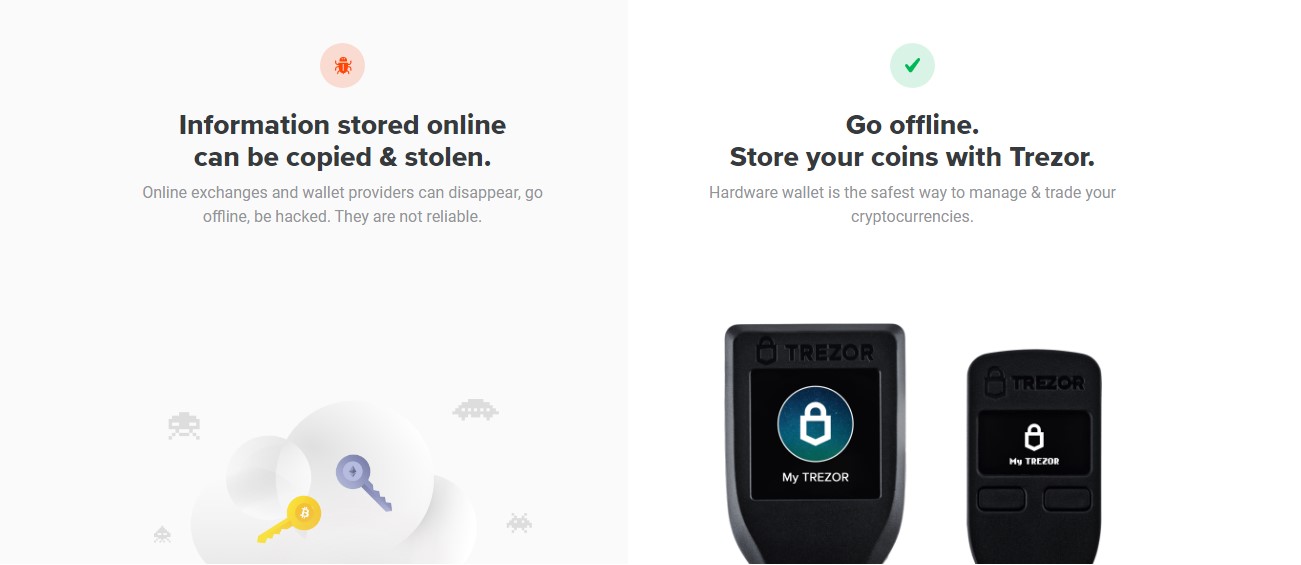 The crypto wallet is equipped to handle a multitude of digital currencies and altcoins. Serious traders might want to download the platform's Trezor Suite that comes packed with features and SSH admin access. Users are also able to activate a protective layer of two-factor authentication (2FA) that notifies them every time someone attempts to withdraw funds from their wallet.
Trezor also comes with GPG so that in an unfortunate situation, even when a user device is damaged, stolen or compromised, the trader is able to access the restore points for their private keys. The Trezor Model T is one of the most expensive wallet offerings. However, a lot of users will probably satisfy their needs with Trezor One, which comes at a more affordable price.
CoPay – The Best Multi-Signature Wallet
CoPay, or BitPay, as it is now called, is a crypto wallet that came to the crypto scene back in 2015. The wallet company was among the very first Bitcoin payment providers that employed Bitcoin as a valid payment currency. The CoPay wallet is compatible with both mobile and desktop divides and supports both Bitcoin and Bitcoin Cash storage.
The platform's interface runs on the Bitcoin blockchain by making use of light node wallet technology. CoPay features a stable and secure infrastructure; however, its resume is not sparkling clean. The platform has fallen prey to a phishing attack where users were tricked into providing their credentials and personal information to a third party instead of CoPpay itself.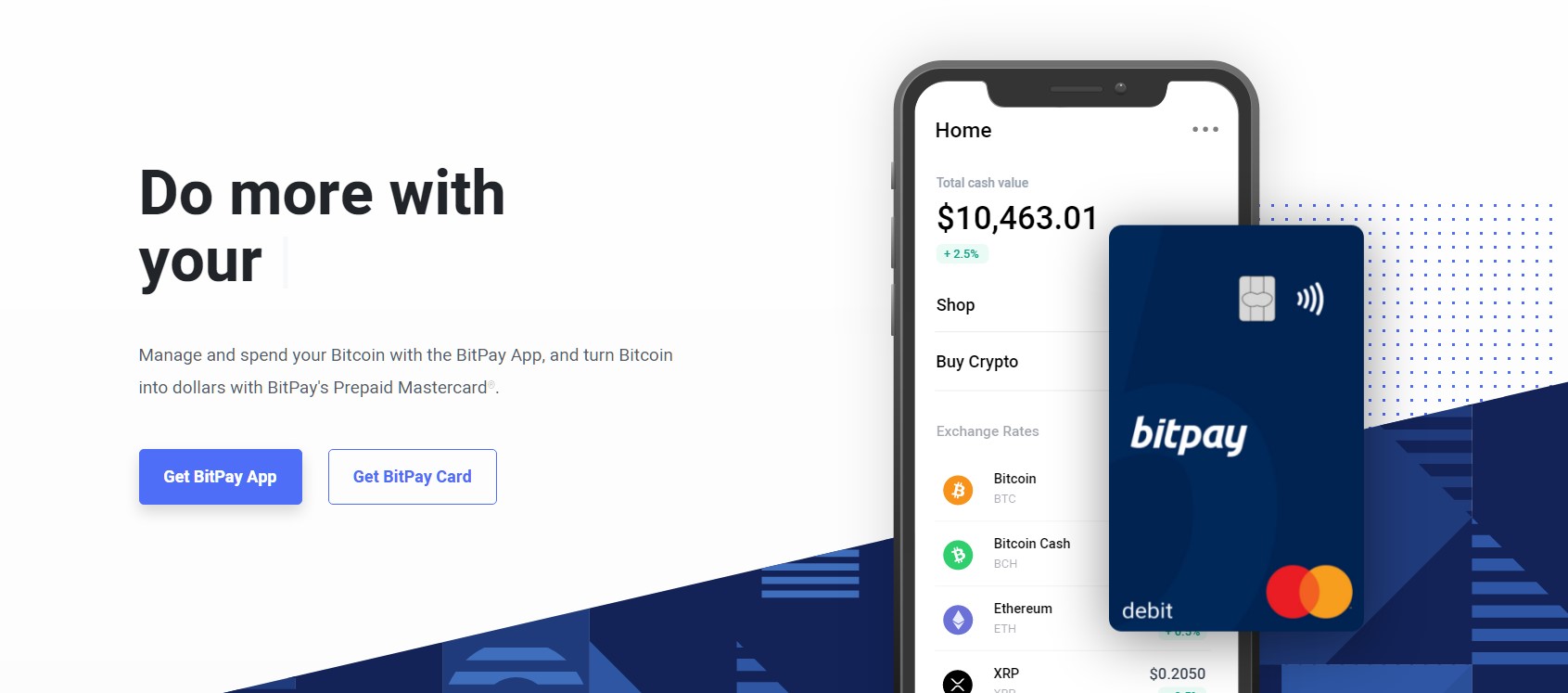 Even though CoPay is a software wallet, it is compatible and can be linked with other hardware wallets. One of the wallet's most impressive features is its multi-signature withdrawals. By using this feature, traders can verify their moves and actions before they are executed for good. Another useful feature is the platform's employment of multiple accounts. This way CoPay makes it possible for traders to take advantage of segregated storage spaces, each of which comes with a separate set of private keys and credentials. 
The wallet's transparency gives software developers and programs the opportunity to improve the wallet, as well as point out its weaknesses so that they can be taken care of. The CoPay wallet does not administer any fees on its services, so the only fees that traders have to worry about are the transaction fees that their dedicated blockchain network employs. 
Electrum – The Best Wallet for Advanced Traders
Electrum might not be as popular as Coinbase, but the company has been active and operating at full force since the first crypto wave. The trading platform was launched back in 2011 and provided an Electrum wallet app offering that is well-constructed and thought-through. Well, it has to be since it's going on a decade of service and still going strong. The Electrum native wallet comes as an open-source desktop offering and has a mobile app version for a more convenient experience and use. 
The crypto wallet has a lot of things going for it. Veteran users are able to customise their parameters in great detail and choose how they will set up the wallet's security infrastructure and fee schedule. Traders also have the option to make use of their designated BTC addresses by choosing the Legacy option or opt for a more modern offering and go with SegWit when they are setting up their preferences.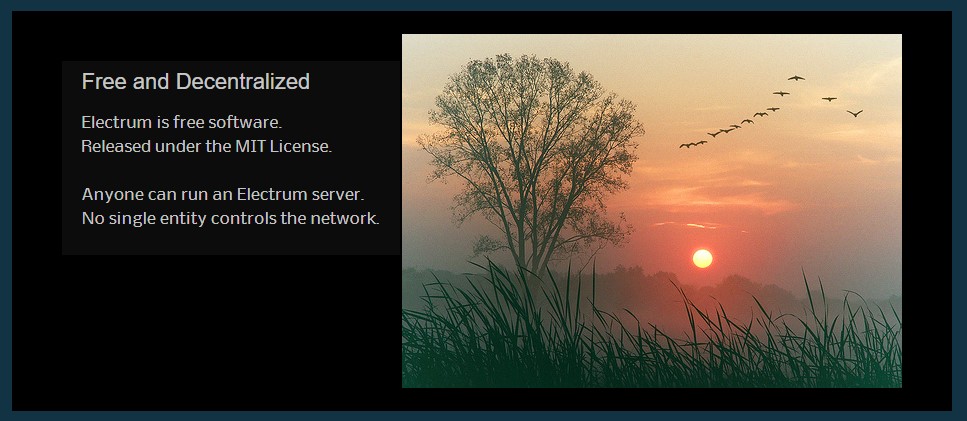 Upon download, Electrum users will be met with the choice of four different wallet types. Traders are able to select any of the provided mixes and variants that include a standard wallet offering, a multi-signature wallet offering, a wallet that features a two-factor authentication layer and a wallet that can store BTC addresses, as well as unique private keys.
Even though Electrum has an exceptional security infrastructure, traders should still keep in mind that this is a software wallet and that their funds should be stored in cold storage for the long haul. The crypto wallet's interface can be a bit challenging to navigate, especially for novices and users who don't have a lot of mileage to their crypto tires.
Edge (AirBitz) Wallet – The Best Multicurrency Wallet
Before rebranding itself, the Edge crypto wallet was going under the name of AirBitz. The wallet allows iOS and iPhone users to make the most of their asset storage by supporting some of the most sought after and popular currencies on the market, such as Bitcoin (BTC), Dash (DASH), Ethereum (ETH), Monero (XMR), Ripple (XPR), Dogecoin (DOGE), Stellar (XLM), Bitcoin Cash (BCH), Litecoin (LTC), EOS, as well as a wide variety of ERC-20 tokens.
The product was launched back in 2014 and has remained a driving force in the crypto wallet niche because of its Merchant Directory that displays all outlets and vendors that are Bitcoin compatible. Edge is a forward-looking and thinking company. Their crypto wallet app offering is constantly growing and evolving. Users today are able to store digital assets, stake funds, and indulge in passive income trading strategies on the go for the convenience of their mobile devices.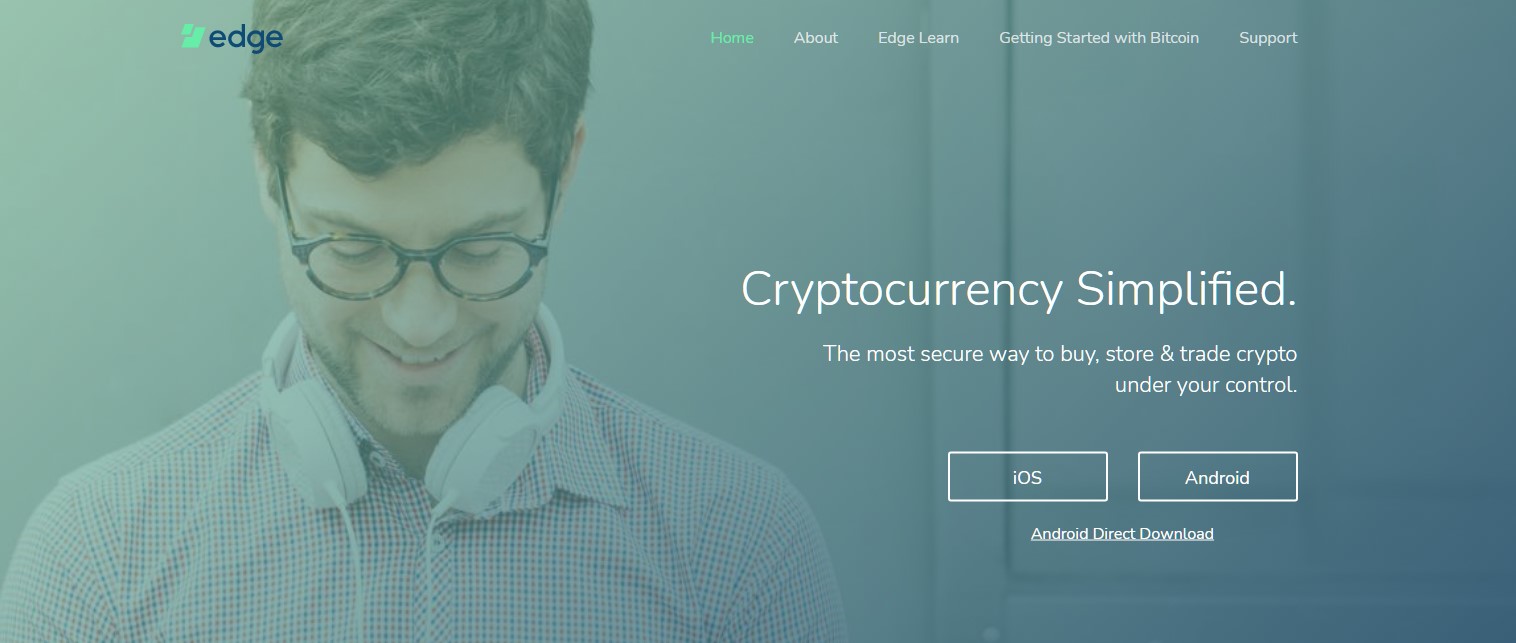 The fact that the Edge crypto wallet app offers a variety of features shouldn't turn off beginners or inexperienced users, as the trading platform interface is very clean and intuitive. The mobile app provides its clientele with some of the best security infrastructures out there. Apart from credentials such as a username and password, Edge provides its users with a unique seed phrase for every single currency and asset that they deal in. 
The platform credentials are completely off Edge's servers, so users need to take full responsibility and rely on their devices for their safekeeping, which is a good thing.
Coinbase Wallet – The Best Wallet for Beginners
Coinbase is among the most popular and well-recognized crypto platforms on the globe. The crypto exchange is equipped with one of the best and most intuitive user interfaces around and allows traders to close out and execute deals in a plethora of currencies, manners and from many different regions. 
The trading platform's Coinbase Wallet is one of the best app wallets for beginners due to its intuitive design and excellent service. Even though the Coinbase wallet does store user funds and digital assets, it does not provide storage for the unique private access keys. The crypto wallet itself is operational and can be used devoid of its native platform, which means that users can simply download and install the Coinbase mobile app and start executing trades and making payments on the go.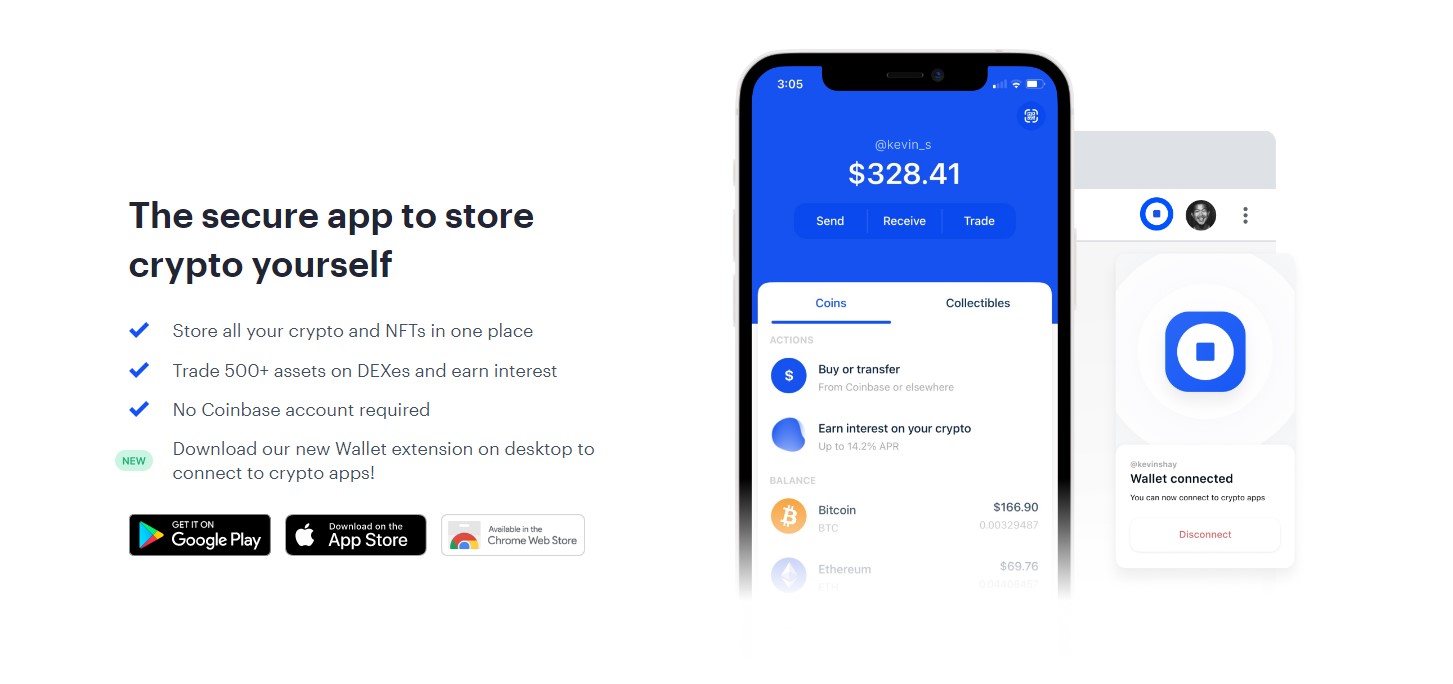 The Coinbase crypto wallet can be directly linked to the user's debit card and utilised for Bitcoin purchases and sales at any place and at any time. The wallet stands as one of the most robust and secure app wallets on the market. Users are able to store and hold assets without fearing a breach because their private keys remain in their custody at all times.
By employing Secure Element Technology, Coinbase provides insurance to users and their assets. The platform has nothing that can compromise the crypto wallet's safety on its servers. Traders are urged to activate all of the trading platform security layers such as biometric authentication, auto-lock, as well cloud encoded storage that can come in handy in case of an emergency.
Exodus Wallet - The Best Customizable Wallet
Exodus is a crypto wallet that has been in business since 2015. The platform's developers are focused on innovation and compatibility, which allows them to place the products in a lot of hands without any obstacles. The fact that Exodus is compatible with almost all hardware wallets on the crypto market makes it a serious contender for anyone looking to connect a dependable and intuitive software wallet to their favourite hardware storage facility. Because Exodus features a high degree of customizability, users are able to set it up in different ways that pertain to their personal needs and preferences.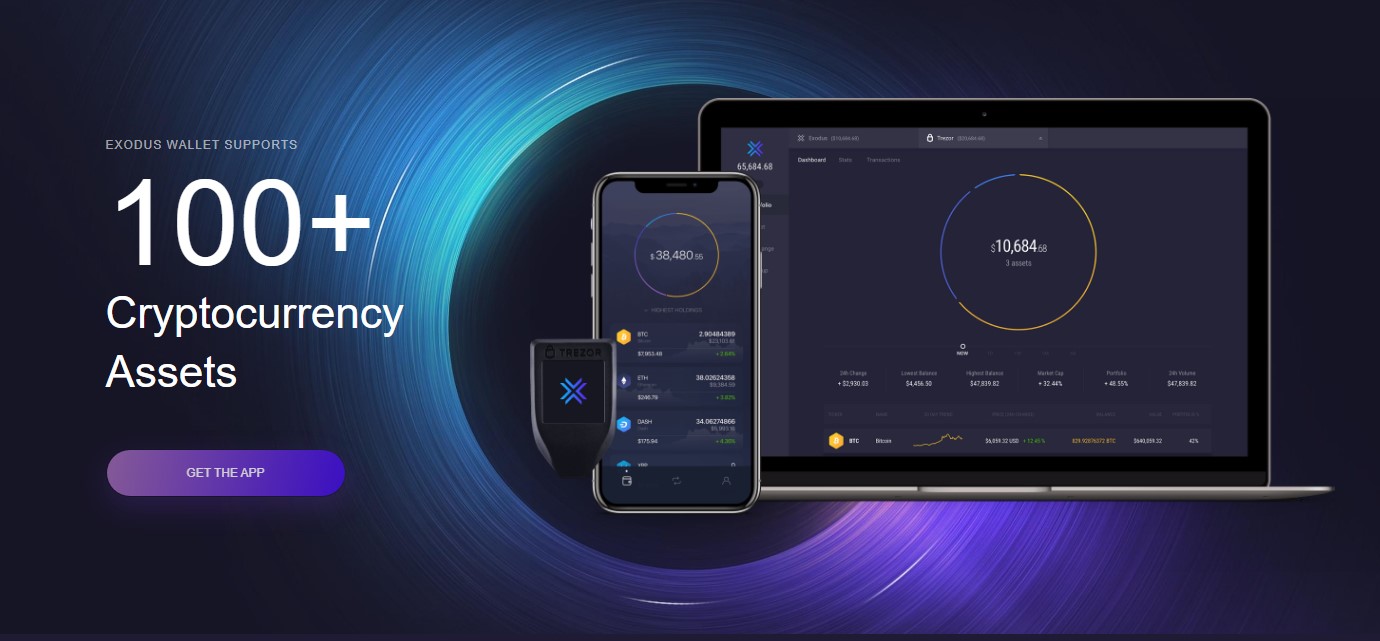 The best part is that the UI of the wallet suits both beginners and experienced traders, so there is no line in the sand when it comes to user discrepancy. The Exodus crypto wallet comes packed with a multitude of advanced tools and features, but users are welcome to remove any and all features that are getting in their way instead of aiding their business. The wallet provides its clientele with a broad and diverse coin selection. Exodus offers support for over 150 digital goods as well as a full-fledged crypto exchange that allows users to convert assets without having to take a step out of their wallets. In order to connect the wallet to an iPhone, all that users have to do is scan the unique QR code, and they are ready to start trading immediately.
Mycelium Wallet – Best Hardware Wallet Integration
The Mycelium crypto wallet has also been part of the crypto scene for a long time. The app's offering is focused on Bitcoin and ERC-20 tokens. Unlike Electrum, Mycelium provides users with a light offering on their app that makes use of SPV (Simplified Payment Verification) technology that allows users to close the deal on trades without having to process and load the employed trade blockchain. 
The crypto wallet is open-source by nature and features end to end encryption across all data. The Mycelium UI is pretty simple and easy to navigate on simple tasks such as executing trades or authorising Bitcoin swaps. However, it's also loaded with a fair share of advanced feature offerings that will take some getting used to.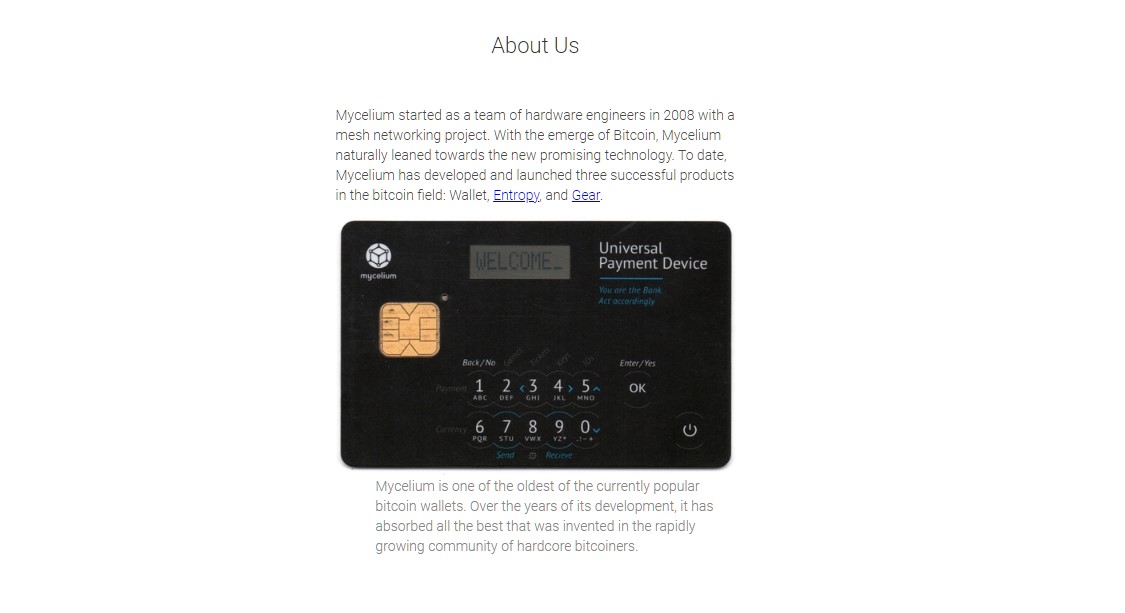 Veteran traders will have a field day by making the most of the mobile app's direct market integration that, more or less, serves as a crypto exchange platform in itself. This way, traders don't have to go through the hassle of sending their digital assets to the grounds where the trade is to be executed, and they can close all trades in the shop, so to speak.
The Mycelium crypto wallet allows for Ledger Nano X / S as well as Trezor hardware wallet pairing. When it comes to security, the wallet app is among the most secure offerings on the market. 
Jaxx Liberty – The Best Open-Source Wallet
The
Jaxx Liberty
app wallet is among the most popular iOS app wallets on the market. The crypto wallet is a breeze to navigate and get around due to its simple and intuitive UI. Traders can make the most out of their experience by engaging in multiple trades with some of the most popular assets, as well as connecting their crypto wallet to crypto trading platforms such as
Simplex
or
Changelly
. This fully opens the crypto market and provides them with an abundance of features and assets. The Jazz Liberty wallet supports all operating systems. Users are able to store Bitcoin on Android, Mac OS X, Windows, Google Chrome extension, Linux, and of course, iOS.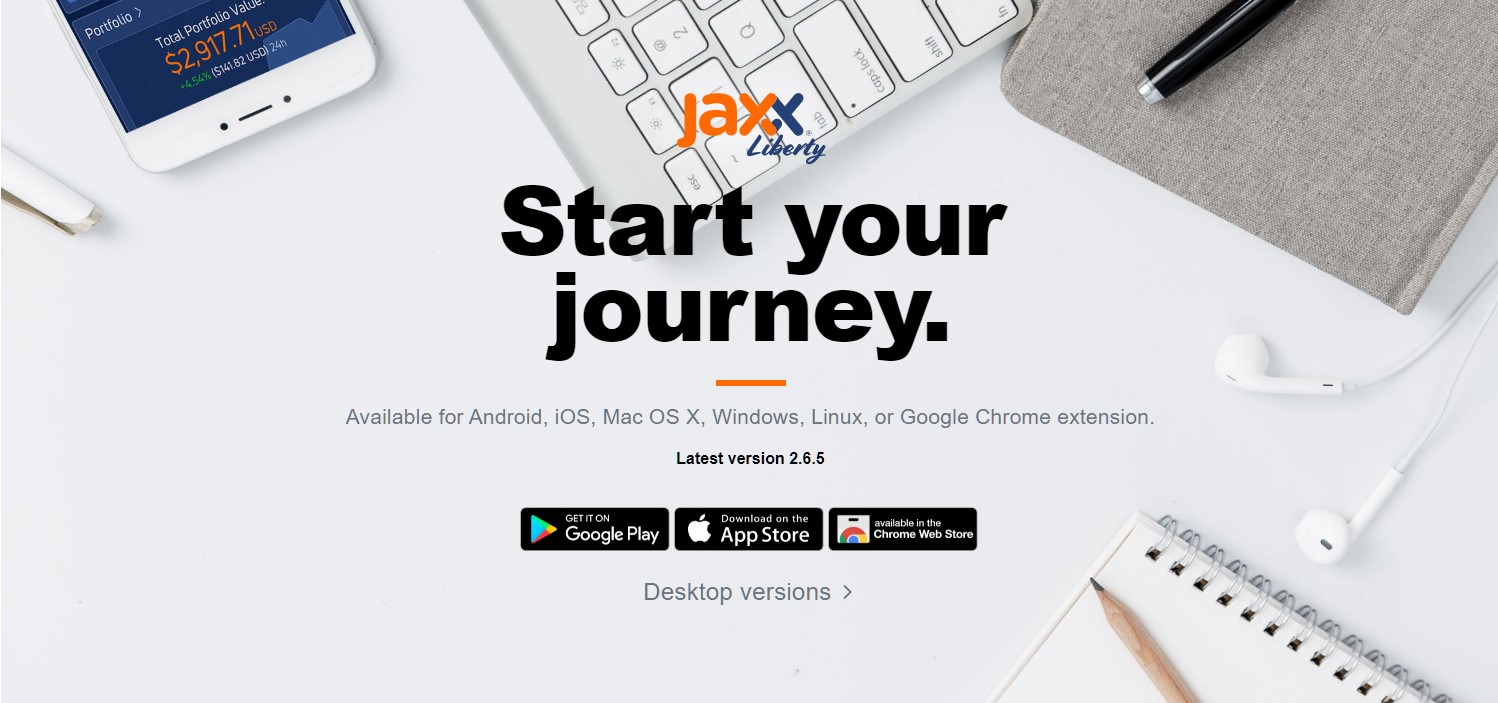 Users can utilise the Jaxx Liberty app wallet towards managing their balance and accounts, as well as catch up on the latest crypto news, follow the latest market trades and execute deals on the spot. The Jazz Liberty wallet doesn't store user credentials or data on its servers. All user data such as private keys, access phrases, and digital assets are in the custody of the device that operates the app. The wallet could improve its security layers by adding a 2FA feature to its arsenal so that users can be notified every time a log-in or withdrawal attempt is made.
A Few Words Before You Go...
As you can see, there is no shortage of iOS cryptocurrency apps on the crypto market. It's understandable that users are seeking the most convenient and intuitive way to approach and close trades; however, mobile crypto wallets shouldn't be employed long term or to store a high asset sum storage.
Traders should make the best of both worlds, deal in open market positions and settle trades through their iOS apps but transfer their funds to a more secure location once they are done. Any of the in-demand hardware storage crypto wallets will do. You can benefit from using your mobile phone to make daily crypto transactions, but only after having secured your capital in a hardware wallet.
Most cryptocurrency wallet apps can be downloaded directly from the user app store, come with a clean and user-friendly interface, provide instant Bitcoin transactions, handle transaction fees, offer an abundance of security features and support credit cards, as well as bank account deposits. Users will find that a lot of app wallets are non-custodial wallets that can process large amounts of crypto assets and altcoins at great speeds.
This page was last updated on August 23, 2022