Bexplus is a worldwide crypto derivatives trading platform founded in 2017 by blockchain developers, Internet professionals, and experienced financial experts. Their major objective was to provide their clients with cutting-edge and efficient solutions for making entry-level investments in the digital assets market. 


In this review, we'll see whether Bexplus has a reasonable cost structure and a helpful staff of professionals. More significantly, we'll examine the security features of this exchange to determine whether it's safe and legit. We did some research, and this is what we discovered.
About the Bexplus Exchange
Bexplus is a crypto trading platform that is less suitable for beginners and more so for experienced traders, as it concentrates on sophisticated trading tools that require broader trading experience. Some of the main characteristics of this platform are fast order execution even under extreme market circumstances, a tight gap between the highest and the lowest offer on an order book, and fast data transmission, to name a few.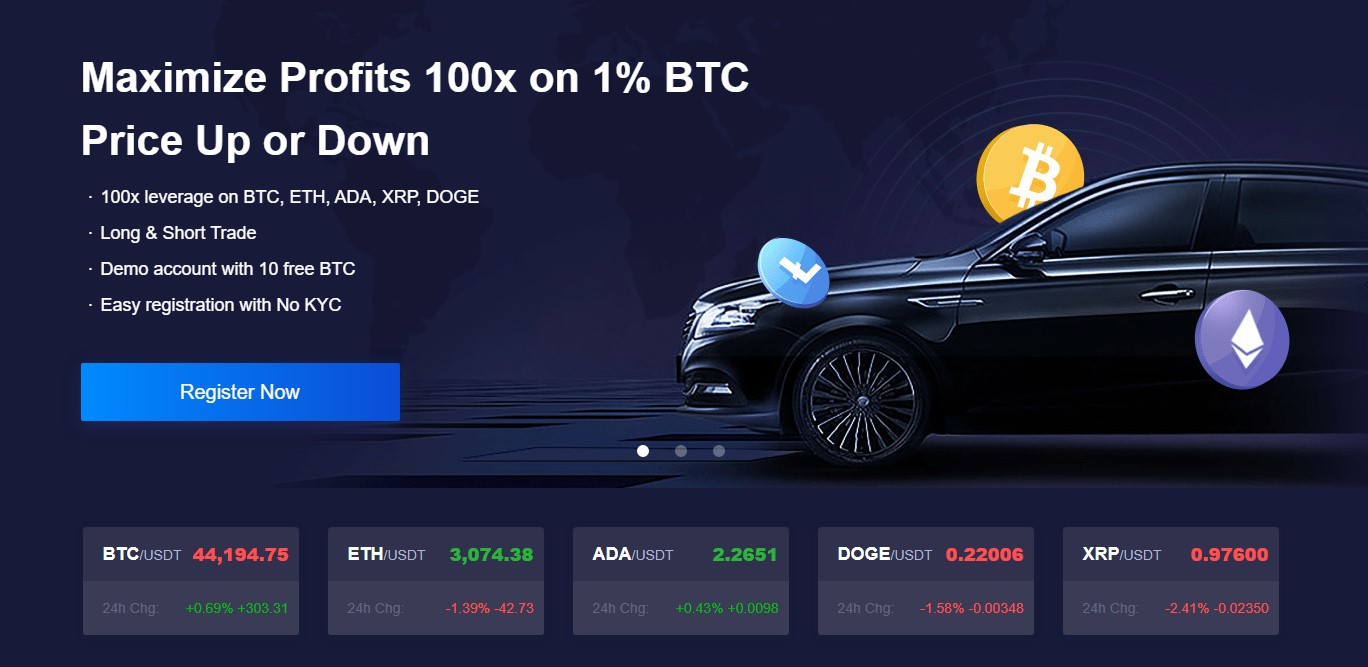 Furthermore, futures trading on BTC, ADA, ETH, XRP, and DOGE perpetual contracts are the main focus of Bexplus' financial services. If you want to trade futures contracts or invest in cryptos with margin, you can use the 100x leverage trading tool. Namely, this trading instrument can bring you 100% profit if your long or short positions gain or lose 1% in value. The same 100x leverage tool will also figure out how much money you lose if you open a trade that goes against the general market trend.
Types of Bexplus Accounts
Bexplus allows you to have two types of accounts: a wallet account and a trading account. The wallet account is used only as a safe place to manage your digital currencies or make withdrawals easily, not for trading. 
On the other hand, the trading account is used solely for trading purposes and has no other uses. There is also a demo account that newbies in crypto trading can use with the trading simulator on the dashboard to get some practice under their belt. The exchange gives all new traders 10 BTC to use while testing their trading strategies.
To create a trading account with the Bexplus exchange, you don't need to undergo rigorous KYC procedures. An email registration with a verification code sent by the exchange is all you need to go through to start trading on this platform. The first-time users at Bexplus are eligible for a 100% deposit bonus on their first deposit.
How Does the 100% Deposit Bonus Work?
Bexplus offers a 100% deposit bonus to all of its clients as a chance for every trader to generate more revenue. For instance, for each Bitcoin you deposit to your account, you'll get double the value on your balance. Basically, the more you fund your trading account, the more bonus bitcoins you get!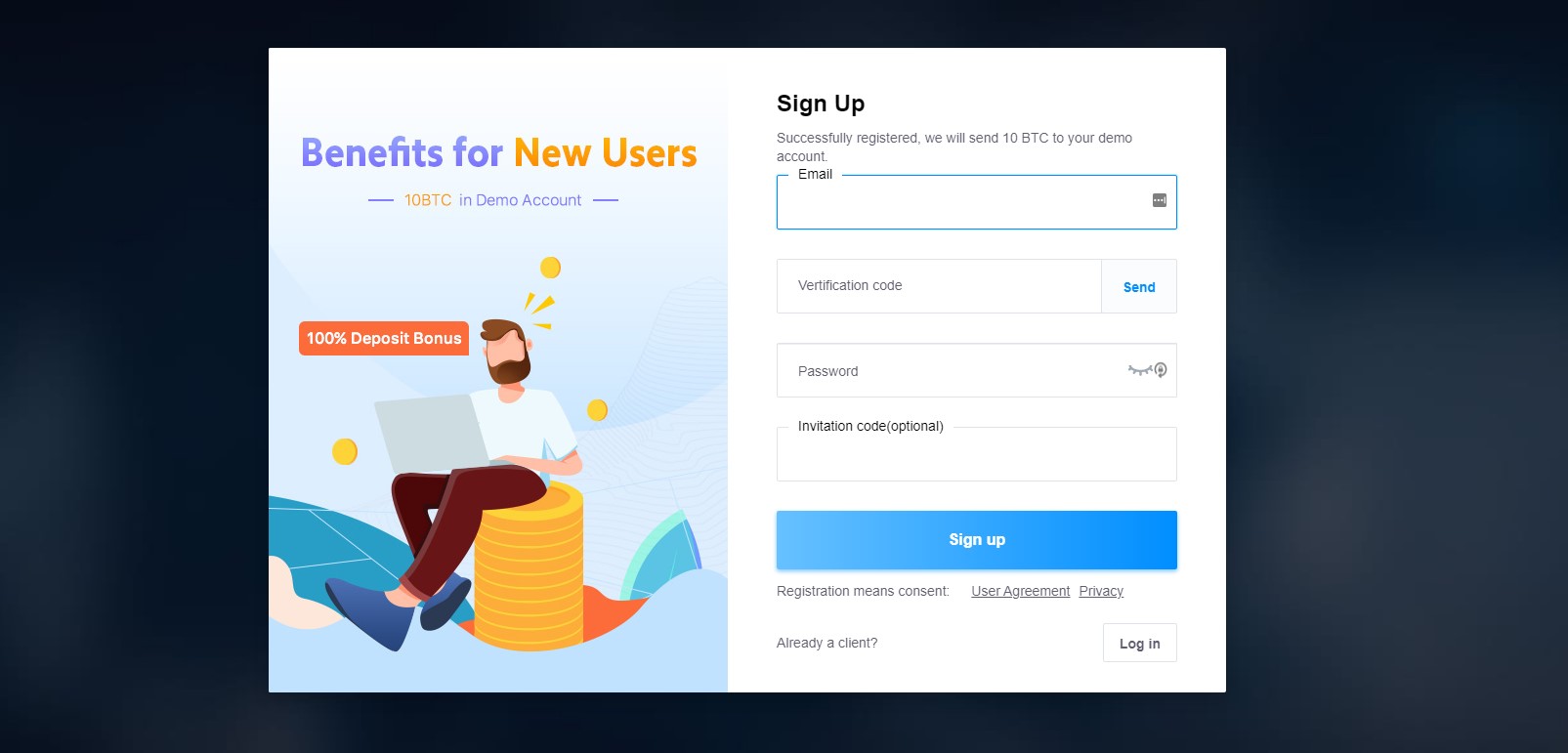 Because the initial boost of your deposits requires manual processing, the exchange will complete it within 12 hours. When you claim the bonus for the first time with the aid of the customer support team, it will be automatically processed the next time you claim it.
Margin trading with leverage of up to 100x is a key feature of this global crypto derivatives trading platform. Bexplus additionally offers the margin call and forced liquidation mechanisms as a trader's protection because margin trading is one of the industry's most volatile trading instruments. Here are the specifics.
100x Leverage Trading on Bexplus
Bexplus' most noteworthy feature is its 100x leverage. It is possible to place a considerably larger position than the collateral balances so that you can increase your earnings up to 100 times the initial stake. If you're looking for a way to optimise your earnings without having to put a lot of money into the market, Bexplus is the place for you.
With the 100x leverage trading option, you can open a 10 BTC trading position on the order book with just $1,000 as a margin. When the price of BTC shoots up 1%, you would also make $1,000 (but with much less money) if you choose to go long (buy/up). Alternatively, you can also "short" (sell/down) bitcoins, and if their price declines 1%, you will make an equal revenue of USD 1,000.
Margin Call and Forced Liquidation
Bexplus has implemented the margin call and forced liquidation mechanisms to prevent the trader from losing more than they have on their balance. Let's see how these two features work.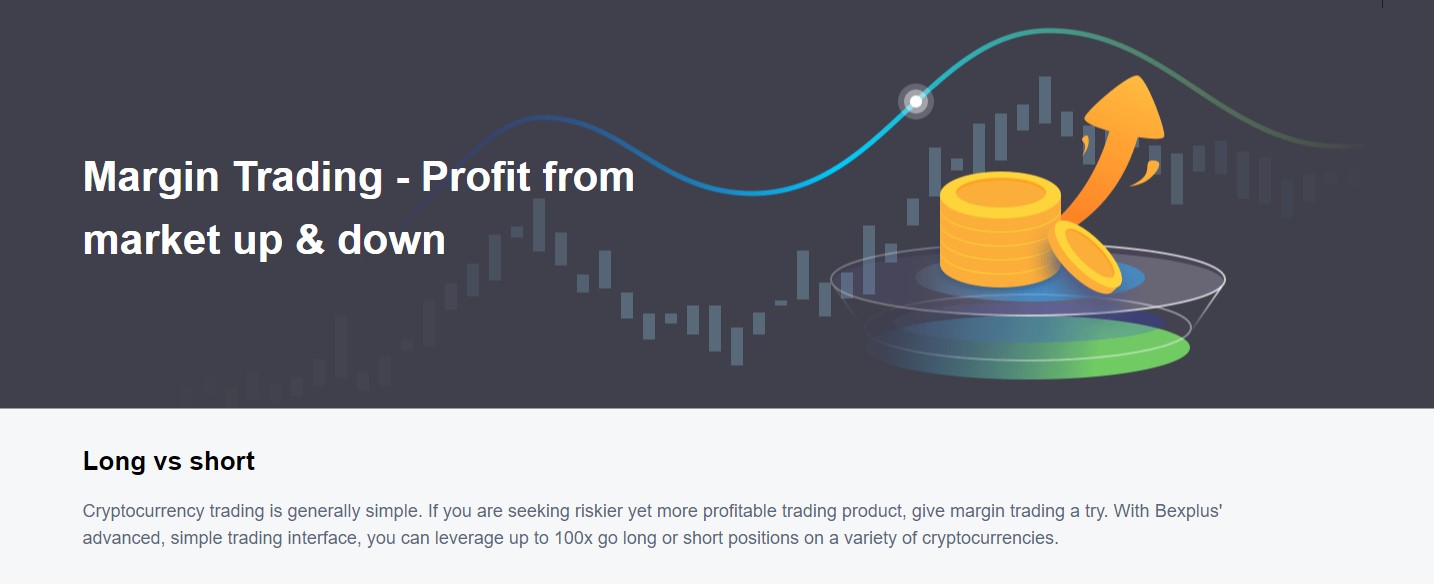 Traders get called for margin when their margin account has less money than what they need to keep their account open. To meet the margin call, traders must make an additional deposit or close some of their open trades. If the trader doesn't pay the margin call, the exchange will liquidate the first trading position. The forced liquidation will be applied to all other positions until the margin rises enough to cover the minimal limit. 
If you end up losing 70% of your trading account balance, you must make a margin call. If you fail to do this, the platform will close your trading positions in the sequence you have opened them, employing the forced liquidation measure. 
Supported Cryptocurrencies
Should you choose to trade cryptos through the exchange, you'll need to convert your fiat currencies into bitcoins (BTC) at another crypto exchange, as Bexplus is a crypto-only exchange. You can then transfer the bitcoins to Bexplus.
Instead of the prevailing taker fee/maker fee scheme, Bexplus imposes a flat trading fee on every transaction made through this platform. The transaction fee depends on the cryptocurrency included in the transaction.
In this way, the fees a crypto investor could pay for completing a transaction through Bexplus would range from 0.121% for ADA/USDT with 100x leverage, 0.135% for DOGE/USDT and XRP/USDT with 100x leverage, 0.075% for BTC/USDT with 100x leverage, to 0.095% for ETH/USDT with 100x leverage.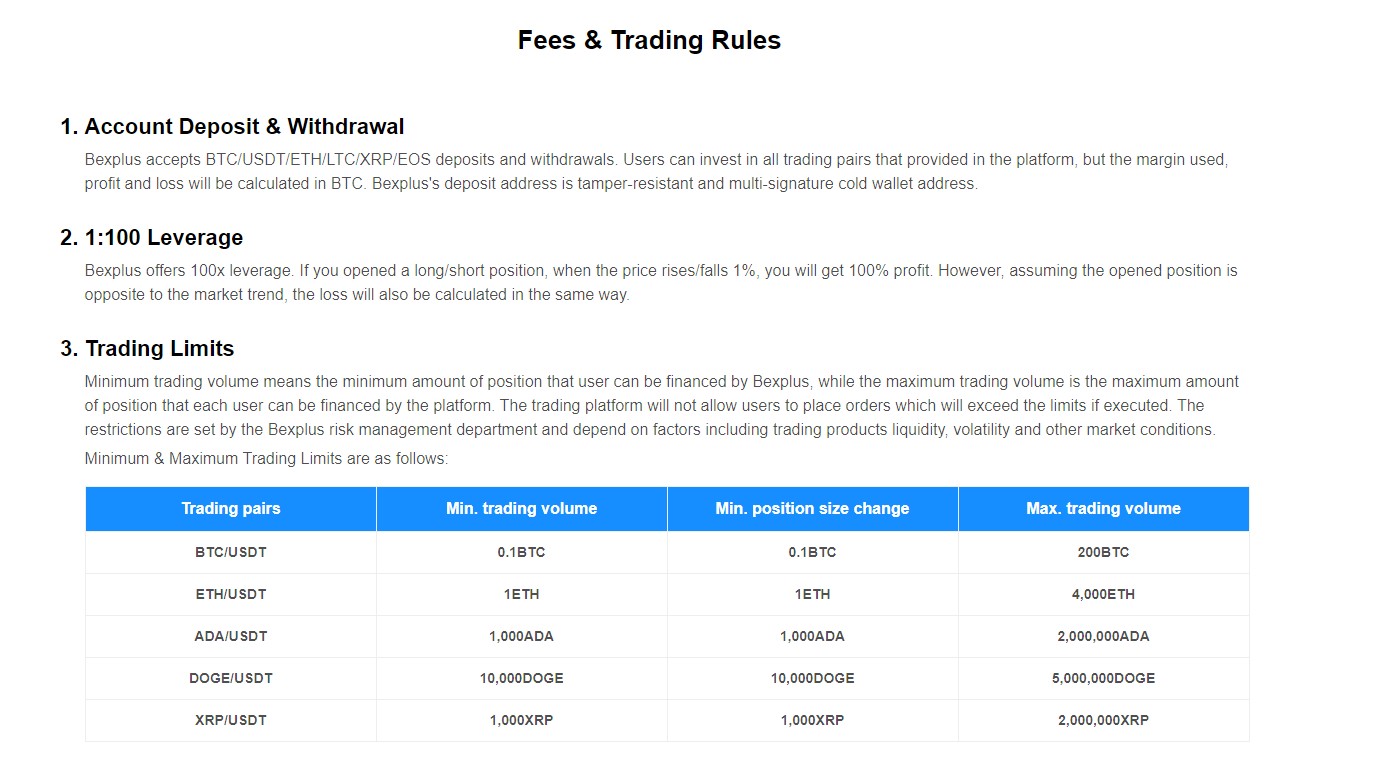 The Bexplus trading platform users cannot make orders that would surpass their limits upon completion. The Bexplus risk management section sets the maximum and minimum limitations of financing a trading position based on criteria such as trading product's liquidity, price fluctuation, as well as other market circumstances.
The following is the tabular representation of the minimum and maximum trading volume per trading pair listed on the Bexplus exchange:
| | | | |
| --- | --- | --- | --- |
| Trading pairs | Min. trading volume | Max. trading volume | Min. position size change |
| BTC/USDT | 0.1BTC | 200BTC | 0.1BTC |
| ADA/USDT | 1,000ADA | 2,000,000ADA | 1,000ADA |
| ETH/USDT | 1ETH | 4,000ETH | 1ETH |
| XRP/USDT | 1,000XRP | 2,000,000XRP | 1,000XRP |
| DOGE/USDT | 10,000DOGE | 5,000,000DOGE | 10,000DOGE |
Source: https://www.bexplus.com/rule 
Bexplus Deposits and Withdrawals
Bexplus supports deposits and withdrawals in Bitcoin (BTC), Tether (USDT), Ethereum (ETH), Litecoin (LTC), Ripple (XRP), or Eos (EOS). Users can deposit in any of the trading pairs available on the site. However, the margin, profit, and loss are computed in BTC. In addition, Bexplus levies a withdrawal fee of 0.0005 BTC when you decide to take out some coins from your wallet. 
Bexplus Affiliate Program
With the Bexplus affiliate program, any trader can become Bexplus's business partner and earn up to 50% commission reward. Or more like a double reward.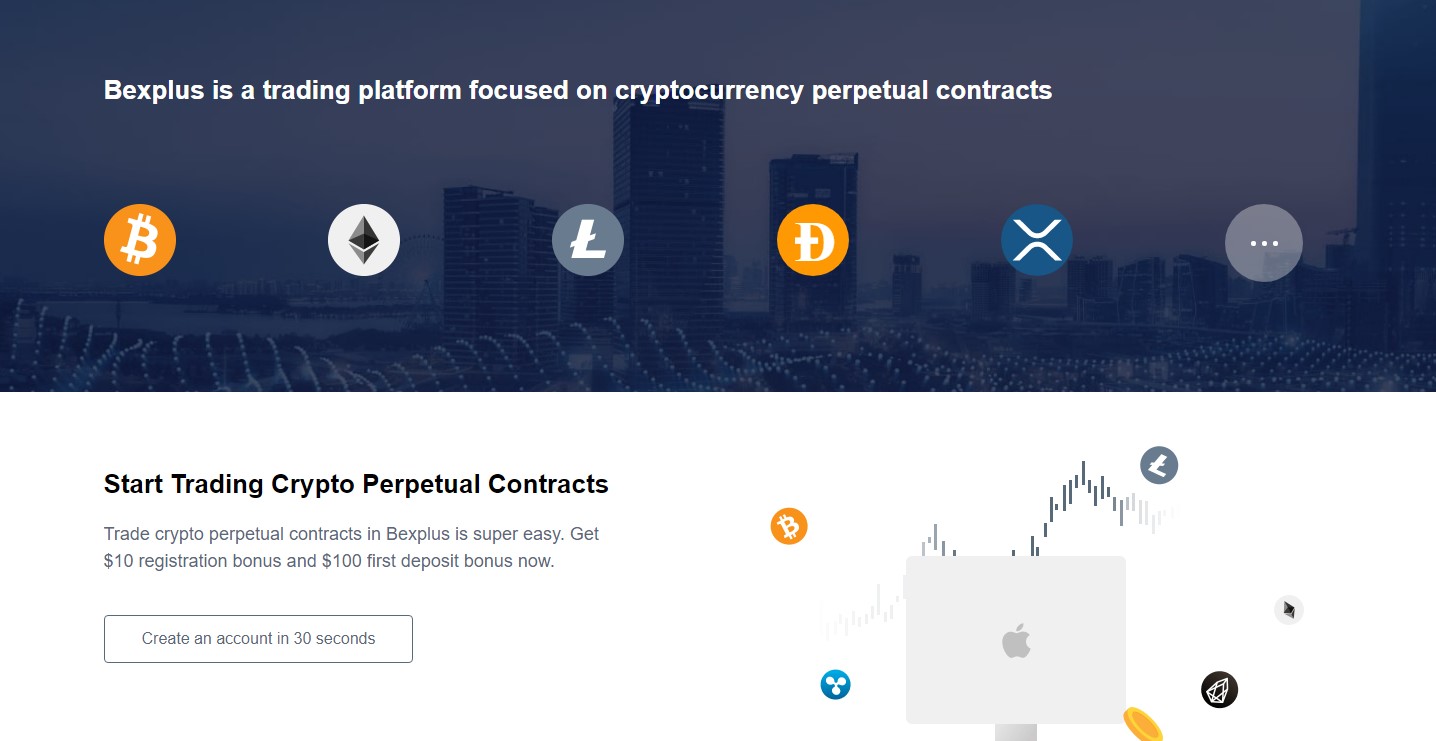 According to the Terms and Conditions, after a new user has successfully registered using your link or code and traded, you are entitled to receive a registration incentive, which is equal to up to 50% of the transaction fee from the referrer's transaction. Because affiliate commissions are settled twice a month, you have the opportunity to get payment in Bitcoin – twice a month, simply by promoting Bexplus.
You can also get creative and proactive about your role as a Bexplus influencer. You can increase your followers (and the number of new liquidity providers on the platform) by sharing the referral link on your social network profiles or filming yourself for a Bexplus review on YouTube or Vimeo. 
Moreover, you can promote the link in relevant online debating channels (such as Telegram or Reddit). If you have a natural talent for writing, you may earn your double price by blogging about the exchange's features and benefits.
Customers may rely on Bexplus to deliver secure and dependable cryptocurrency trading services. Distributed servers, cold wallets with SSL multi-signature encryption, anti-DDoS protection systems, two-factor authentication protocol (2FA), and other modern technologies are all integrated into the platform's architecture to ensure the safety of customers' funds and transactions.
Is Bexplus Legit or Scam?
Being registered under a jurisdiction notorious for the loose financial regulations, Bexplus founders are doing their best to earn the trust of their users and the monetary authorities.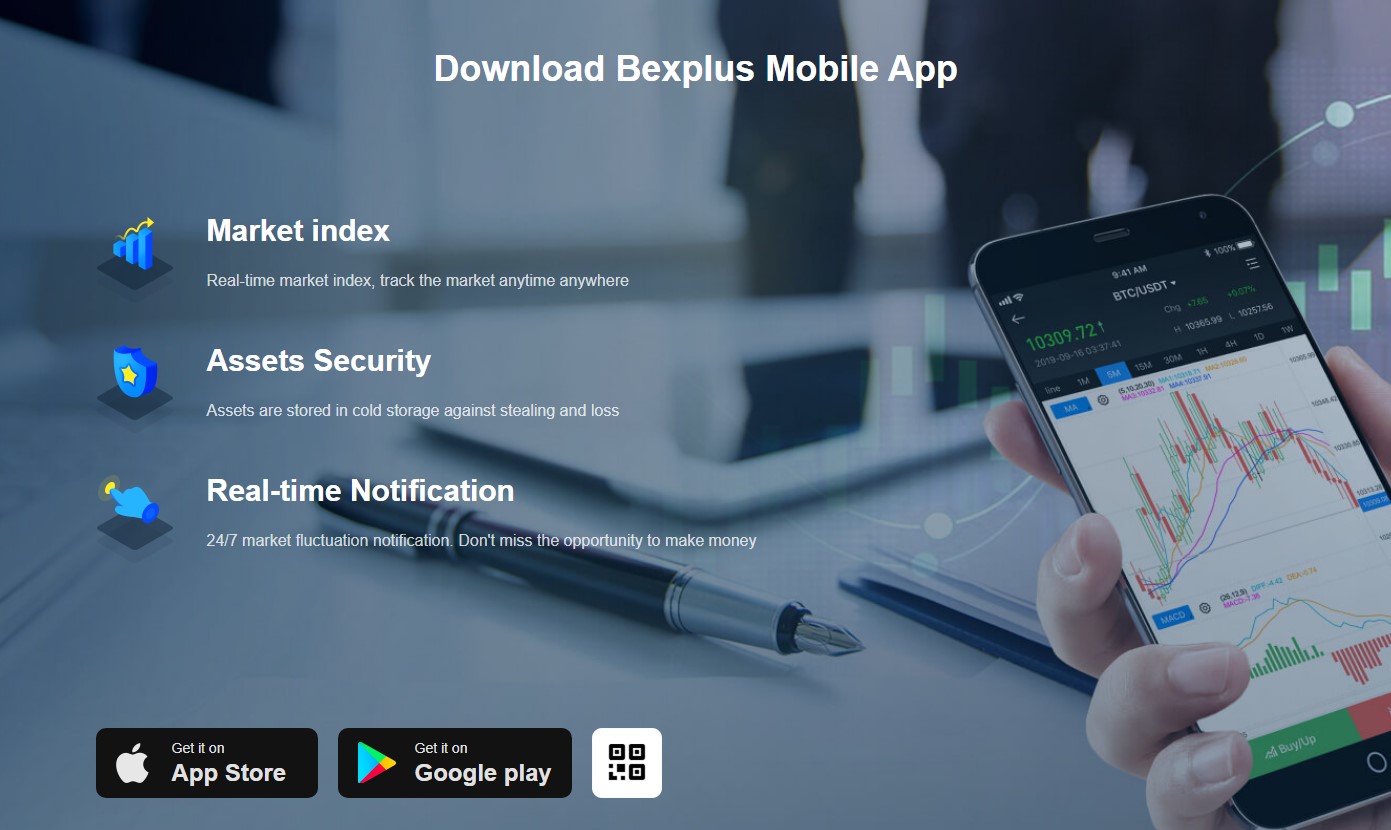 In this regard, Saint Vincent and the Grenadines Financial Services Authority (SVGFSA) has granted BTC a license to conduct financial operations. Moreover, under the direction of the US regulatory body FinCEN (Financial Crime Enforcement Agency, which is part of the United States Department of the Treasury), Bexplus has secured an MSB (Money Services Business) license on March 30th, 2021. 
Put simply, Bexplus offers crypto derivatives products that are compliant in all 50 states of the United States. As only a few crypto exchanges registered under some exotic island jurisdiction are open to US residents, this should mean something. 
Bexplus has a comprehensive knowledge library geared at assisting cryptocurrency trading newcomers in better understanding all of the blockchain principles. Also, it has YouTube tutorials that elaborate the underlying mechanisms of its trading tools and platform features so that first-time users of this exchange could start trading well prepared.
In case some of the pre-answered questions from the FAQ section cannot provide a solution to your problem, you can contact the Bexplus support team via email or reach out through some of their social media channels. They are open and ready to assist you 24/7.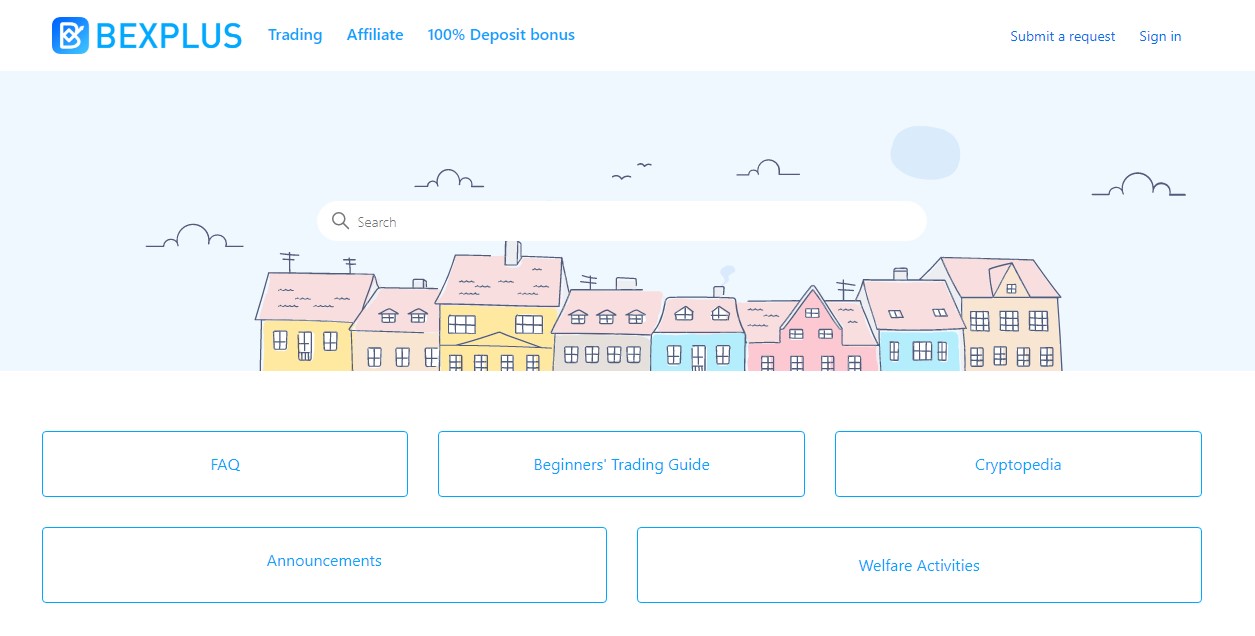 Frequently Asked Questions
Does Bexplus have a mobile app?
Bexplus offers a mobile app supported on both Android and iOS operative systems for clients who prefer to do everything through their smartphones. The Bexplus mobile app enables you to venture into margin trading on the go and safely manage your coins from the digital wallet.
What countries are supported by Bexplus?
Bexplus is a cryptocurrency exchange registered as a financial services provider in Saint Vincent and the Grenadines. It has offices in the United States, Hong Kong, Singapore, Brazil, and Japan, with a tendency to increase its presence in the global cryptocurrency market.
Does Bexplus provide a digital wallet?
Yes. Bexplus offers its users a digital Bitcoin wallet through which they can even earn up to 21% annualised interest by holding 0.05 BTC or more on the platform. 
To begin with, the Bexplus crypto trading platform is simple to use and allows anybody with BTC to employ up to 100x leverage on a primary trading platform. It includes some excellent features for traders who wish to execute margin trading with 100x leverage on some of the popular coins on the market.
On the other hand, it suggests that a trader who engages in leveraged trading must be aware of and prepared to handle the risks, which can be particularly significant for margin trading. For this, Bexplus employs the forced liquidation feature to close your account in the event of a substantial loss, thus preventing a negative balance of the margin trading account. 
Finally, the prevailing impression is that the Bexplus crypto exchange platform provides high security and user-friendly platform that makes even trading with more sophisticated trading tools seem effortless. Also, this exchange could be a convenient trading place for crypto investors who value their privacy, as it does not require KYC authorisation. 
This page was last updated on August 23, 2022