Bitstamp exchange is one of the industry's most well-known Bitcoin exchanges. The platform, which was launched in 2011, allows customers to buy, sell, and exchange various cryptocurrencies. Co-founders Nejc Kodric and Damijan Merlak founded the exchange in Slovenia, but then relocated it to Luxembourg in 2016 since the country offered a legislative structure for running cryptocurrency-based financial platforms. In fact, Bitstamp was the first fully-approved crypto exchange in Luxembourg, and it has been growing ever since.


Complying with all these standards makes the platform trustworthy and secure for both the authorities under whose jurisdiction it operates and its customers. This permit also implies that they are completely regulated as a legitimate EU financial institution and are allowed to conduct business in all 27 EU countries.
The platform is accessible to traders worldwide and has 700,000 users. 
Registering for a Bitstamp account is a simple process. To start trading, you need to register an account and fill out the account registration form. After you've set up your account, select "Personal account verification." Then, complete the verification form and submit the required documentation. Once your verification proof has been accepted, you'll need to fill out the KYC form with the required information. Filling out this form allows the exchange to process your deposits and withdrawals more quickly.

Regarding the documents required for the verification process, Bitstamp asks for high-quality pictures of one of your current and valid identification documents (e.g. passport, identity card, driver's license) and evidence of residency documentation, such as utility bills.
Bitcoin and Other Supported Cryptocurrencies
Bitstamp allows you to purchase and sell a wide range of cryptocurrencies including some of the most famous ones like Bitcoin (BTC), Ripple (XRP), Bitcoin Cash (BCH), Ethereum (ETH), Litecoin (LTC), Stellar Lumens (XLM), etc.
This is a good aspect of Bitstamp support of cryptocurrencies – the fact that their portfolio contains recognized, reliable, and promising cryptos.
Investors seeking more obscure cryptocurrencies should select another platform that offers a broader choice of altcoins.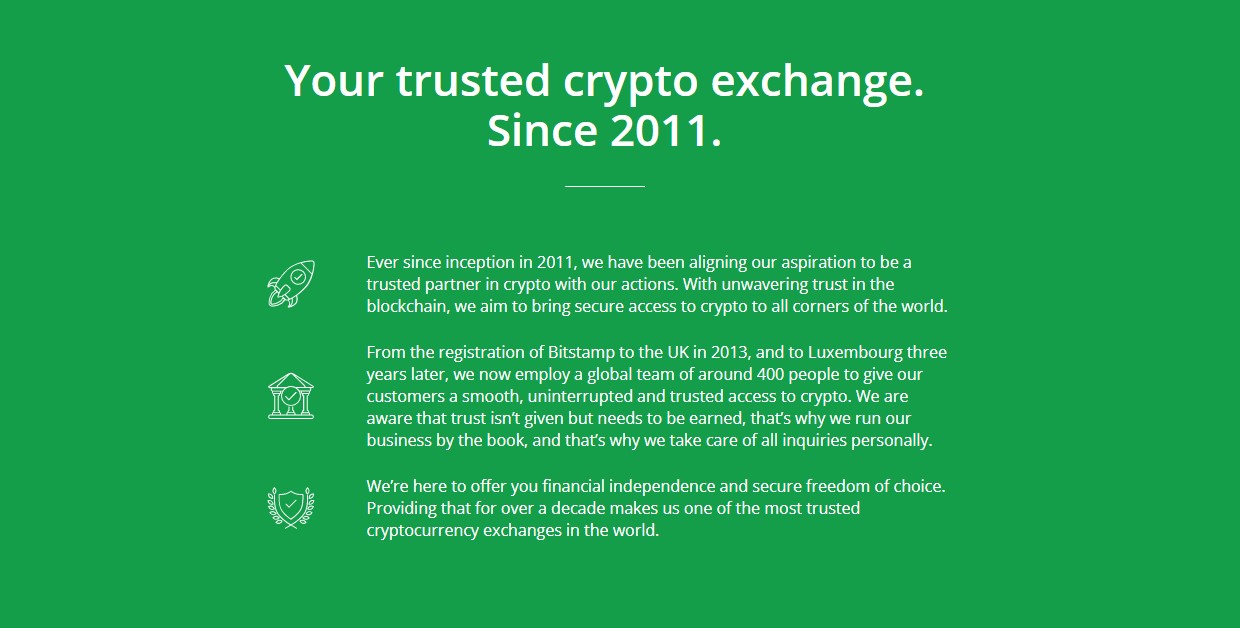 Customers with bank accounts in the Eurozone can make deposits in fiat currencies such as Euro (EUR) and US Dollar (USD) on Bitstamp. SEPA transfers are fast and deposit funds into user accounts almost immediately. Users can also purchase bitcoins with their credit card, and there is no limit on the amount, but they should be prepared to pay a 5% fee on top of the fee that the card issuer may charge.
Cryptocurrency exchanges are online platforms that facilitate the crypto trading of digital currencies. They facilitate digital transactions for buyers and sellers by acting as marketplaces for crypto assets. They do, however, charge exchange fees for the service they give. Cryptocurrency exchanges platforms might charge fees for digital currency deposits and withdrawals, including for every trade that occurs on the platform. 
On credit and debit card payments, Bitstamp incurs a flat 5% fee. A debit card withdrawal also has a $10 USD minimum charge. For deposits that are greater than $10,000, users pay 2%. Not all platforms accept credit card or debit card transactions, however, if you want to buy cryptocurrency using plastic, some platforms such as Coinmama provide better credit and debit card pricing.
Apart from purchasing cryptocurrency with a credit or debit card, you may also deposit and withdraw funds straight to your bank account via wire transfers or SEPA transfers. It is free to make a deposit using a SEPA transfer. Withdrawals are charged a flat rate of 3 EUR.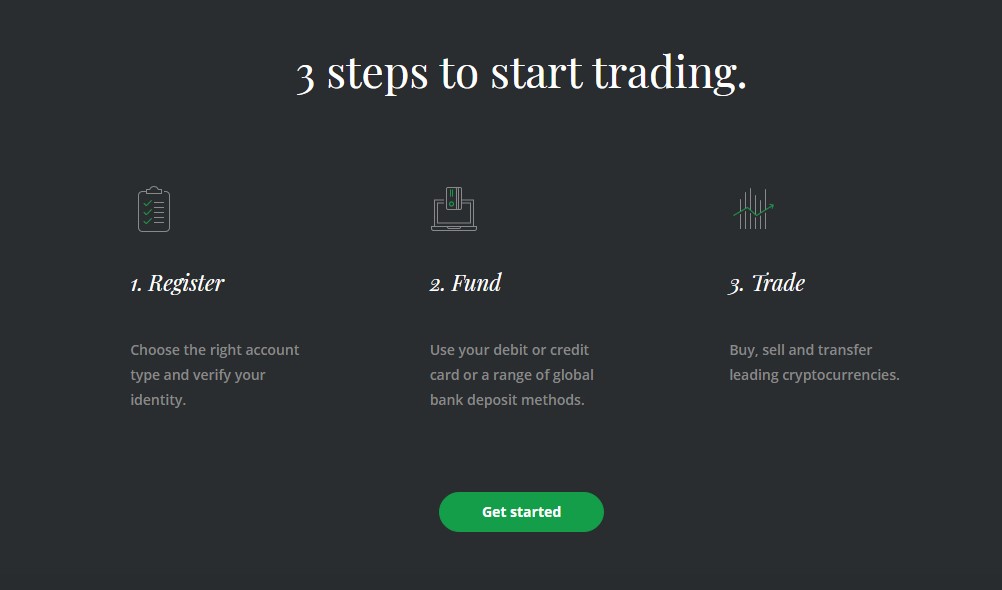 Clients who use fiat currencies are usually charged for deposits and withdrawals. International wire transfers incur a 0.05% deposit fee and a 0.1% withdrawal fee.
In terms of trading fees, Bitstamp is in the mid-range in comparison to other platforms. Its trade fees begin at 0.50% for all user trades that amount to a volume less than $10,000 in a 30-day period.
To put trading fees into context, Coinbase Pro also charges a 0.50% fee for every trader with less than $10,000 trading volume in a 30-day period.
As you can see, Bitstamp is not the most budget-friendly crypto exchange platform, but it is also not the most costly as it's cheaper than Kraken. In any case, Bitstamp works effectively for low-volume European traders because SEPA payments and withdrawals from the platform are quite affordable.
Bitstamp has gone a long way from its very high-profile breach in 2015, when it lost around $5 million in Bitcoin as a consequence of a hacker attack.
Today, Bitstamp carries a licensing from the Luxembourg Financial Sector Supervisory Commission and it's the world's first trading platform recognized by a government entity. Bitstamp's license is valid in all European Union member states, providing customers with a dependable, safe platform for cryptocurrency trading.

Regarding the protection of customer assets, Bitstamp employs one of the best methods in cryptocurrency security – up to 98% of users' assets are held offline in cold storage vaults. The other 2% is stored in a hot wallet to provide constant liquidity, and those assets are protected by Multi-Sig technology.
Bitstamp's protection mechanism for users includes two-factor authentication (2FA). The Google Authenticator 2FA produces a random sequence of numbers and sends them to the verified user when they try to sign into their account. This prevents hackers from being able to log into your account in your stead. The DUO application is also supported by the exchange, which makes logins more safe. The DUO software creates login passcodes and can receive push alerts for quick, one-tap authentication on a user's iPAD, iPhone, or Apple Watch. 
Bitstamp's support team is willing to go the extra mile to assist users in resolving issues, and they will generally get back to you within an hour. They have gained the trust of numerous clients by providing the possibility for customers to open support tickets or contact the exchange via email at support@bitstamp.net The support team has plenty of qualified members, so as to ensure that no user request goes unanswered.
Frequently Asked Questions
Does Bitstamp provide a mobile app?
Yes, Bitstamp provides a mobile app that works on iOS and Android smartphones. Its user-friendly layout has received positive feedback from customers. Some of the features of the mobile app include a simple buy/sell interface for new users; an advanced Tradeview for more experienced users; instant, market, limit and stop orders available; etc.
Bitstamp also provides an API that allows users to manage and access their accounts via custom software.
What payment methods are available on Bitstamp?
Bitstamp allows cryptocurrency, credit/debit card, and bank transfer payments. There are some specifics about bank transfers. EU customers, for instance, are more easily approved through the SEPA System. This technique is quicker than regular bank transfers. Credit card transfers are quick, however, they incur higher fees. Having said that, almost anyone may transfer fiat money to this platform, which is likely their biggest advantage over other platforms.
What are Bitstamp's withdrawal fees?
Withdrawals are subject to a fee schedule that varies depending on the crypto being withdrawn. There is an exception when users withdraw Bitcoin with BitGo Instant – which costs 0.1%, while SEPA withdrawal fees cost 3 euros.
A Few Words Before You Go...
Bitstamp is a well-known and trustworthy cryptocurrency trading platform that is best suited for intermediate and advanced trading. Bitstamp not only protects your digital assets and personal information from unauthorized individuals, but it also establishes a secure space for trading crypto pairs and fiat to crypto. However, the limited number of available cryptos, and the lack of margin trading and advanced order types may be a deal-breaker for some pro traders.
To conclude, this platform checks all of the criteria for security, safety, and commonly used tools. Bitstamp offers quick market execution, accepts debit/credit cards and bank transfers, has high liquidity and trading volume, and has been around for long enough to be considered truly reliable. As a result, if you are an active investor who mostly trades with a few particular cryptocurrencies, you'll likely enjoy trading on Bitstamp.
This page was last updated on August 23, 2022