There are many different cryptocurrencies and cryptocurrency exchanges in the world right now but Coinbase is one of the oldest and most popular exchanges. Coinbase offers many different cryptocurrencies for purchasing and trading like Bitcoin (BTC) and other altcoins like Ethereum (ETH), Litecoin (LTC), Bitcoin Cash (BCH), and many others.
When it comes to signing up to Coinbase, the account you will have to create will not require lots of information at the beginning, only basic credentials like an email address. However, you'll find that there are caveats to providing only the minimum, as Coinbase limits your possibilities of purchasing crypto when providing minimal information.
But, we'll get into that in detail a bit later. For now, let's start from the beginning and brush up on Coinbase basics before we help you find out more about Coinbase accounts in general and finally, share what we know on the question of whether you can have more than one Coinbase account.
What Is Coinbase?
Coinbase is one of the world's leading cryptocurrency exchanges. It was created back in 2012 when cryptocurrencies were a novelty and access to them was pretty difficult for new users.
Coinbase initially offered only Bitcoin for trading but as time went on and more cryptocurrencies emerged, they started accepting other coins that fitted into their criteria. As an advanced trading platform, Coinbase now offers a large variety of cryptocurrencies to trade with, an advanced trading platform, institutional custodial accounts, a digital wallet for retail investors, and more – not to mention that they even have their own US dollar-pegged stablecoin (USDC).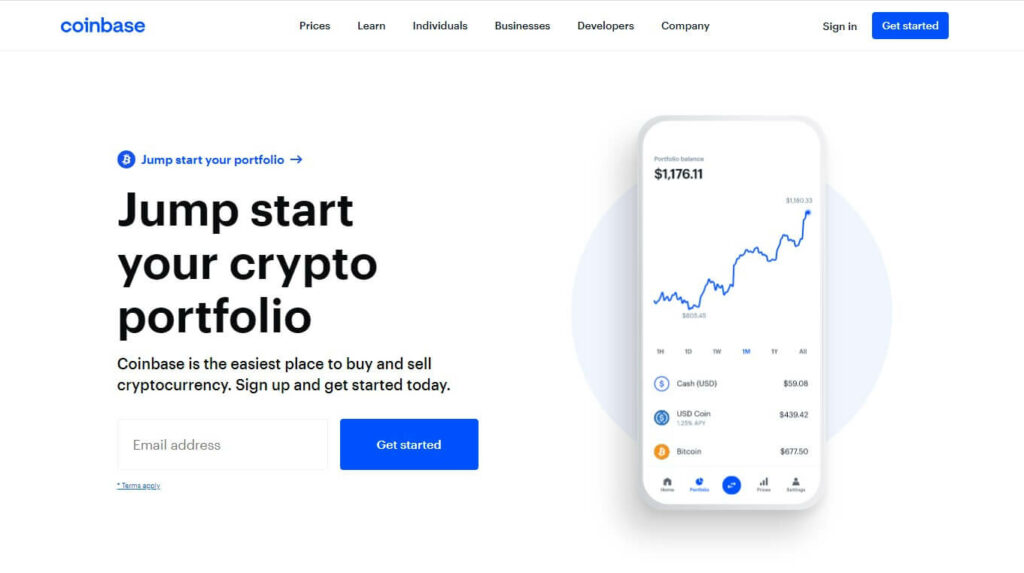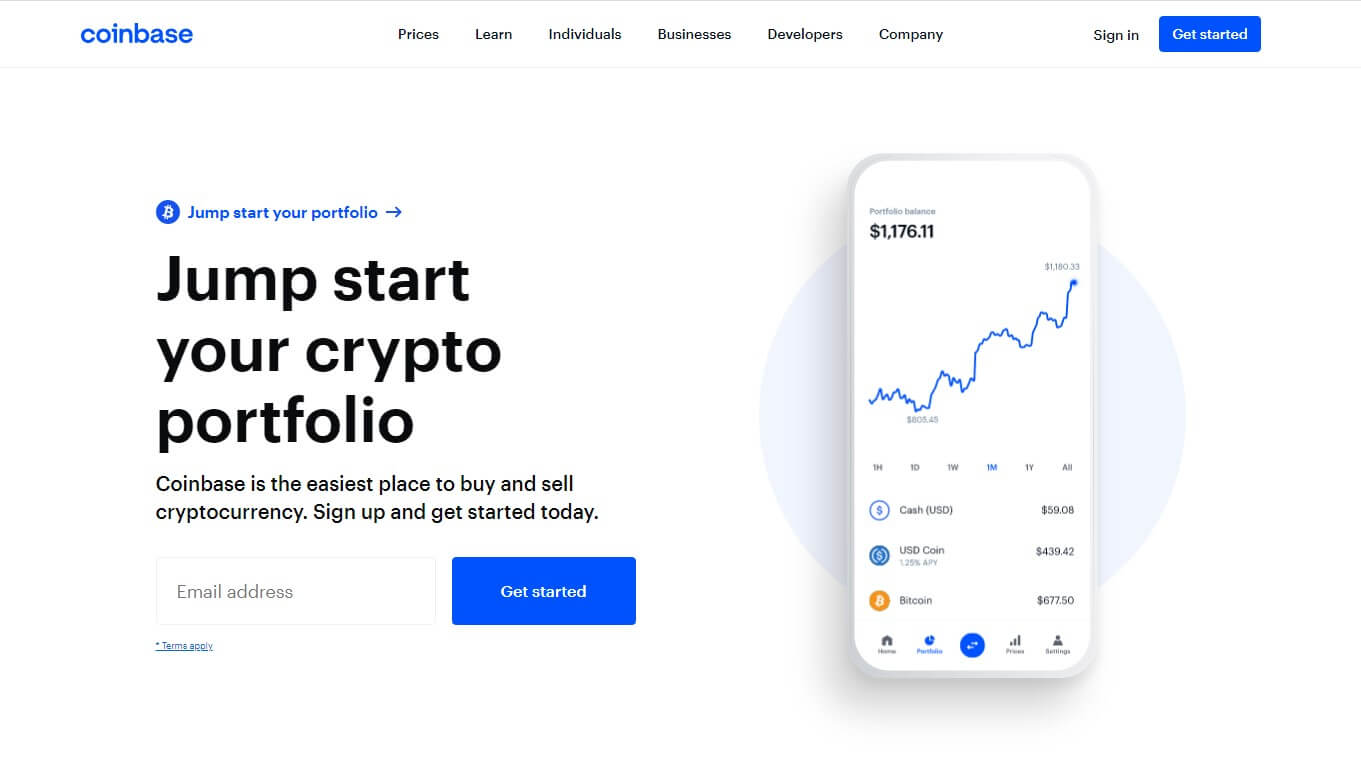 Currently, Coinbase has more than 56 million users and over $300 billion (USD) worth of crypto are traded through them every quarter of a year. Coinbase is also the first crypto exchange that went public on Nasdaq. According to Coinmarketcap, Coinbase is number two in the world in crypto trading volume, right behind Binance.
Coinbase offers a simple user interface that is very beginner-friendly, educational tools for cryptocurrency trading, a strong security system, 24/7 Coinbase support, and over 50 different cryptocurrencies on offer. The caveats are that it has higher transaction fees than other crypto exchanges and that you're not in control of the private keys if you store your crypto on their platform's wallet. This could be easily avoided with a cold storage hardware wallet.
All in all, Coinbase is a great trading platform for cryptocurrencies as it offers a vast number of crypto for trading, a free wallet for storing your digital currency that's provided by the company, an insurance policy that protects you from theft or fraud, the option for mobile apps for trading, $2 minimum purchase, and crypto rewards for learning and taking part in daily activities.
The Coinbase app is conveniently available on mobile devices like Android, iOS, and desktop platforms, and when you use it, it's recommended to use the two-factor authentication system along with your smartphone features like face ID scan and fingerprint access.
How to Create an Account
Opening an account on Coinbase is simple and pretty straightforward. When you visit their website or download their app on your mobile device, you just have to click the sign-up prompt in the corner. The next thing you'll see is an informational form that you will have to fill out.
This is pretty simple, information that will be required from you will be; your full name, email address, and your password. You should make sure that you use your full name and last name just as it is on your identification documents and not some nickname or alias because this can delay the verification process. Also, double-check that your email is correctly written.
Upon completion, you should choose your password – this is a mixture of upper and lowercase letters along with a number. After this, there is an I'm not a robot captcha and the User Agreement and Privacy policy checking box. When you complete it and check the box, just hit the create prompt and an email will be sent to you for account verification through a confirmation link.
For the finishing touches, you will be presented with the steps you need to take to confirm your identity. This can be skipped for the time being but it's recommended that you complete it as soon as possible, as the more information you provide them, the more crypto you can purchase on a weekly level and the more secure your account will be. The first step is providing them with your address and phone number.
If you want to upgrade to Coinbase Pro, you don't need to have a second account, just upgrade through the app and you're set – unless you want to have a second account with different information, a different email, bank account, and password. There's no option to have more than one account with the same credentials.
Coinbase Payment
Coinbase users in the US can use PayPal for exchanging cryptocurrencies for fiat currencies, wire transfers for the withdrawal and depositing of funds, and also credit cards and debit cards for buying crypto. The rest of the world can make purchases by simply linking their bank account to their Coinbase account because, with this payment method, you can buy and sell crypto as well as deposit and withdraw funds. This is why you can't have more than one account with the same credentials – all of your personal info and your bank accounts are linked with your initial Coinbase account.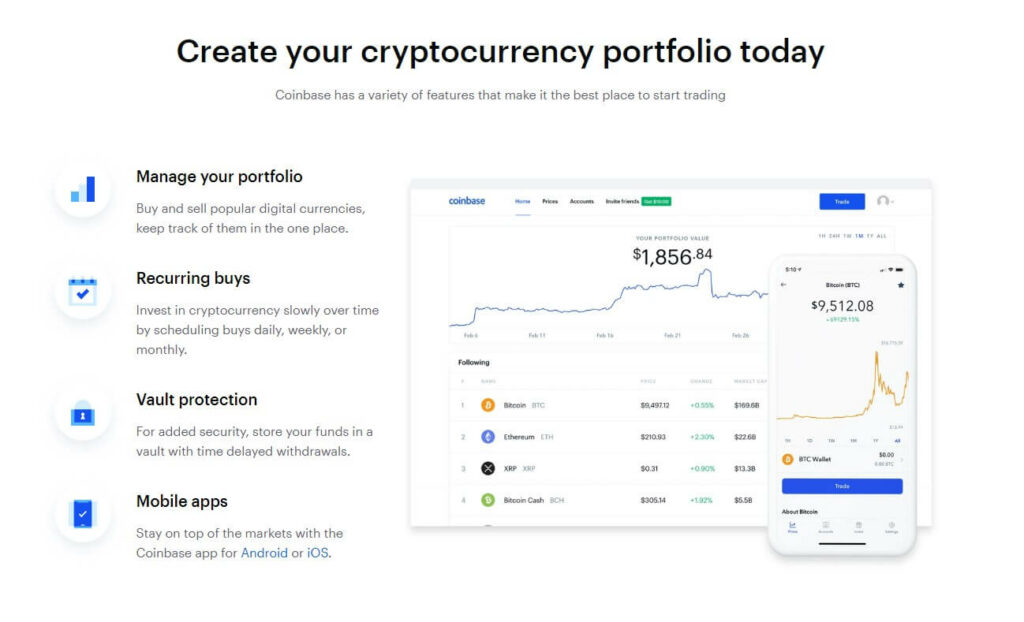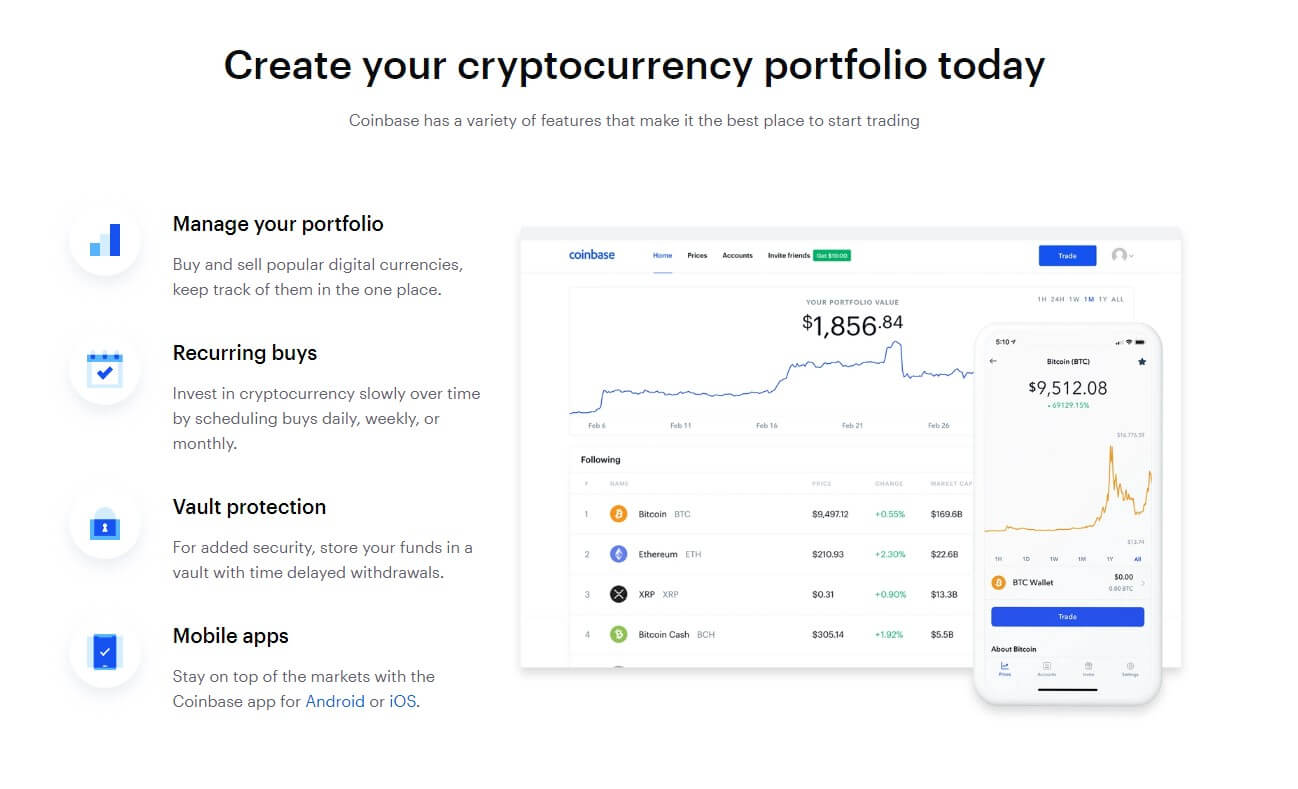 When you update your debit or credit card info, the process usually allows for instant verification and you can start purchasing crypto right away. PayPal is also instant but this is only for inside the United States, so if you're visiting New York, for example, and you have a PayPal account, you can try this method. Otherwise, stick with your bank account information. When submitting your bank account information for the first time, there can be a waiting period of a few days for verification.
As we stated before, confirming your identity on Coinbase will increase your weekly purchase limit and improve your account security as all of the info will be provided and you will be verified as a legit user. This can be accessed in Settings.
Free Bitcoin on Coinbase
Joining Coinbase is completely free of charge. If you know someone that's already part of the Coinbase community, it might be worthwhile to have them send you an invite. If you create your account through a referral, their account will be awarded $10 worth of crypto and your account will receive the same bonus when you've spent over $100 on crypto trading. After you've created your account, you can also refer people you know to Coinbase to receive the same $10 bonus. This might prompt people to create several accounts in order to receive these bonuses.
Can You Have More Than One Coinbase Account?
The short answer to this is no. There is no way to have multiple accounts with full credentials and use the unlimited features of the platform on all of them.
If you're tempted, there's only one workaround. You will have to have several email addresses and several bank accounts because you would have already used your primary bank account information to create your first profile.
But that scenario is far from ideal – in order to verify your Coinbase account fully, your name will have to be displayed on all of them and Coinbase states that a single individual can only have one Coinbase account, a rule that is true even for Coinbase Pro. That means that Coinbase has limits in place to stop users from creating accounts without providing detailed identification information, as these accounts are limited in regards to trades, purchases, and withdrawals.


Coinbase Fees
Coinbase has a very intricate fee system that might sound confusing to newcomers. Also, it can be on the expensive side if you're trading in larger amounts and using Coinbase instead of Coinbase Pro.
The standard free platform has higher fees when compared to its competitors but newcomers buying small amounts of crypto are not bothered by this most of the time.
These are some of the deposit fees on Coinbase:
For a US bank account, Coinbase will charge a fixed 1.49% fee.
For Coinbase wallet transfers, Coinbase will charge a fixed 1.49% fee.
For debit cards or PayPal transactions, Coinbase will charge a fixed 3.99% fee.
For Instant card withdrawals, Coinbase will charge up to 1.5% with a $0.55 minimum withdrawal.
For an ACH (Automated Clearing House), Coinbase will charge no fee.
For wire transfers, Coinbase will charge a $10 dollar fee, up to $25.
For converting crypto, Coinbase will charge a fixed 2% fee.
Along with these fixed fees, Coinbase charges variable spreads on trades and purchases.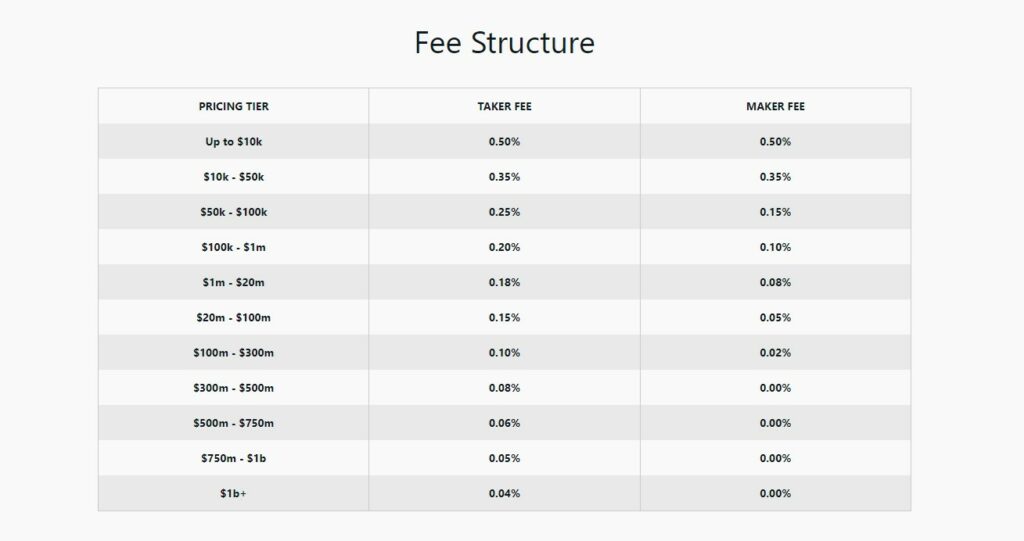 According to Coinbase, they charge a fixed 0.50% spread fee for purchasing and selling cryptocurrencies below the value of $10.000. This fee is significantly lowered for sums between $10.000 and $50.000 to 0.35% and continues to lower with higher pricing tiers until it reaches the 0.00% or 0.04% fee for sums above $500.000.000 and higher. Good luck with that. Fluctuations in the market can shift these fees lower or higher.
Aside from the spread fees and deposits fee, there is also a Coinbase fee which is dependent on the value of the purchase and your location in the world.
With Coinbase Pro, it's a whole different story and we'll address that below.
Coinbase Pro
The regular Coinbase platform is best suited for beginners but Coinbase Pro offers a larger and more refined trading chart experience. You won't need a second account to upgrade to Coinbase Pro, just click on the prompt that you'll often see on the UI of the app.
Coinbase Pro is also free of charge but it offers more complicated options for crypto trading, like the option for users to choose their market, limit orders, stop orders, margin trading, and other robust charting capabilities.
Coinbase Pro also offers much lower fees than the regular Coinbase platform.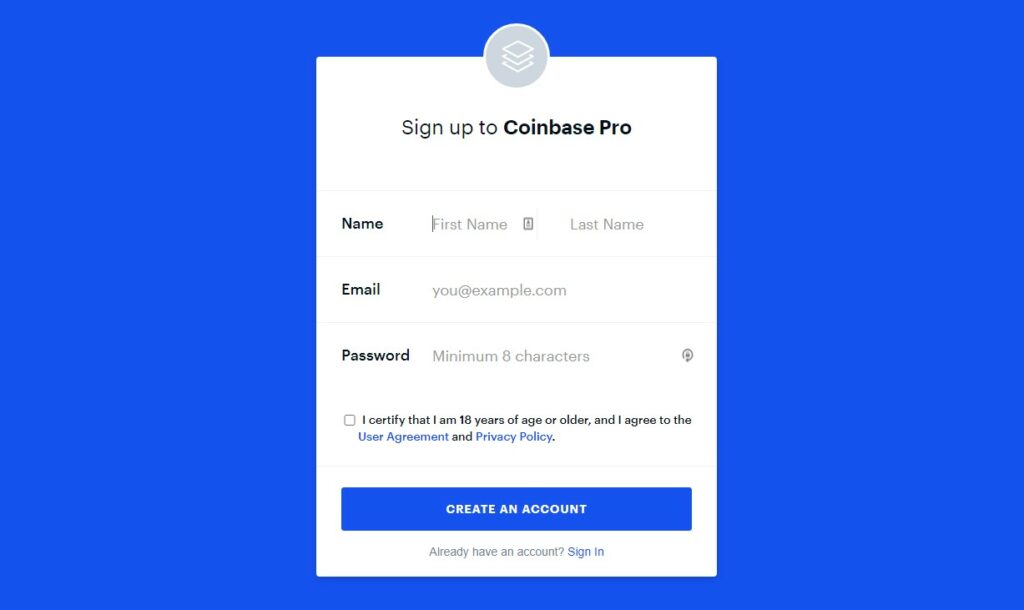 Coinbase Pro offers over 100 trading pairs, with 40 of them available for trading with USD. Moreover, Coinbase Pro offers over 40 crypto-to-crypto trading pairs in 42 regions of the world.
The standard platform of Coinbase is great for starting out, but Coinbase Pro offers a more in-depth experience for more experienced crypto traders who already know how things stand on the crypto market. It's used as a graduation step for users who have already mastered the regular Coinbase platform and are now ready to take the next step. In other words, there is little hand-holding with Coinbase Pro.
The fees on Coinbase Pro are less steep than on its basic counterpart. Digital assets are completely free to deposit and withdraw, as are ACH transfers for users within the United States, while regular wire transfers are $10 for deposits and $25 for withdrawals.
Coinbase Security
Coinbase has several safety measures for user protection. The platform offers 2-step verification and biometric finger sign-in, stores 98% of the user's funds in offline cold storage wallets, and gives users complete insurance in the event of a breach in Coinbase itself. On a side note, this won't apply if your account is breached because of a lack of security measures on your part.
On that note, we want to emphasise that the crypto assets on any exchange are as safe as the user makes them. To ensure you've done your due diligence, use strong and long passwords with lots of upper and lowercase letters along with numbers and symbols and implement two-factor authentication (2FA) as an additional layer of security.
Since digital currencies are not considered legal tenders and are not backed by the FDIC or SIPC, Coinbase provides asset insurance by pooling together account balances. All assets on the platform are stored in USD custodial accounts and liquid United States treasuries.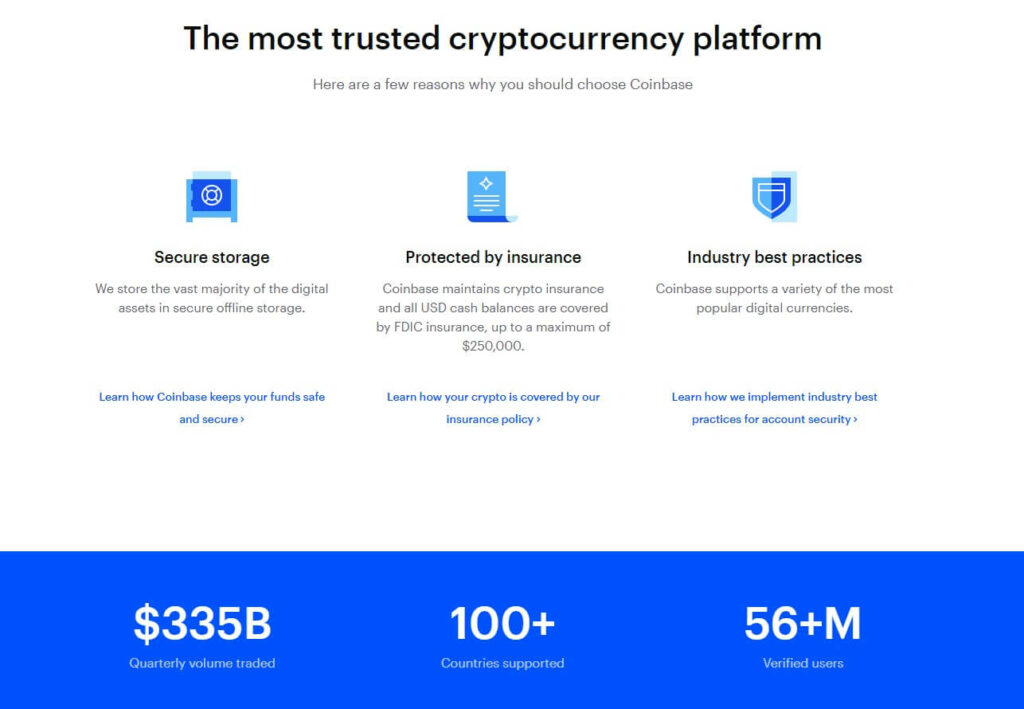 When compared to other crypto exchanges, Coinbase offers more solid and safe security systems and this is one of the reasons it's recommended for beginners who want to start investing in crypto in a totally safe way.
There are important things users should consider even though Coinbase offers safety for their crypto. It's important to educate yourself about crypto safety and the ways of safely storing crypto in order to take control of your assets and be independent of platforms.
For new users, Coinbase's security measures will do the job just fine. As the first step to crypto-independence, when you feel ready to take control of your assets and your private keys, you can give the Coinbase wallet a look.
Coinbase Wallet
Coinbase is a great platform for trading and purchasing crypto without worrying about wallets and private keys because you can store your assets in the Coinbase platform wallet. As we mentioned, the caveat with this wallet is that its part of the main platform and Coinbase has control over your private keys to your crypto.
A time will come when you will surely desire to take control of your assets and keep them in your own wallet, be it a hot or cold wallet, and one of the best beginner-friendly hot wallets is the standalone Coinbase wallet.
What makes the Coinbase wallet different from the Coinbase regular platform wallet is the fact that it is fully independent of the platform and offers users full control over their assets. Using the wallet from the Coinbase platform doesn't provide users with their private keys. When you're in charge of your own private keys, you cannot get scammed or lose any assets due to a third-party mistake. The only thing you should be worried about is the safe storage of the private keys.
The Coinbase wallet allows users to store their assets and manage their own private keys on their devices instead of relying on exchanges and centralized crypto brokers. The wallet can be used as a storage wallet and cannot be connected to a bank account to purchase crypto with fiat currencies. It's available everywhere in the world on Android, iOS, and desktop platforms.
The method for connecting your wallet to your Coinbase account is pretty straightforward. To transfer assets from the Coinbase platform to the wallet just go into settings and select the transfer icon. To send assets from your wallet to the Coinbase platform, just click the send icon that's located conveniently under your balance number on the home screen.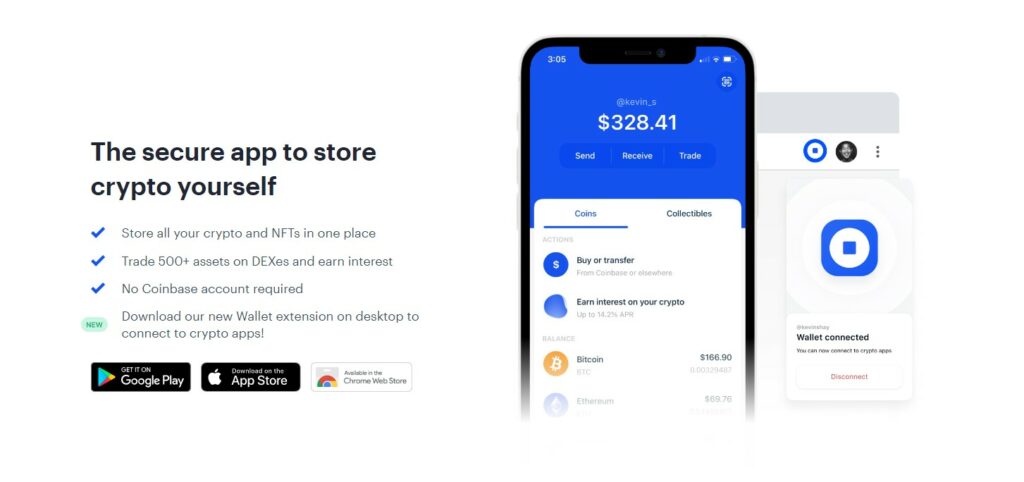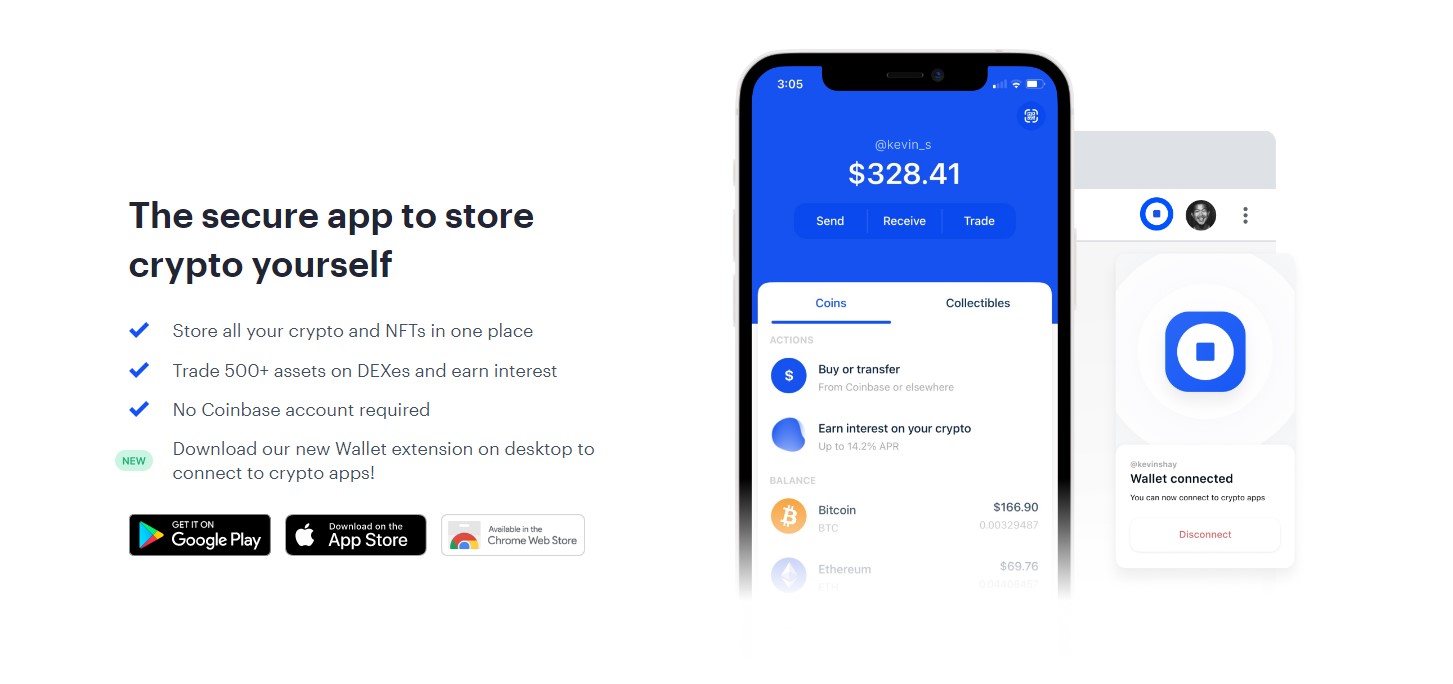 These transfers are not instant and are done on-chain, which means that network confirmations may take some time before they're processed. Every transaction from the wallet to the platform and vice-versa will be subjected to Coinbase's withdrawal periods and restrictions explained in the terms and conditions you need to read when you create your account.
For maximum safety, we recommend a hybrid method for including a hardware wallet for the bulk of your crypto and the Coinbase wallet for any day-to-day spending. One of the best alternatives is Ledger devices for cold storage.
A Few Words Before You Go…
When all is said and done, Coinbase is a great beginner platform for trading cryptocurrencies. For users with advanced crypto needs and various market and trading tools, the separate and more refined Coinbase Pro platform gives you a more robust experience and more possibilities for trading.
In terms of several accounts under the same credentials, this feat is currently not available and the fact is, it never will be. We'll have to wait for events to unfold in this regard but the current rules are clear.
While you can create several accounts with different bank details, what would you use them for? Your accounts will be extremely limited for any trades, purchases, and withdrawals compared to a fully verified single Coinbase account.
The main argument to remember is, the less info you provide Coinbase, the fewer features you can access on the platform.
The best way to trade crypto on Coinbase is to stick with one fully verified account and learn the basics of trading before upgrading to the Pro version. If you want to get a free bonus, find someone to send you an invite and start your journey completely free of charge. Just remember the $100 trading minimum before you receive the bonus.