Deribit is a derivatives crypto exchange that allows people worldwide to trade futures and options. Located in the Netherlands and launched in 2016, Deribit is one of the few exchanges worldwide that provides Bitcoin options.  

Current CEO John Jansen and CTO Sebastian Smycznski, who set out to create a platform that aligned with their own interests, created the exchange. The team behind the initiative created the name of their website by combining the initial letters of the terms Derivatives and Bitcoin, and users can use Bitcoin to make deposits, withdrawals, and collateralized trades.
The margin trading platform provides up to 100x leverage, which is one of the highest leverages in the industry. Even though larger exchanges like BitMex, Bitfinex, and, more recently, Binance dominate this segment of cryptocurrency trading, Deribit is gaining popularity due to its user-friendly interface and reliable team.
On a side-note, if you're looking for local Australian exchange, check out our comparison of the best Australian crypto exchanges.
It's easy to create a Deribit account. You can register by submitting your email account, username, password, and county of residence. You will receive an email verification link. All you need to do is click on the link and your account will be activated.


As a next step, you'll have to complete a KYC verification. It provides two components of KYC: Level 0 and Level 1. In Level 0, just necessary information is required, but in Level 1, identity proof is needed. If you provide incorrect information, Deribit has the right to cancel your account and liquidate all open positions. It has teamed up with Chainalysis, an investigation software that links real-world entities to crypto activity to keep an eye out for any questionable cryptocurrency transactions.
Bitcoin and Other Supported Cryptocurrencies
The Deribit exchange accepts solely Bitcoin (BTC) and Ethereum (ETH). Essentially, it is a crypto-focused platform, similar to BitMex, with no support for fiat currencies.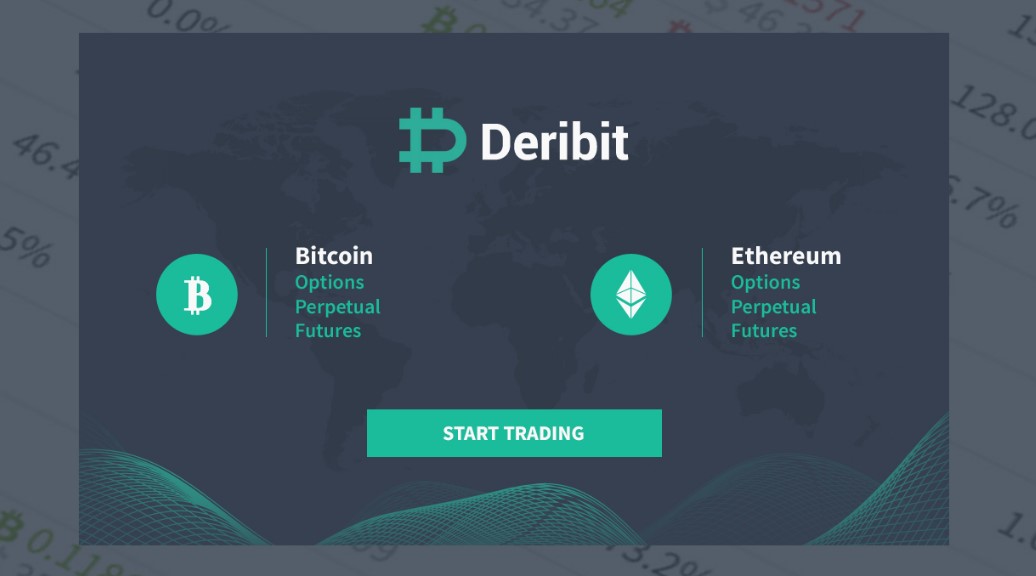 Depositing is simple, and if you've ever done it on another platform, you'll have no trouble with Deribit. Simply log into your account and obtain the deposit address to make a deposit. Deribit will only request one confirmation after you have completed the transfer before enabling you to start trading.
The withdrawal process is relatively similar, and you can access the "Withdrawal" option from the "My Account" tab. Following that, enter the address of the wallet from which you wish to withdraw funds.
Deribit does not impose any deposit fees for Bitcoin and Ethereum. However, there is a trade fee. There is a maker-taker fee model for all trades which is 0.075% for taker orders and 0.025% for maker orders. This is relevant to both Bitcoin and Ethereum futures and options trading.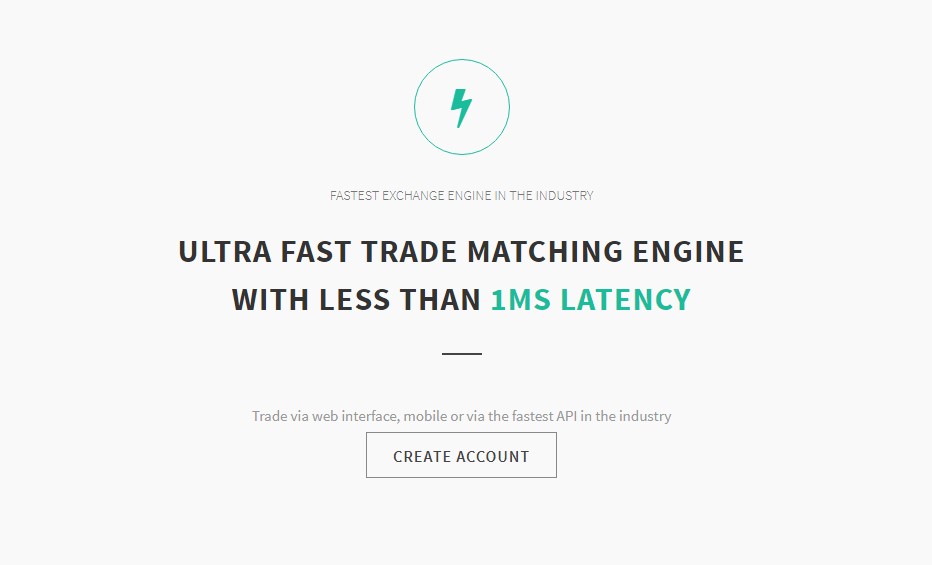 In addition, the exchange charges a small withdrawal fee. This fee is determined by the level of congestion on the blockchain network at the moment the withdrawal is initiated.
Users describe Deribit as the best platform for experienced traders in countless Deribit reviews. This is owing to a large number of features, markets, and possibilities. Apart from the many trading techniques that it allows users to explore, the platform itself is fairly easy to use. You can start trading cryptocurrencies as soon as you verify your account. Furthermore, the platform provides a variety of tools, educational materials, and tutorials for your convenience.
The exchange has a trade matching mechanism with a latency of less than 1ms. The Deribit website is compatible with both light and dark themes. There's also an app called the Deribit app, which is compatible with both Android and iOS devices. The Deribit API can be integrated with trading bot software such as HaasOnline, Actant, and others. This allows you to run Deribit trading bots.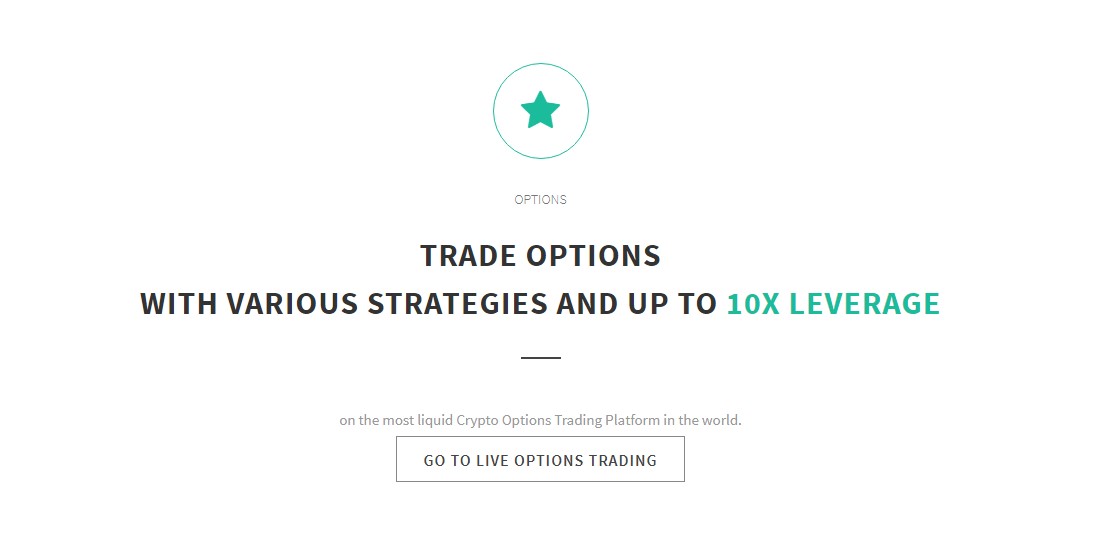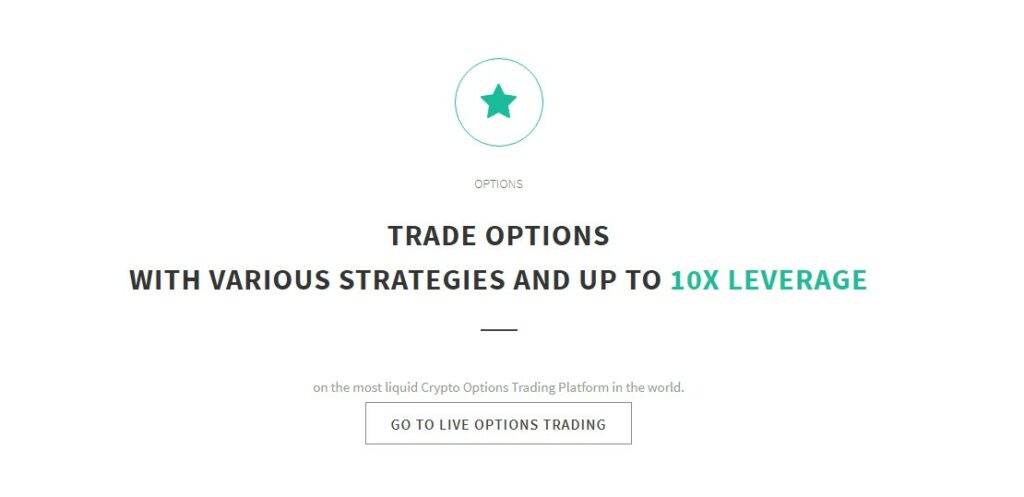 Deribit also provides a paper-trading account, commonly known as a "demo" account. Before going for the real thing and really trading, you may use the "demo" platform to learn to trade and become acquainted with the tools offered on the Deribit platform.
The exchange uses cold storage to protect its users' funds, with about 95% of all digital assets kept in this manner. This helps the platform battle hacking attempts, but it may also result in delayed customer withdrawals.
Furthermore, Deribit integrates two-factor authentications (2FA) to better safeguard customer's accounts, however, this function is not automatically activated and must be enabled after you register. Additionally, IP pinning adds a layer of security by detecting a change in IP address during a connection and terminating the session as a result.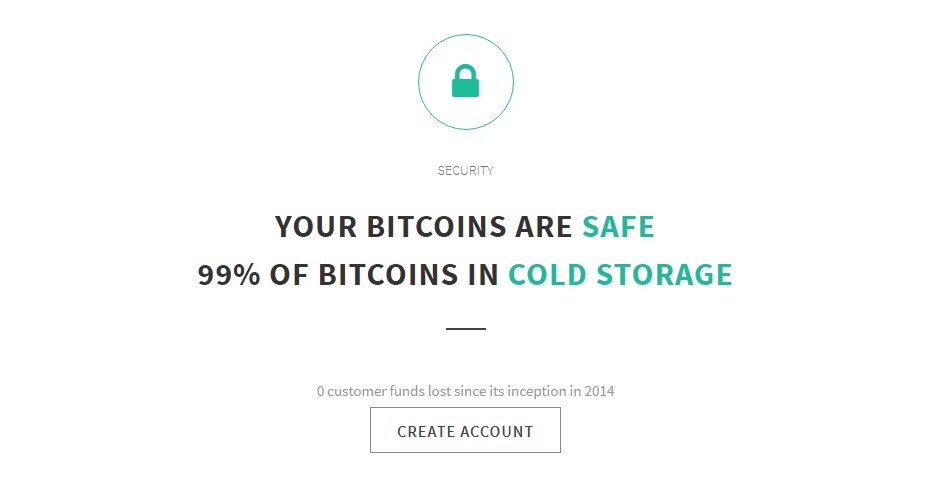 However, Deribit has experienced a few system failures in which its trading engine displayed inaccurate prices and people were liquidated for no reason other than the failings on Deribit's part. Luckily, Deribit repayed all affected clients, which we believe is a very fair course of action and it indicates that the exchange cares for its user base.
Lastly, Deribit is a massive supporter of ethical hackers. Ethical hackers who report potential security vulnerabilities in Deribit's current operations are richly rewarded through the Bug Bounty program.
Deribit offers an excellent customer support system. Users must first open a ticket to inform customer support of their issue. The Deribit customer support team will reply quickly and attempt to resolve the problem as soon as possible. Users can contact Deribit via email if they have any queries regarding the API or want to report any issues. Deribit's customer support team is also available via Telegram and through live chat.
Moreover, the trading exchange provides an extensive knowledge base and FAQ area, in addition to the customer support team, where you can discover everything about the platform – how they determine trading fees, how the current pricing is decided, and so on. Also, the website is translated in several major world languages, such as English, Russian, Spanish, Chinese, Korean, Japanese, Turkish, etc.
Frequently Asked Questions
How does Deribit leverage work?
Leveraging enables customers to increase their potential profit or loss levels for every trade. Deribit futures trades in Bitcoin and Ethereum can be leveraged up to 100x and 50x, respectively.
Does the exchange provide a mobile app?
Those who prefer trading from their smartphones will be relieved to learn that Deribit users have this alternative. The mobile app is available for both iOS and Android smartphones, and it allows users to access the majority of the platform's trading tools.
The app has a 3.6/5 rating on Google Play. However, as of September 2021, there are only 94 ratings. As a result, you should probably proceed cautiously.
Is there a Deribit demo account?
Deribit offers a live testnet demo option and it's required to create another account on test.deribit.com. This is a feature that is not available on many crypto trading platforms. You will be given 10 Bitcoins as demo cash right away. As it's a test tool you will not be putting any actual money in danger.
The Deribit testnet is ideal for beginners or investors who wish to familiarize themselves with the platform's capabilities first. Before using various cryptocurrency algorithms in actual cryptocurrency trading, one can test them out.
A Few Words Before You Go...
Deribit focuses on Bitcoin derivatives trading and allows people worldwide to trade futures and options. Low fees, up to 100x leverage, test trading, and an insurance fund are among the factors that are sure to give this platform a competitive advantage against alternatives like BitMEX and Digitex. 
The platform is perfect for experienced cryptocurrency traders looking to trade Bitcoin and Ethereum futures and options with high leverage. If, on the other hand, you want a more beginner-friendly and regulated Bitcoin trading platform, you should look into other crypto exchanges like Coinbase or Kraken.
This page was last updated on August 23, 2022