Keeping your cryptocurrency portfolio safe is one of the key aspects of managing cryptocurrencies. There are hundreds of crypto exchange platforms and most of them offer storage options on their servers as a part of the user accounts on these platforms.
However, storing your cryptos on your exchange account can be risky because these platforms are usually centralized and store large amounts of data on their company servers. These servers are prime targets for cyber attacks by hackers and you don't want your assets getting compromised.
That's why it's far safer to store your cryptocurrency in your own, personalized crypto storage. Given the fact that cryptocurrencies don't exist physically and can't be stored in wallets or deposited in banks like fiat money, a special type of storage for digital currencies had to be invented. Crypto storage is focused on providing a secure method for storing digital, blockchain-based currency by keeping your private keys safe and ready for use.
Let's take a look at what crypto storage options exist and how do hardware wallets work, as one of the most secure options for storing your crypto portfolio.
Storing Bitcoin and Other Cryptocurrencies
Cryptos need to be stored in specialized cryptocurrency wallets. These wallets are divided into hot storage and cold storage, both of which have their specific characteristics. The bottom line is that all private crypto wallets are a better solution than just letting your assets stay in various exchange platform accounts.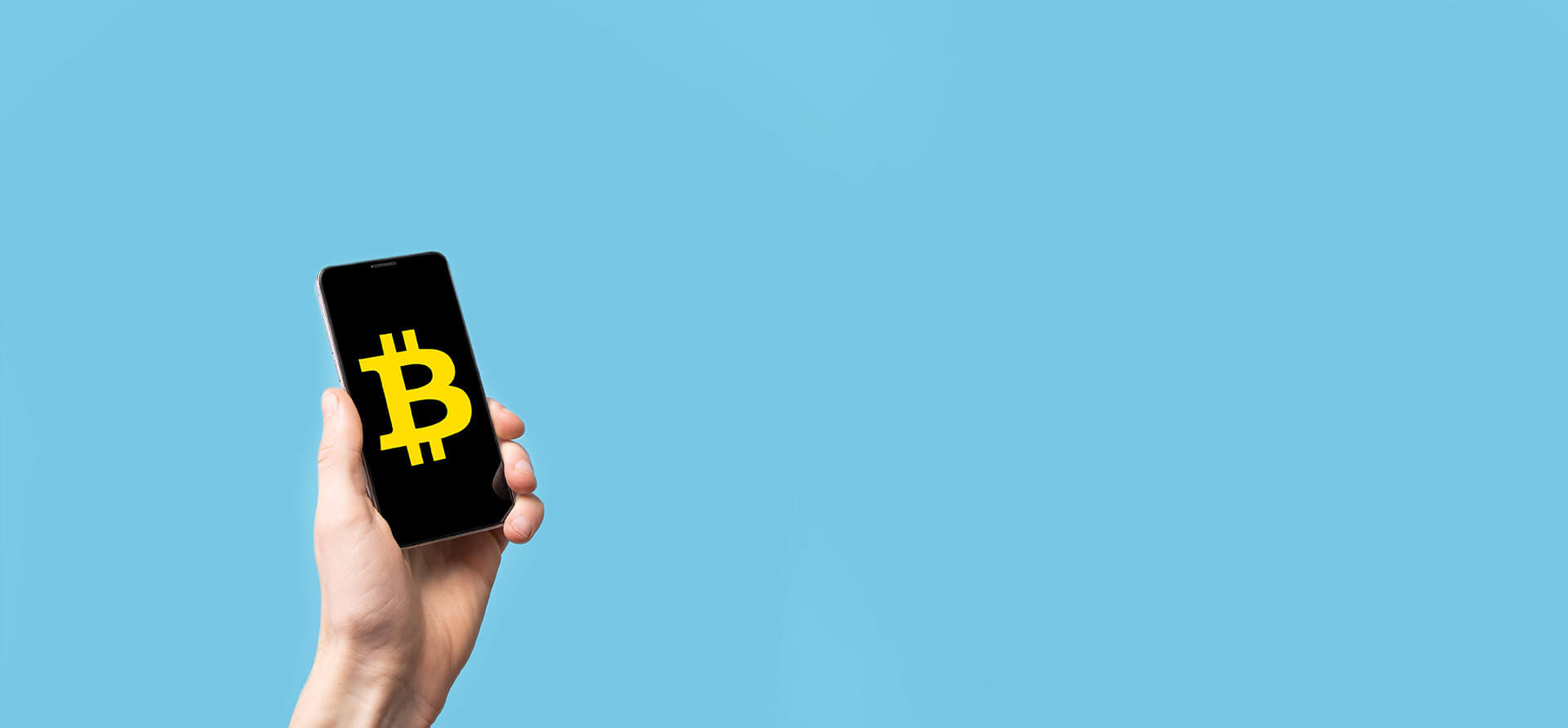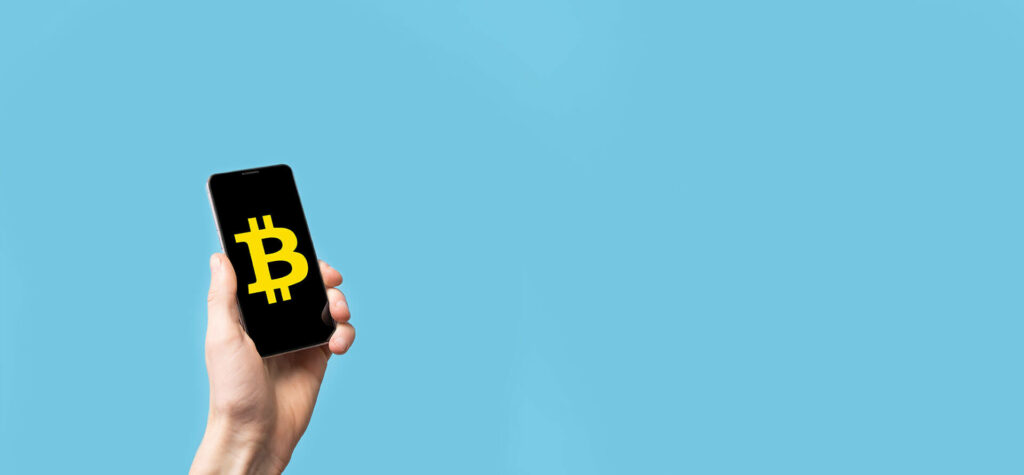 If you have a crypto portfolio that includes numerous different currencies, you are probably using several exchange platforms to trade and exchange all of those assets. Some exchanges specialize only in the most traded cryptos like BTC and ETH, while other platforms cover less popular altcoins. In any case, it isn't a good idea to just have assets stored in exchange platform accounts, not only because of potential security risks but also because it simply isn't practical.
It is far simpler to store all your digital currency in a single crypto wallet to have an easy overview of the whole portfolio. For this reason, it's important to carefully choose what kind of wallet you will be keeping your assets in.
Hot Storage: Software, Desktop, and Mobile Wallets
Hot storage or hot wallets are all crypto wallets that are based on software solutions and have a constant connection to the internet. The word hot describes that web connection, which means you can access your funds in a matter of seconds, send them to third parties, receive additional funds, and exchange or trade assets as you wish.
"Software wallets" is another name for hot storage and the wallets themselves are actually software that's downloaded and installed to your device of choice. Namely, these wallets can be desktop or mobile.
Desktop wallets are used on PCs and laptops and need to be installed, while mobile wallets are downloaded from the app store on your Android or iOS mobile device and accessed as a standard application.
Hot wallets are generally very safe, but as an extra precaution, it isn't advised to keep large amounts of cryptocurrency in these types of wallets. It's best to store low or moderate amounts of crypto in hot storage. For example, if you're using cryptocurrency every day to pay for products and services or if you are a retailer that sells products and receives moderate crypto payments, it's fine to use a hot wallet as a storage solution.
However, if you are investing large amounts of cash in cryptocurrency as a store of value, it's better to use cold storage to avoid the possibility of a cyber attack altogether. This doesn't mean that hot wallets are less secure, but it might happen in some extraordinary cases and it's better not to risk irrecoverable amounts.
Cold Storage: Paper Wallets and Hardware Wallets
Cold storage or cold wallets don't have a constant connection to the internet and they exist in physical form. While cold wallets store the private keys to your assets either on your desktop or mobile device and in many cases on the wallet's native servers, cold wallets keep the private keys on them.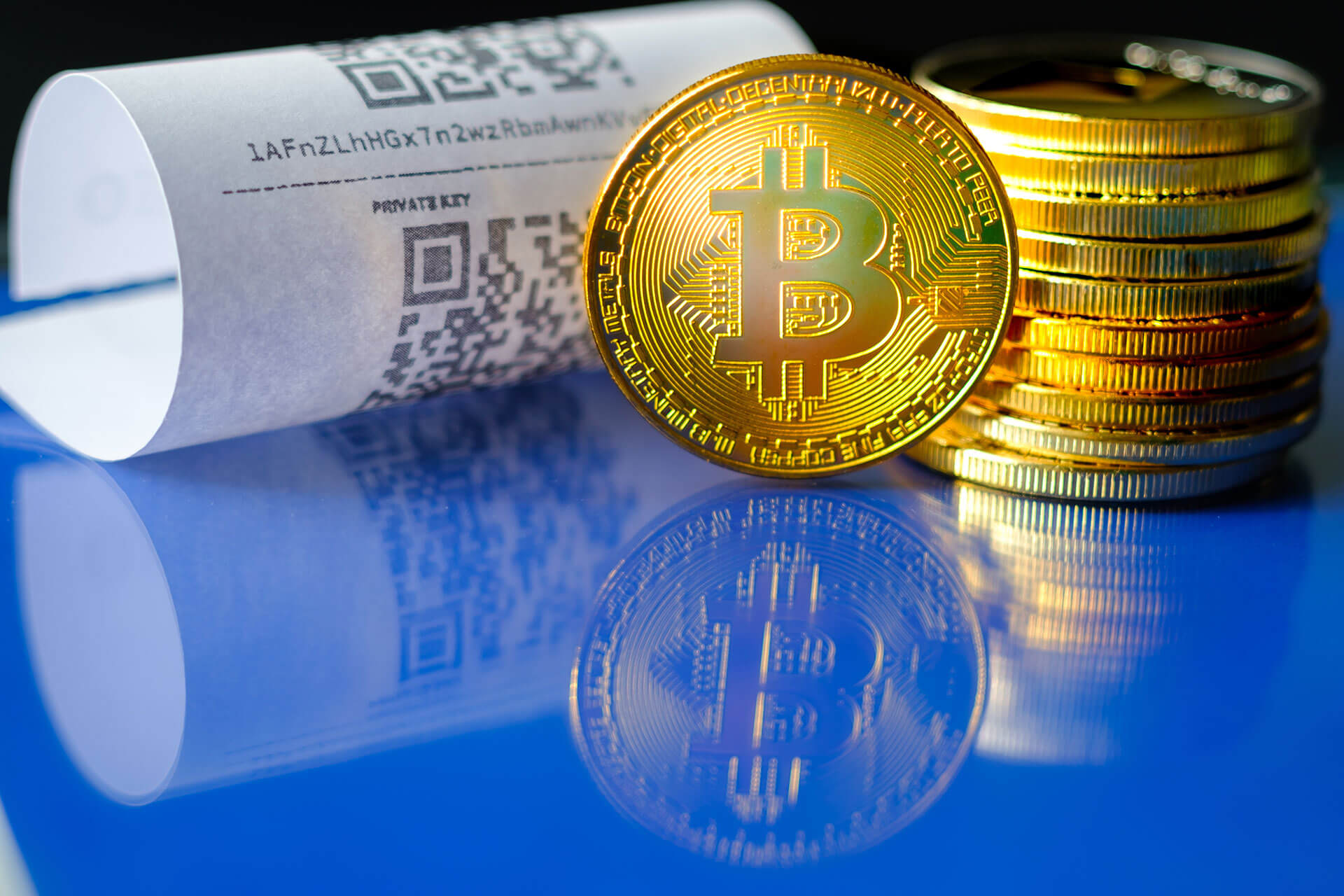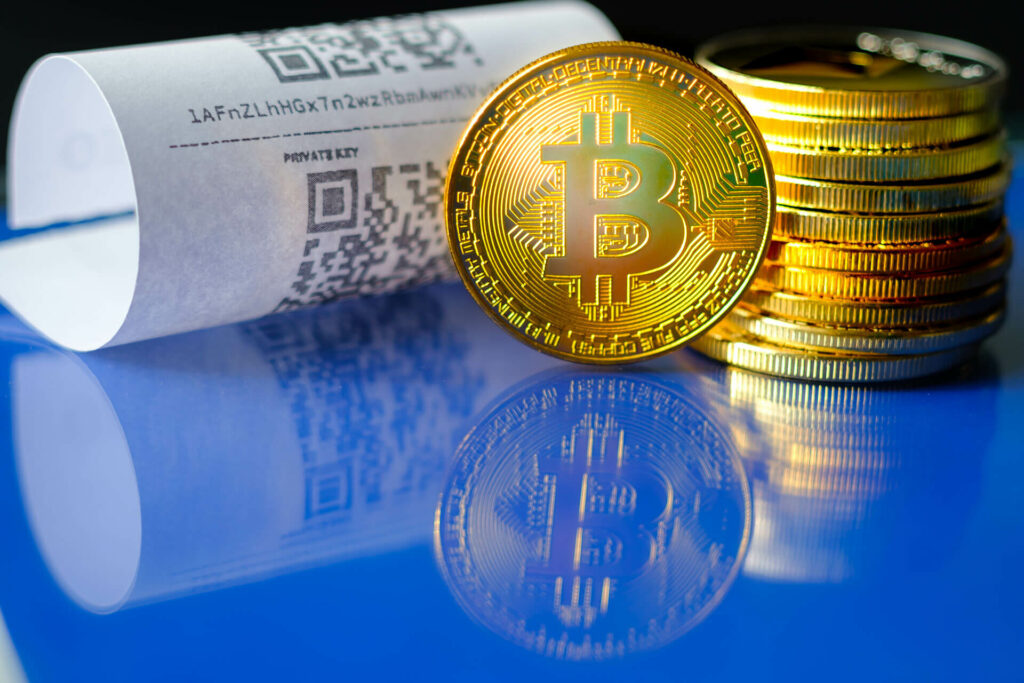 The two types of cold wallets are paper wallets and hardware wallets. Paper wallets are basically pieces of paper with code on them, which are generated on wallet generator sites such as Bitcoinpaperwallet.com or Bittadress.org. Once generated, the private keys and the public keys—Bitcoin addresses to which other people can send you assets—are printed in the form of QR codes. 
These wallets are totally safe since no one can hack them and compromise your assets. The only possible problem is if you lose the paper wallets, tear them up, or spill some liquid over them accidentally. Additionally, someone could also steal them from you.
Hardware wallets are a far more versatile and advanced type of cold storage. These wallets are special USB devices with very powerful encryption methods that make sure your private keys are safe at all times. Hardware wallets are made for serious crypto users that intend to keep any amount of funds safely stored. No hacker can steal your assets from a hardware wallet over the internet because these wallets aren't connected, and depending on the manufacturer, they have several layers of password and PIN code protection to ensure your private keys are as safe as possible.
Best Hardware Bitcoin Wallets
Hardware wallets are intended to provide the best possible security for your crypto assets by keeping your private keys stored on USB devices that are never connected to the internet except when you're conducting transactions. During a transfer to or from a hardware wallet, the cryptographic software makes sure no third party can penetrate the transaction.
For an additional security layer beyond two-factor authentication, complex passphrases, and PIN codes, hardware wallets also offer connectivity with the most popular hot wallets. This means that you can use a hot wallet for transfers and store your private keys in a connected hardware wallet, so even if a cyber attacker tries to compromise your funds in the hot wallets, they wouldn't be able to do so since the private keys are stored in your hardware wallet device.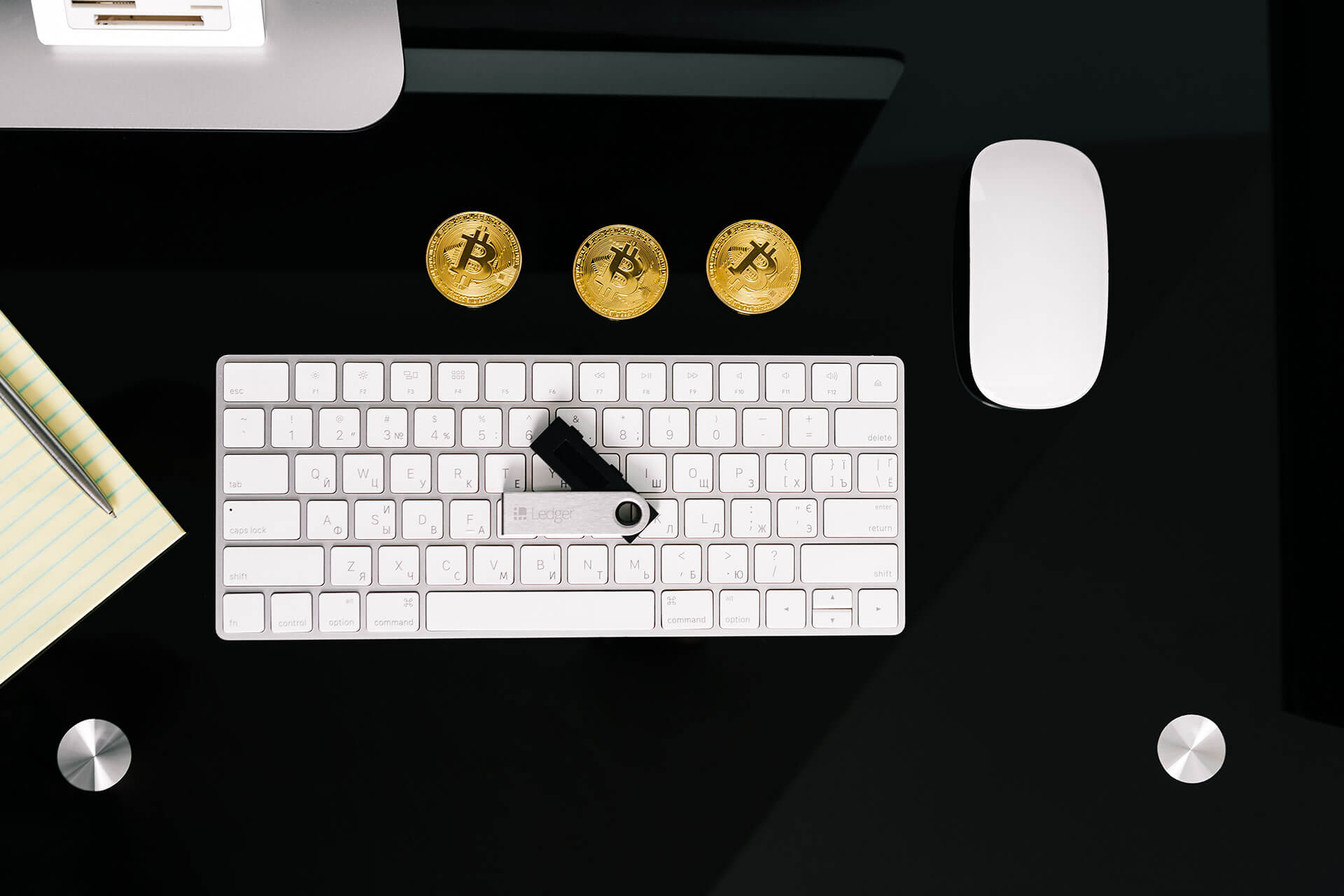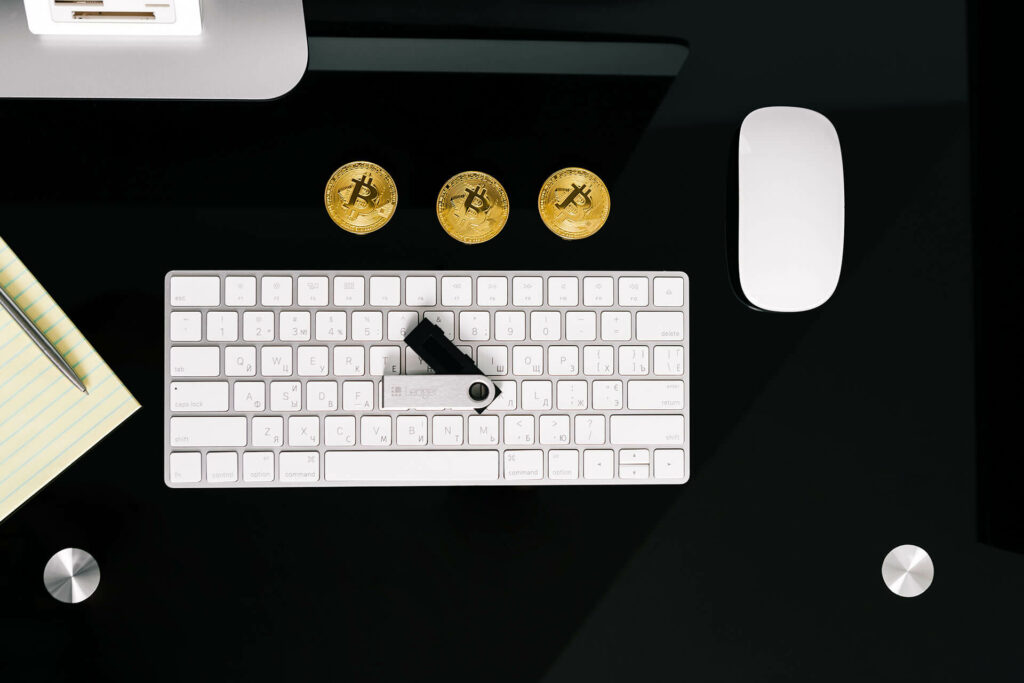 Now let's check some of the best hardware wallets for Bitcoin and other cryptos on the market.
Trezor One
The Trezor One is a highly advanced hardware wallet that uses industry leading-encryption to secure your assets. This wallet enables the secure storage of Bitcoin and over a thousand other cryptos such as Litecoin (LTC), Ethereum (ETH), ERC20 tokens, and others. It runs with all the major operating systems and can be connected with a USB cable to your PC, laptop, or mobile device.
This wallet includes a small OLED screen that can show up to 6 lines of text, which is enough to monitor and approve any transfer of funds. A limited USB port connection means that even if you connect your Trezor One to a PC that is infected with malware or viruses, your funds are safe as this USB connection enables only transfers of cryptocurrency.
Trezor Model T
The Trezor Model T takes encryption and protection of your digital assets even further, with several layers of security, making sure your private keys are totally safe in all situations. Each time you are conducting a transaction to or from your Model T device, Trezor asks for additional confirmation on its OLED screen.
All of your private keys can be backed up using the most advanced security standards when it comes to recovery seeds. These standards include the BIP32, BIP39, BIP44, SLIP39 protocols which enable users to recover their whole wallets with a 12-word seed phrase in case the device gets lost or stolen. This model supports more than 1200 different cryptocurrencies and comes with around-the-clock customer support.
Ledger Nano S
The Ledger Nano S is a very popular hardware wallet because it is very easy to use and offers great security features. You can install up to three apps for managing your crypto portfolio. As far as security, it comes with two-factor authentication capabilities that make sure your assets are safe.
The Ledger Live software enables seamless integration with other crypto software, making it possible to use your usual software wallets and exchange platforms while keeping your cryptocurrencies safe.
Ledger Nano X
The Ledger Nano X offers users the same services as the Nano S model, along with expanded capacities. This model enables the installation of up to 100 hundred crypto apps, which is enough for even the most demanding crypto enthusiasts. The device also supports more than 1800 different cryptocurrencies.
A special perk of this Ledger wallet is its capability to work using a Bluetooth connection, which can really be practical. It is also protected by your personal PIN code, 12-word passphrase, and you get a small screen to easily verify all the transactions.
KeepKey
KeepKey comes with a simple design and top-notch encryption that protects your private keys in offline cold storage while enabling quick use of assets with the wallet software. The ShapeShift software makes quick exchanges of cryptos possible without any extra procedures.
The transaction speed of transfers is customizable with KeepKey and the device is protected by both a PIN code and your personal 12-word seed phrase. There is no limit to the number of wallet addresses you can store on your KeepKey device, making it great for keeping your whole crypto portfolio safe and ready for use.
BitBox02
The BitBox02 is a hardware device that comes with dual-chip security. It's a Swiss-made hardware wallet that offers full security for your crypto portfolio. The firmware in BitBox02 brings a microcontroller chip that acts as the primary security layer, along with an additional security chip, the ATECC608B, which makes your funds even more secure. It uses five sources for randomness in order to create your seed phrase.
The wallet can easily be backed up using a Micro SD card and it supports more than 1500 cryptocurrencies. BitBox02 also comes with the BitBoxApp, which is essential for controlling your stored assets. For users that only wish to store BTC on their BitBox02 device, there is a Bitcoin hardware wallet version that only supports BTC.
A Few Ending Words…
When dealing with cryptocurrency, keeping your assets safe is very important. You don't want to fall victim to a successful cyber attack. That's why it's important to know how cryptocurrency storage works, with a special focus on hardware wallets as the most secure type of crypto storage available.