The easiest way to invest in cryptocurrency is through the use of crypto exchange platforms. Back in the early days of crypto when there was only Bitcoin (BTC), you had to personally find an interested trader on a crypto forum or social media group. Once you've found a BTC trader, you had to broker a deal depending on whether you wanted to buy or sell some coins without any sort of guarantee that the crypto trader you're dealing with won't try to trick you and pull some sort of scam. This situation changed in 2010 when the first crypto exchange platforms were launched.
Since then, over 400 of these platforms have been founded on the crypto market but only a couple of dozen exchanges are really reliable and secure. One of these top-rated exchanges is Kraken.com, which provides a wide range of crypto services and more than just simple buy and sell options. Kraken is similar to other popular platforms like Binance, Gemini, and Coinbase, in that it caters to the needs of all traders, providing classic exchange features, mobile apps, staking, education, and cashout options, etc. 
Let's see what exactly Kraken has to offer to its users in terms of different platform services and find out how long does it take to verify your Kraken account.
The Kraken Exchange Platform
Kraken was founded in 2011, just one year after the launch of the first crypto exchanges on the market, which makes it one of the oldest platforms around. The platform was launched by crypto enthusiast Jesse Powell, who is the co-founder and CEO of Kraken, while the platform itself is owned by a parent company called Payward Inc.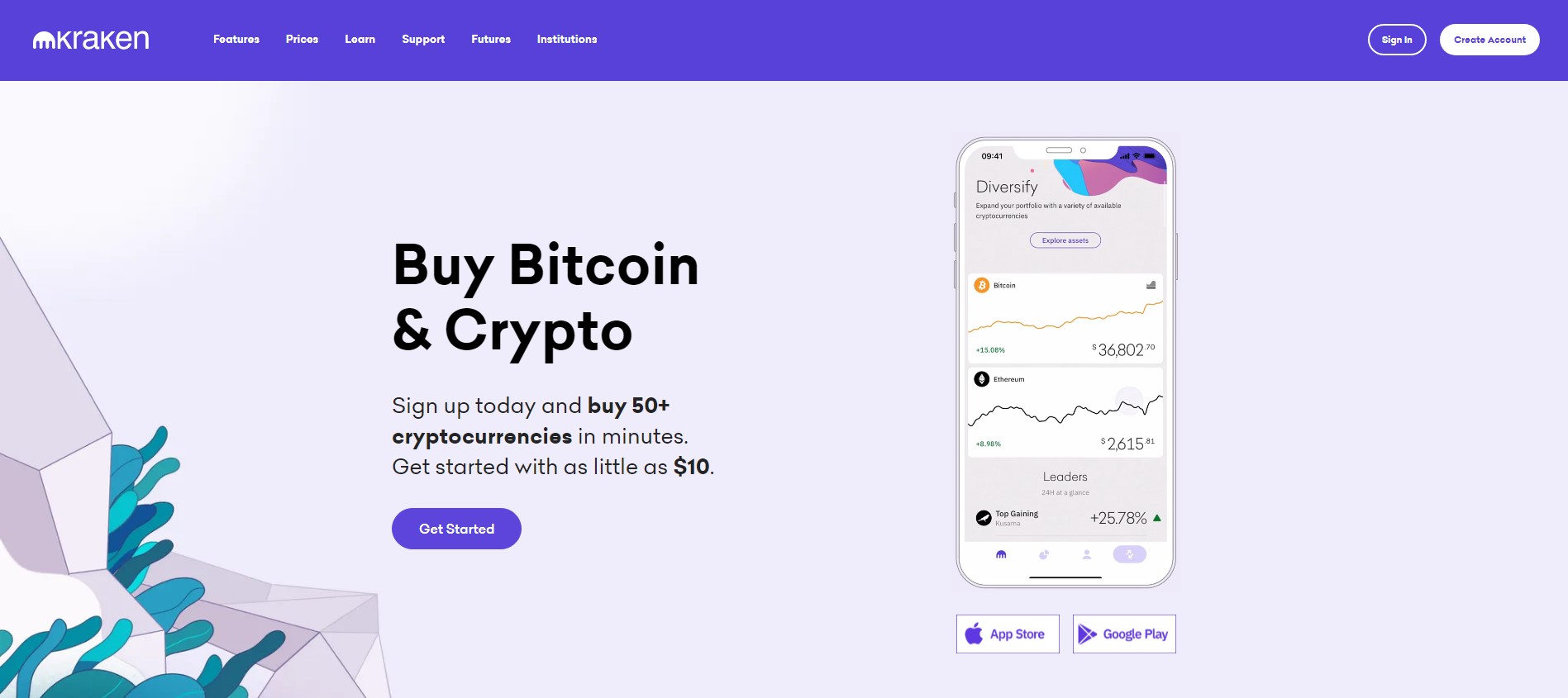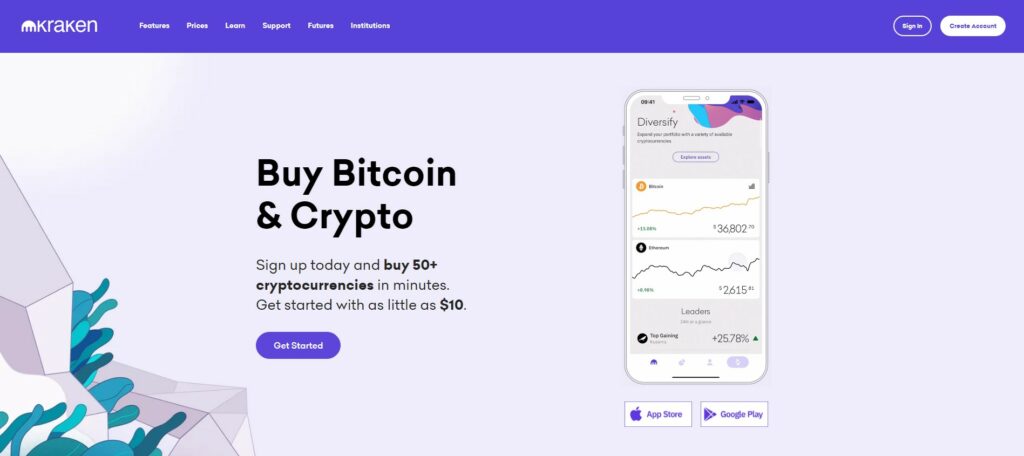 At the time of Kraken's launch, cryptocurrency was a totally new type of financial asset and there were many concerns about possible scams and security risks when handling crypto transactions and trading deals. This is why Kraken has focused on providing users with the most secure crypto exchange services in the world. Kraken is rated as the most secure crypto exchange on the market by Cer.live, a website that professionally deals with rating the security of exchange platforms. Kraken has never been subject to a successful security breach, which makes it a perfect platform for crypto traders that value platform security above all other features.
Kraken is also known as a fiat-friendly exchange, which means you can buy cryptos directly with selected fiat currencies such as USD, EUR, and CAD. You can also use Kraken to cash out crypto coins and tokens by selling them for fiat money and transferring your cash to a bank account, which is a feature many exchange platforms don't have.
The selection of available cryptocurrencies and trading pairs reflects the platform policy of including all of the most popular and trending digital currencies that attract high trading traffic.
Beginner and Pro Trading Features
Kraken is great for both crypto beginners and advanced traders because it has a variety of trading options and interfaces suitable for different experience levels. For beginners who have never tried trading on a crypto exchange before, Kraken has the Instant Buy platform feature that allows users to buy cryptos in just a few clicks once they've linked a valid payment option to their account.
The basic Kraken trading interface is quite intuitive, with a clear overview of the cryptos or trading pairs you've selected. Once you choose a crypto asset, you can monitor the history of its price fluctuations through the detailed Kraken market chart, which can help you decide whether a certain asset is worth investing in. You can see the exact value of your selected coin or token at a certain point in the past, which will clearly show you whether the said crypto is moving in an upwards price changing trend or it's gearing downwards.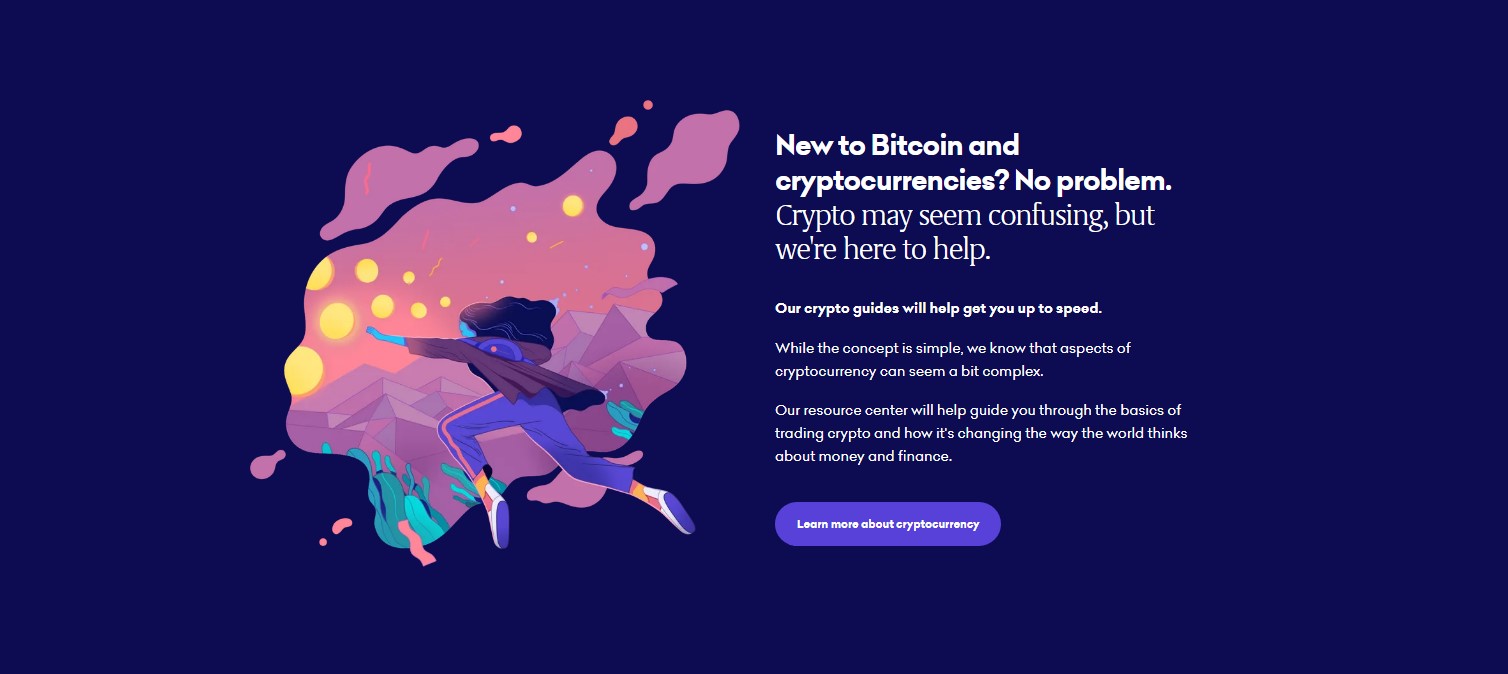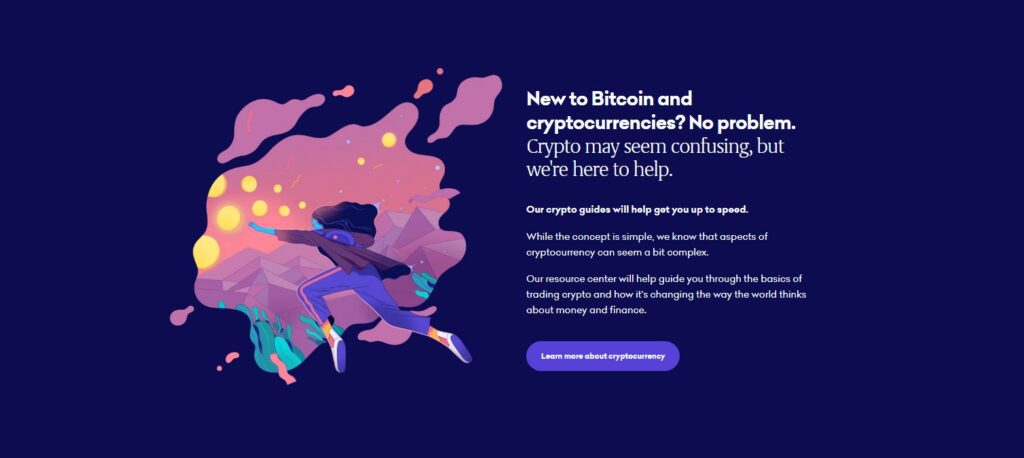 Professional traders have access to the advanced Kraken Terminal, which is a trading interface that allows users to implement complex trading strategies, margin trading, scheduling automated crypto purchases, stop-loss orders, and other features. 
Experienced traders with a high appetite for risk have access to leverage trading with the possibility of 5x leverage on various trading pairs. This means that if you enter a trading position with 5x leverage and the price of your traded asset goes up, you'll get 5x the standard profit, but if the price falls, you'll lose 5x more money. This is really a feature meant for pro traders that are fully acquainted with the market.
There's also the Kraken Futures platform which offers portfolio management services such as simultaneous trading on multiple exchanges other than Kraken.
It's also worth noting that Kraken is a regulated exchange and abides by US crypto laws. Because of this, not all cryptos that are available for investment on the platform can be exchanged for one another, but all available cryptos can be purchased with fiat money.
Kraken Fees
Kraken's trading fee policy is similar to many other popular exchanges and it's based on a market maker and market taker fee model. The trading fees are quite affordable and won't make your crypto purchases or sales much more expensive, unlike the relatively high Coinbase fees.
If you're a market maker with a monthly trading volume below 50,000 USD, you'll incur a 0.16% fee for all crypto purchases and sales, while market takers with the same trading volume will incur a 0.26% fee. As your monthly trading volume increases, so do your fees decrease. The lowest possible fees for market makers are 0.02% for monthly trading volumes higher than 5 million USD, while market takers can lower their fee to a minimum of 0.12% for the same trading volume.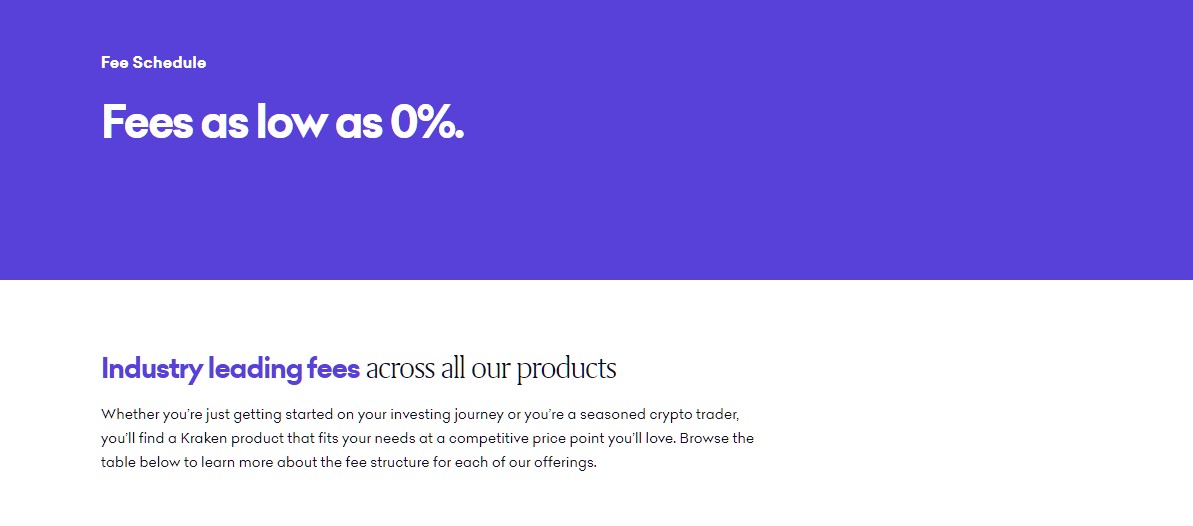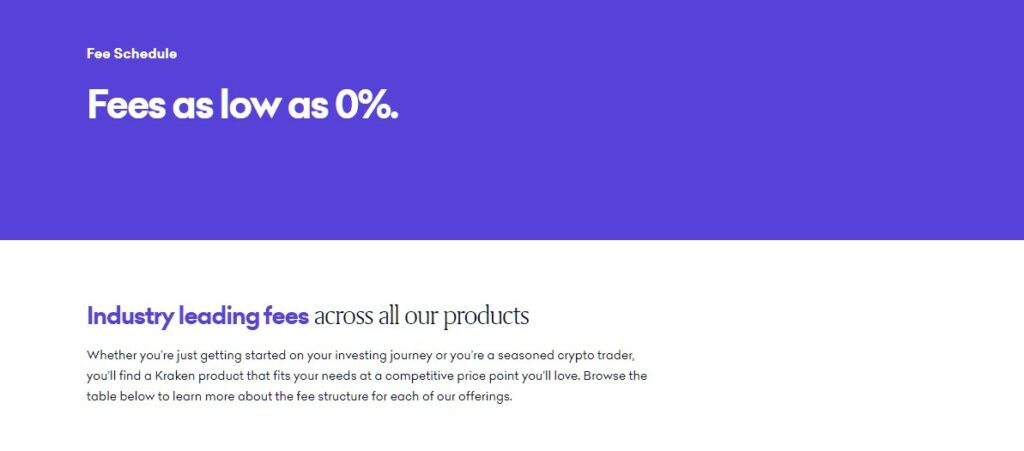 Additionally, each cryptocurrency has its specific blockchain transaction fee. Also, if you use the Instant Buy option to purchase cryptos, you'll pay an extra fee of 1.5% for the convenience of buying cryptos so fast and simple. In case you're using a credit card or a debit card to purchase digital currency, you'll incur a 3.75% fee. ACH bank transfers are also an option and buying cryptos this way incurs a 0.5% fee.
Cryptocurrency Selection
Kraken has an outstanding selection of crypto coins, tokens and stablecoins. The platform doesn't support hundreds of cryptos like Binance or some decentralized crypto exchanges like PancakeSwap, but the selection of available coins does represent the very best that the crypto market has to offer.
You can invest, exchange or sell more than 50 cryptos, including Bitcoin (BTC), Ethereum (ETH), Zcash (ZEC), Tron (TRX), USD Coin (USDC), Tether (USDT), Ripple (XRP), Stellar Lumens (XLM), Monero (XMR), Litecoin (LTC), Ethereum Classic (ETC), Eos (EOS), Dogecoin (DOGE), Dai (DAI), Chainlink (LINK), Cardano (ADA), Bitcoin Cash (BCH) and various other altcoins.
Kraken Account Creation Process
We mentioned that Kraken is an exchange platform regulated under US tax and crypto laws, and this means that all users need to provide detailed personal information when creating a Kraken account.
The platform uses a KYC (Know Your Customer) protocol, which requires you to provide your full name, date of birth, address, proof of residence, social security number, email address, phone number and send a photo of some official state-issued document that proves your identity. This document can be your passport, ID card or driver's licence.
The information you share with Kraken is only used to verify your identity and it is never shared with any third party, except for the authorities, in case you're suspected of tax evasion or some sort of fraud.
Kraken Verification Process
When you create a Kraken account, you need to go through an account verification process. The time it takes you to get verified depends on the type of account you want to create. Kraken users need to go through one of four account verification levels: Starter, Express, Intermediate and Pro.
The Starter account takes 1-2 minutes to get verified and users get access to all basic Kraken platform features but they also have certain withdrawal limits which can be a bit low for experienced active traders.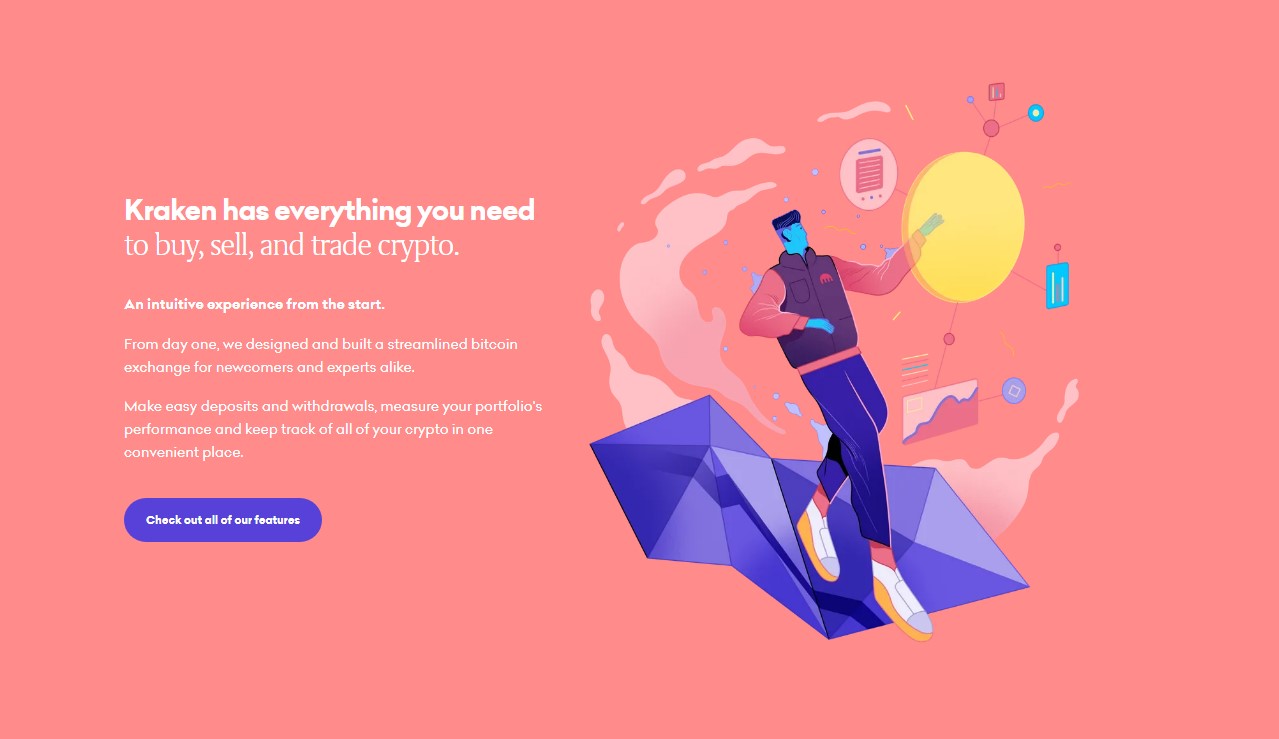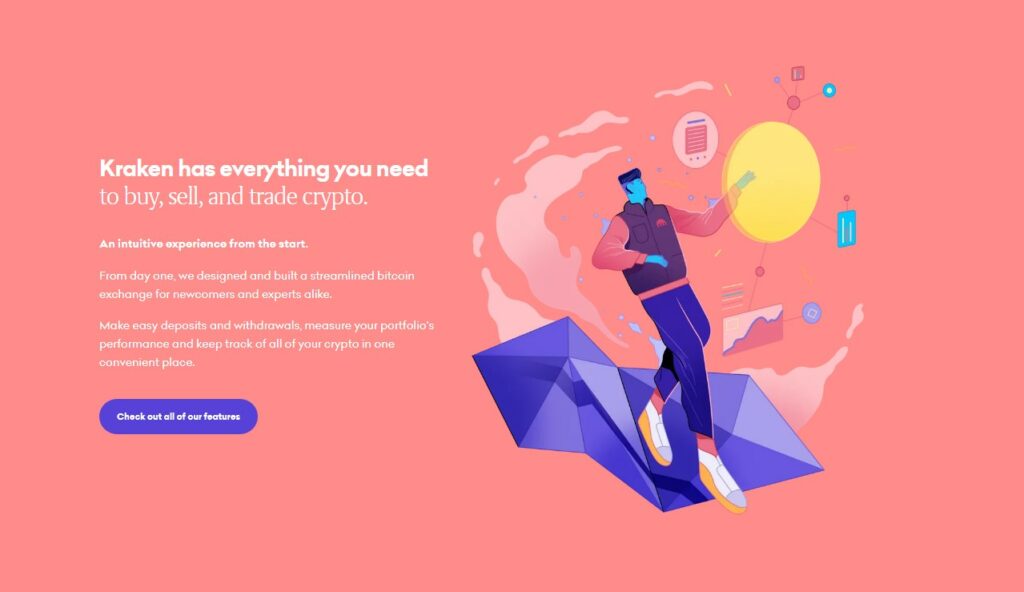 The Express account gets verified in under 1 minute but has a bunch of limitations such as a 9,000 USD monthly withdrawal limit and a 9,000 USD lifetime deposit limit. This type of account is mostly used when you need to create a Kraken account and facilitate a low or moderate trade very quickly, but we advise you to create a regular account to avoid these limitations.
Intermediate accounts are verified in 4-5 minutes and they allow Kraken users to access some advanced trading features and much higher deposit and withdrawal limits.
Pro accounts can take a few days to get verified because these accounts are manually reviewed. The other account types are all reviewed automatically. A Pro account is the most advanced type of Kraken account, which provides users with access to the most advanced platform features and highest withdrawal limits, suitable for large scale investors and crypto brokers.
Buy Crypto With USD Directly
Kraken is very popular among US crypto traders of all experience levels because you can buy more than 50 crypto coins and tokens directly with USD. You can use a bank account transfer to buy cryptos, or your debit or credit card to facilitate a purchase.
Crypto Staking
Crypto trading or holding your cryptos in hope that their value will grow over time isn't the only way you can make money from digital currencies. Staking cryptos in a staking pool is a potentially very profitable business because you're providing liquidity to certain crypto projects and in turn, you're being rewarded with fresh cryptos on a regular basis.
Kraken has numerous staking options available for users and the rewards are also great. You can stake Cardano, Polkadot (DOT), Flow (FLOW), Kusama (KSM), Ethereum, Solana (SOL), Cosmos (ATOM), Tezos (XTZ), Bitcoin, Kava (KAVA) and even USD or EUR fiat money. The staking rewards range from 0.25% annually for BTC, all the way up to 20% for KAVA tokens. You don't need to manually search for trusted staking pools, because Kraken does that automatically for you and you don't need to worry whether the pools are legit or not.
Educational Content
Kraken has a great educational section of the platform, called Kraken Learn, where users have dozens of useful articles and guides at their disposal. You can learn the key characteristics of numerous cryptocurrencies in the Kraken Learn section and learn about basic crypto trading features. This is especially useful for beginners who are totally new to the world of cryptocurrency and crypto trading.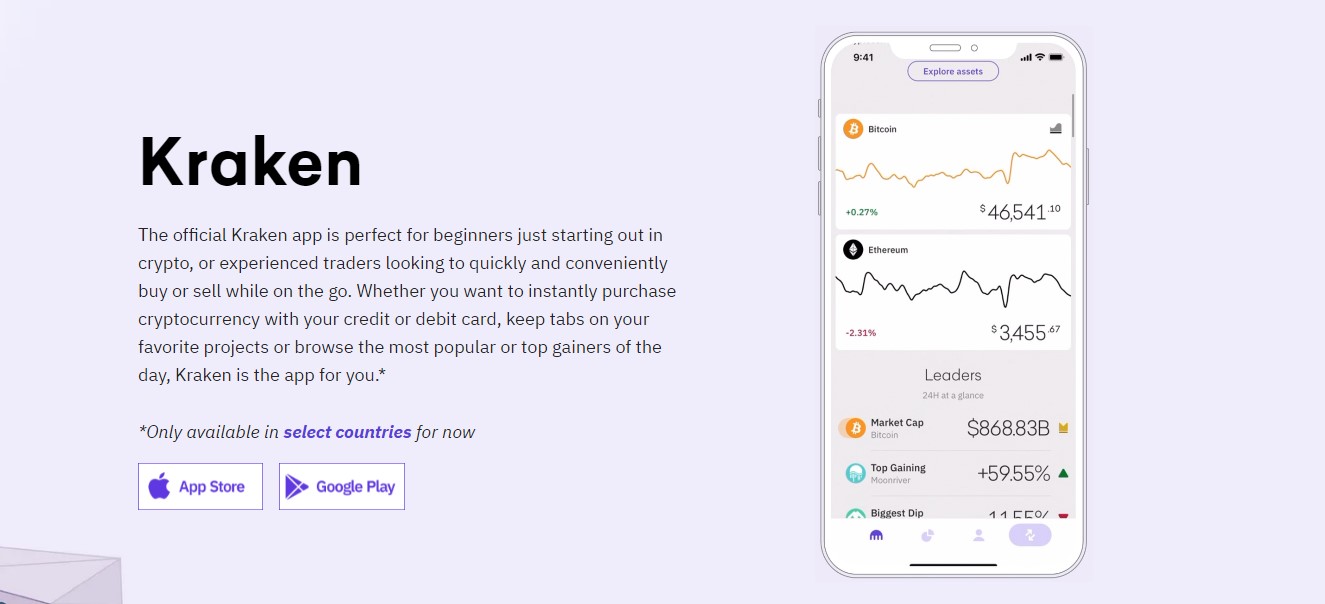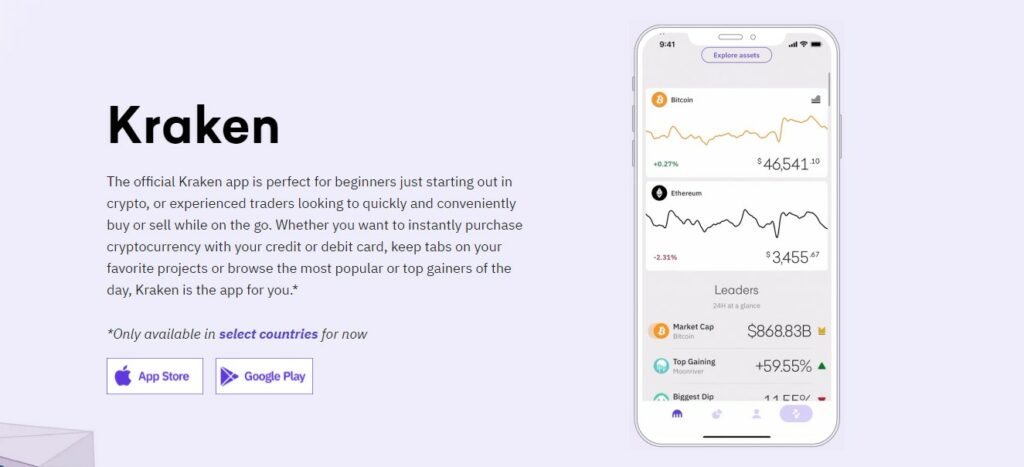 Mobile App: Kraken Buy Bitcoin & Crypto
Most crypto traders want to be able to manage and grow their portfolio of digital currencies on their mobile devices and this is why all of the top crypto exchanges have highly developed mobile apps. The Kraken app is called Kraken Buy Bitcoin & Crypto. It's available for both Android and iOS smartphones and offers users access to all of the key features of the browser version of the Kraken platform. You can monitor market charts, place orders, exchange and sell crypto in a matter of minutes. The more advanced app for experienced traders is called Kraken Pro.
How Secure Is Kraken?
Kraken is the undisputed market leader when it comes to platform security. Not a single security breach has happened on Kraken since its launch and the platform uses robust security measures to ensure the safety of its users.
Most of the funds users trade on the platform are kept offline. Kraken keeps 95% of all funds in the company cold storage devices, out of reach from any cyber attackers. The remaining 5% of funds are kept online in order to provide platform liquidity for Kraken users. The cold storage devices in which most of the assets are kept are under constant video surveillance and protected by security guards. Also, all of the data you provide when registering a platform account is kept in encrypted data storage. Neither your cryptos nor private information can get hacked by malicious third parties.
As far as user account security goes, Kraken has implemented 2FA (two-factor authentication) and you need to manually approve each withdrawal transaction through email confirmation.
A Few Final Words…
Kraken, the most secure crypto exchange on the market, offers some of the best services in the industry. Depending on whether you're a beginner, intermediate or pro trader, Kraken offers various trading platforms and interfaces, with loads of trading features that can help you implement various trading strategies.
The platform fees are moderate, transactions are fast and you have multiple popular payment methods at your disposal for funding your account. The crypto selection isn't very large, but the 50 crypto coins and tokens available on Kraken represent the best that the crypto market has to offer. Finally, the multiple types of user accounts are verified rather quickly, in a matter of minutes, except for the Pro account that takes several days. If you're looking for a quick sign up and verification process, Kraken excels in this field as well.