Different cryptocurrency exchanges like Bittrex, Coinbase, Binance, Kraken, or Bitstamp have different advantages and disadvantages. Some have lower prices whereas others boast high liquidity and several trading pairs. While it is important to pick a reputable crypto exchange when you start trading digital assets, you don't have to stay with that specific exchange forever. Once you discover how a crypto exchange works and learn the upsides and downsides that come with their services, you may wish to switch over to a different exchange, or even open accounts in several other crypto exchanges to diversify your options. 
We prepared this guide to explain how you can transfer your digital assets from Coinbase to Bittrex, a crypto exchange that offers some advantages that Coinbase lacks. Let's explore why you may want to transfer your funds from Coinbase to Bittrex and how you can manage to do so.
Coinbase vs Bittrex
Coinbase is a popular and well-regarded exchange with more than 60 million verified customers around the globe. It's one of the most preferred exchanges – especially for newcomer traders – thanks to its good reputation and simple interface. However, it's not the only great exchange that is available to crypto traders. There are several other cryptocurrency exchanges that offer services Coinbase doesn't have or that have better prices, such as Bittrex.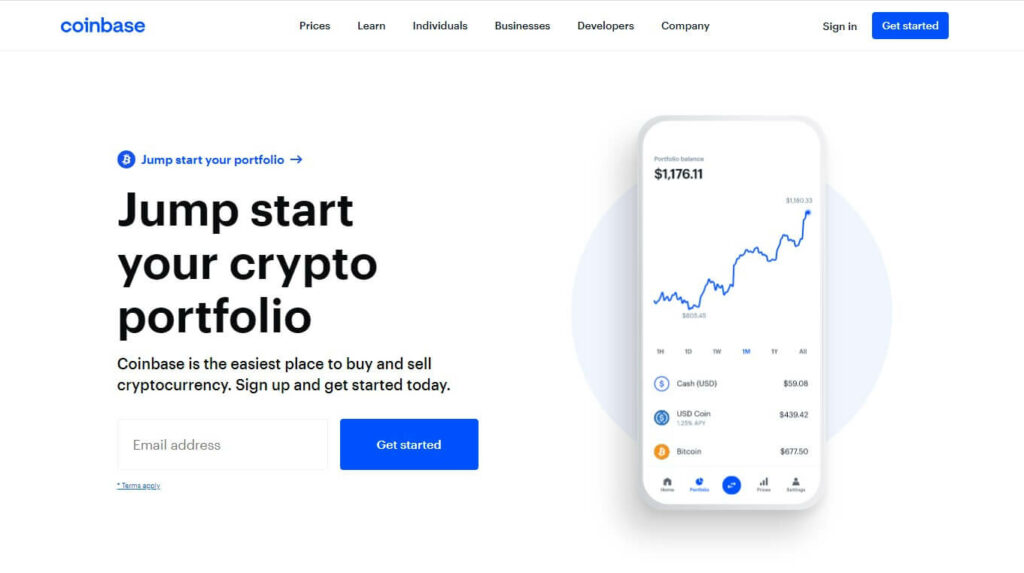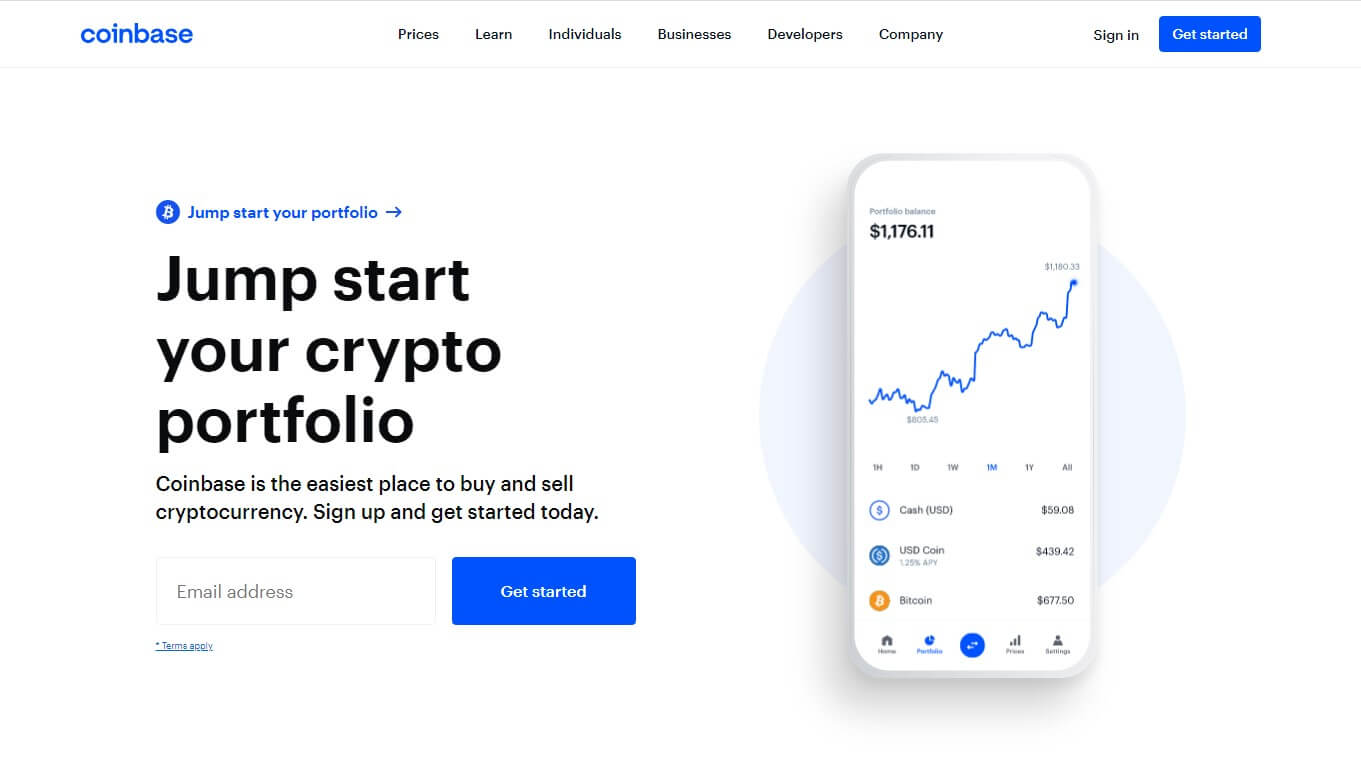 Coinbase and Bittrex are both great exchanges. However, each has its unique strengths and it might be hard to choose between the two. Let's have a quick look at what each exchange offers when it comes to important topics such as liquidity volume and trade fees.
Bitcoin and Other Supported Cryptocurrencies
The number of cryptocurrencies available on the exchanges is the number one difference between these two exchanges. You can buy Bitcoin with fiat currency on both crypto trading platforms but, when it comes to altcoins, there is a clear discrepancy between what each crypto exchange offers.
Coinbase lists a limited number of cryptocurrencies on its order book. There are around 50 digital currencies offered on the trading platform, including major digital assets such as BTC, LTC, ETH, and BCH. The number of altcoins this exchange offers can be enough for a newcomer who wants to dabble in altcoin trading but it doesn't compare to Bittrex, where users can trade 200 different altcoins. Bittrex also offers 400 trading pairs, placing it a step above Coinbase when it comes to the diversity of crypto assets offered.
Trading Fees
Coinbase usually has higher transaction fees compared to other crypto exchanges but that can be fixed by switching to Coinbase Pro. Coinbase Pro is free to use for all Coinbase users and uses a maker-taker fee structure that takes your monthly trading volume into calculations. Maker and taker fees start around 0.50% for each purchase but vary depending on the amount you are purchasing.
Bittrex also uses a maker-taker fee model but charges a 0.75% transaction fee for purchases under 5,000 USD. This is a pretty good rate compared to Coinbase but it isn't as good as Coinbase Pro. Overall, Coinbase users can benefit from smaller trade fees if they switch to using Coinbase Pro and/or Bittrex.
Liquidity and Volume
The Coinbase exchange takes this round, as it has a much higher trading volume and liquidity compared to Bittrex. Coinbase trading volume is measured in billions whereas Bittrex is in millions.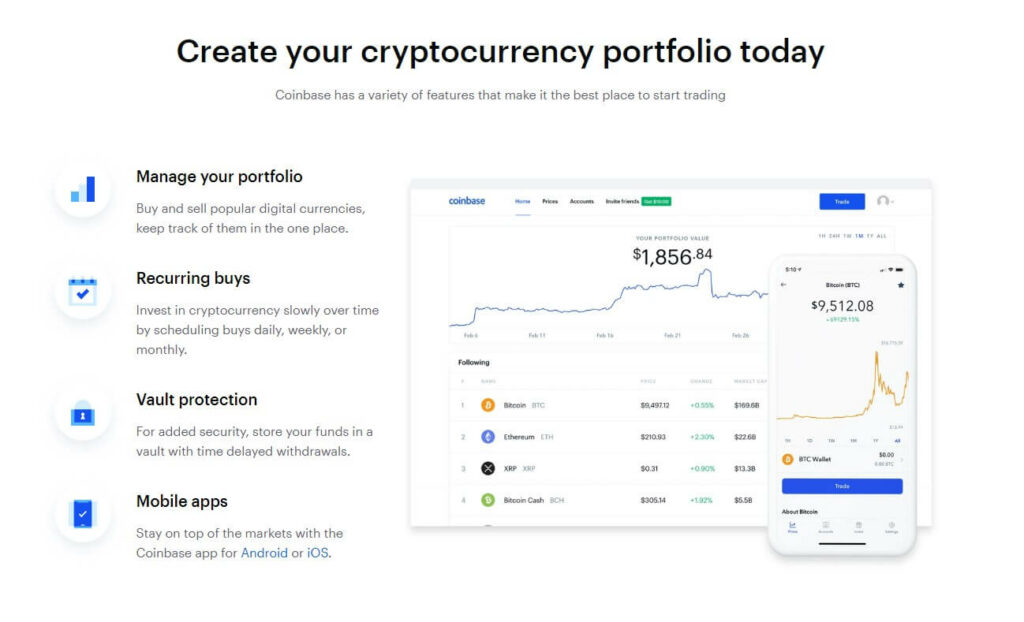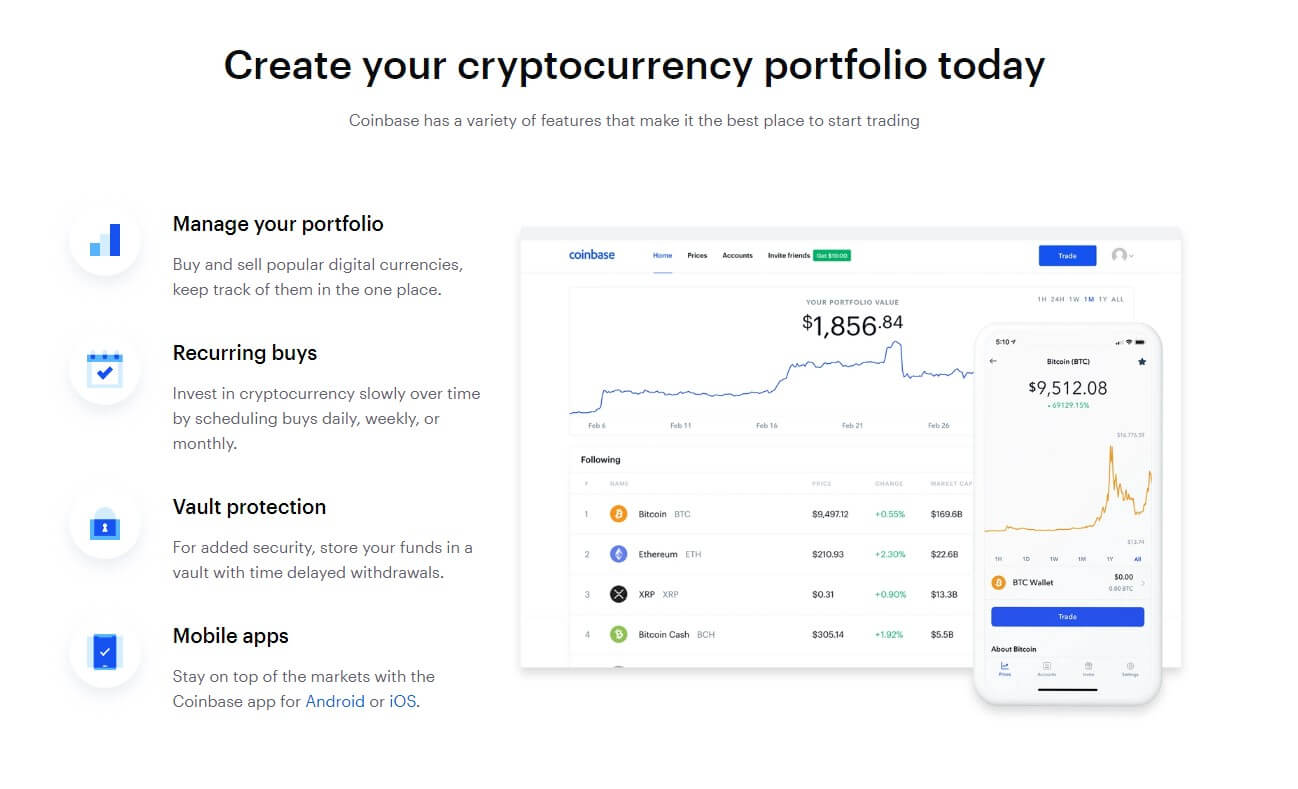 Leverage Trading
Bittrex has a leveraged trading product that offers 3x leverage in three different markets. Customers can borrow from the exchange to open long and short positions on crypto pairs. This is a feature Coinbase no longer supports due to company regulations.
Security
Bittrex and Coinbase both have great security. Both platforms use two-factor authentication for each log-in and utilize cold wallets to store the digital currencies in their trust. Coinbase also has an insurance plan against platform failures and hacking attempts, covering up to $250,000.
How to Send Cryptocurrency From Coinbase to Bittrex
Moving your cryptocurrency from one wallet to another can be nerve-wracking, especially if it's your first time doing so. It's a good idea to diversify your portfolio by opening accounts in different exchanges but you must always use supreme caution when making a transaction between your wallets, as a wrong step can lead to a loss of your funds.
First of all, you need to sign up for both services and verify both of your accounts in order to send funds from Coinbase to Bittrex. You should always enable two-factor authentication when you are using crypto exchanges.

Another thing you need to pay attention to is which cryptocurrency you want to send from one wallet to the other. You can't send BTC to a Litecoin wallet! If you mistakenly send Bitcoin to an Ethereum or Bitcoin Cash wallet address, your funds will disappear into the blockchain void.
Paying attention to the wallet address is of utmost importance when you are transferring your digital assets but you don't have to be paranoid about it. Just make it a habit to always check the wallet addresses twice before making transactions. As long as you copy-paste the right addresses, you won't have any trouble with sending bitcoin or any other digital currency to another wallet.
How to Transfer Bitcoin from Coinbase to Bittrex
Here is a step-by-step explanation of how you can transfer a specific cryptocurrency (in this case, Bitcoin) from your Coinbase wallet to your Bittrex wallet.
First, let's make sure you have a Bitcoin wallet address that is connected to your Bittrex account.
How to Generate a Bittrex Bitcoin Address
Log into your Bittrex account.
You will see the Holdings tab in the upper left corner of the page. Click it.
You will see all your cryptocurrency balances here. If you don't have a Bitcoin wallet connected to your Bittrex account yet, click Show Zero Balances. You can also type BTC to filter out results.
On the BTC row, click the green Deposit icon.
If you don't have a BTC wallet on the exchange yet, you will see a pop-up that allows you to generate a new Bitcoin address for your Bittrex wallet.
You may want to read Deposit Recovery Policy.
Once you click Generate, you will get a Bitcoin wallet address for your Bittrex account.
Copy and paste the wallet address in a new document.
How to Transfer From Coinbase to Bittrex
Now that you have a Bitcoin address on the Bittrex exchange, you can head over to Coinbase to begin transferring your funds. Again, make sure you use this address for Bitcoin transactions only.
Log into your Coinbase account.
On the Home page, select Bitcoin.
Select the Wallet tab and click on Send.
Copy and paste the Bitcoin wallet address you generated in step 7.
Double-check that the address you copy-pasted matches your Bittrex Bitcoin wallet address. If you send your Bitcoin to another address, you will not be able to get it back. If this is your first time sending BTC to another address, you might want to send a small amount to test the address first. A test transaction will cost you more time and money, but it might be reassuring, especially if this is your first time.
Enter the amount you wish to send.
You will be asked to select a network fee. If you select a higher network fee, your transaction will be processed faster.
Carefully review your transaction details.
Click Continue. You will be asked to review transaction details and complete an SMS verification.
Once you click confirm, your transaction will begin.
Head over to Bittrex and click the Holdings tab. You will see your transaction under the Deposits tab as Pending Deposits.
How Long Does It Take to Transfer Bitcoin From Coinbase to Bittrex
Once you successfully complete a transaction, you have to wait a certain amount of time until your transaction is confirmed. Your transaction will be completed once it's added to the blockchain of the cryptocurrency you are using. So, if you're sending bitcoins, you have to wait until Bitcoin miners validate a block that includes your transaction. Bitcoin miners often choose transactions with the highest network fees since they make more profit from these transactions. That is why paying more in network fees results in faster transactions.
Transaction time mostly depends on the blockchain network traffic. Crypto exchanges don't control blockchains and they can't speed up the transaction time. Once your transaction receives the necessary number of confirmations on the blockchain, the exchange will credit your transaction to your account.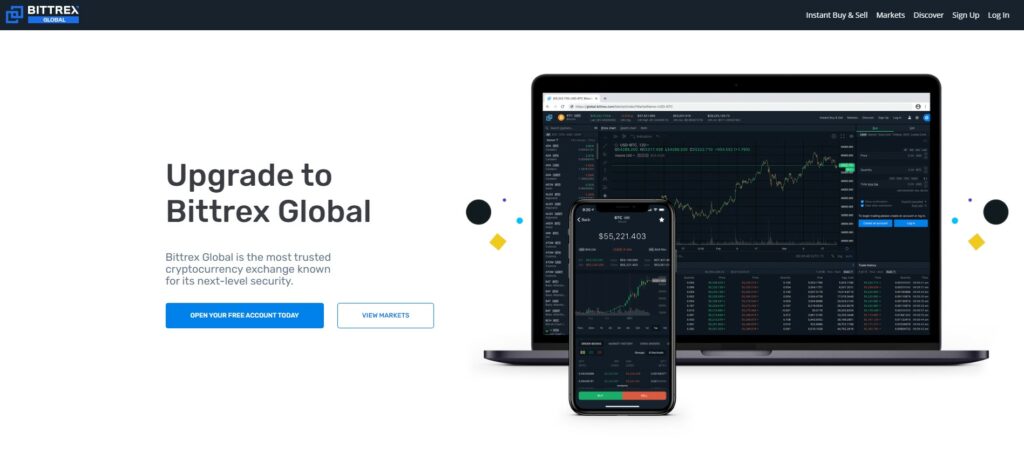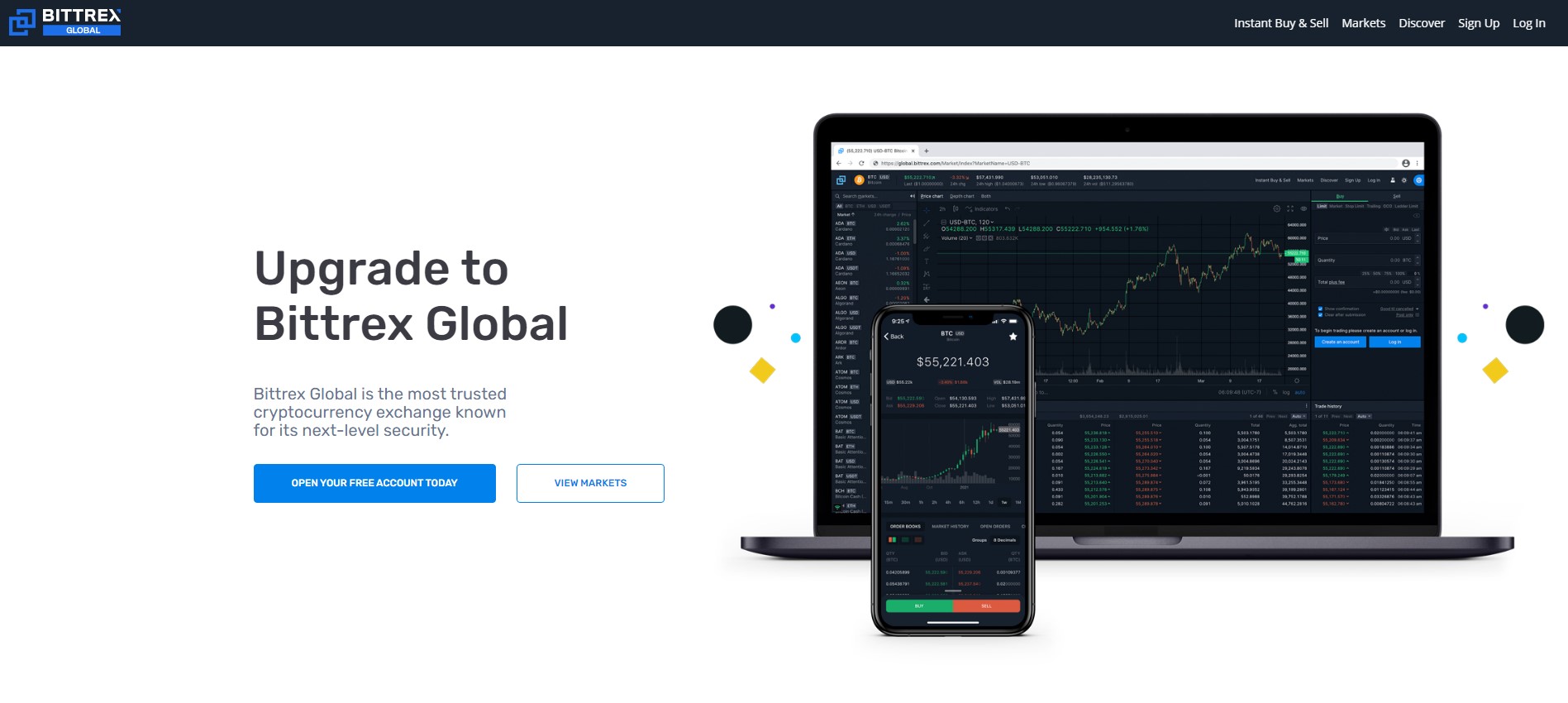 Each crypto exchange has a different requirement regarding how many confirmations on the blockchain are needed before the funds appear on the exchange. You can see how many confirmations Bittrex requires for a specific crypto asset on this API point.
You can also check how many confirmations your transaction received via a blockchain explorer. For Bitcoin, you can enter your transaction on a blockchain explorer to see if your transaction has been confirmed. If you're sending a different cryptocurrency, find a block explorer for that specific crypto asset and use your transaction ID for confirmation.
Theoretically, your Bitcoin transaction can be completed in about 10 minutes, as it takes 10 minutes on average to mine a Bitcoin block. However, the Bitcoin network is often quite busy so it can take a few hours and/or a few days to complete your transaction. Even if you selected a higher network fee, it might take hours for your deposit to appear on Bittrex.
A Few Words Before You Go…
Sending cryptocurrency from your Coinbase wallet to your Bittrex wallet is fairly easy but it's important to make sure you are sending your cryptocurrency to the right address. The transfer time depends on the blockchain network traffic of the cryptocurrency of your choice. Bitcoin transfers can be slower compared to other crypto transactions due to high network traffic and may take anywhere from a few hours to a few days to arrive, depending on how much you paid in network fees. You can use a block explorer to check how many confirmations your transaction received on the blockchain, using the transaction ID provided to you by the crypto exchange you are transferring your funds from.