How To Buy Cardano in Australia 2023
Cardano is a proof-of-stake blockchain platform launched in 2017 that was built to facilitate decentralized applications and smart contracts. It was created to enhance Ethereum's features and with its own cryptocurrency, ADA, it may facilitate peer-to-peer transactions. The Cardano blockchain incorporates cutting-edge technologies to create decentralized applications, systems, and communities with unsurpassed safety and long-term sustainability.
If we got you intrigued about Cardano and you are ready to buy Cardano, we are happy to inform you that purchasing Cardano (ADA) is now easier than ever.
We've evaluated and conducted considerable research on various methods for buying Cardano in Australia. In general, you can purchase Cardano with a bank account, debit/credit cards, cash, Bitcoin ATMs, etc. 
Here's everything you need to know about buying Cardano in Australia, whether you're a beginner seeking to buy your first digital asset or an experienced trader looking to diversify your portfolio.
Cardano was developed by a team lead by Charles Hoskinson with the goal of creating a more environmentally sustainable and accessible blockchain network by making it less dependable on cryptocurrency miners, which spend a significant amount of energy. The creation of Cardano began in 2015, however, the project wasn't operational until 2017. 

The Cardano Foundation, located in Zug, Switzerland, oversees and supervises the project's progress. It is also the biggest crypto to adopt a proof-of-stake blockchain, which is regarded as a more eco-friendly alternative to proof-of-work systems.
How to Pay for Your Cardano
Buying Cardano Through Your Bank Account
To buy Cardano using your bank account, and start crypto trading you must first register an account on a crypto exchange that supports the Cardano ADA token. Opening an account on a crypto exchange is a straightforward process, you just need to make sure to prepare your personal information before you begin. 
You'll need to provide the following information when you first open your account: your full name, home address, email account, phone number, some type of payment method to fund the account, and a copy of your ID. Before signing up, make sure that your exchange of choice allows you to buy and sell ADA.
Also, while signing up with the exchange, make sure to select two-factor authentication (2FA). This will improve your account's security and protect it from hackers. Your account will be set up after you provide the essential information, and you will receive an email notification.
eToro is one of the best cryptocurrency exchanges to buy Cardano in Australia. The exchange is well recognized for its innovative "CopyTrader" software. This feature allows you to pick a trader from eToro's experienced trading community and click the "copy" button to instantaneously imitate this trader's future actions. This option is useful for beginner users that aren't yet confident enough in their abilities to depend on their own research.
In addition to CopyTrader, eToro provides a simple and user-friendly interface for newcomers, low fees, as well as accessibility to the 15 most famous cryptocurrencies like Bitcoin (BTC), Ripple (XRP), Dogecoin, Bitcoin Cash (BCH), and Ethereum (ETH) among the others.
Buying Cardano With a Credit Card or Debit Card
You can make an instant Cardano purchase with a credit or debit card. People want to be able to pay with cards wherever they go, and cryptos are no exception. To accommodate traders' demands for a fast trade, more and more cryptocurrency exchanges are diversifying their purchase methods. 

Swyftx is one of the best cryptocurrency exchanges for cryptocurrency trading and Cardano card purchases in Australia. Swyftx allows you to fund your account with Australian dollars (AUD) using a debit or credit card. You can buy Cardano (ADA) right away after your funds have cleared. Swyftx also accepts a variety of alternative payment options, including bank transfers, POLi, and PayID.
The fact that the exchange is Australian-owned makes it more convenient as it functions according to local regulations. Plus, it provides excellent customer support, allowing you to talk to a real person instead of relying on chatbots or skimming through internet forums if you need help.
Peer-to-peer platforms are exactly what they sound like: platforms where users may trade cryptos (such as ADA) with one another without the need for a third-party intermediary like an exchange platform. You can find a seller who is selling Cardano at a good price and work out a deal. This is one of the riskiest ways to purchase Cardano, and users should be on the lookout for scammers just like they would on any other open market.
Unfortunately, PayPal is not accepted as a deposit option by any of the leading Australian cryptocurrency exchanges, but there is the option of using PayPal on eToro Australia. 
You will not actually purchase ADA on eToro, but would rather be trading a contract for difference (CFD). CFDs are especially helpful since they allow you to go short (if you suspect the value of the cryptocurrency will drop) and make money, which is not possible on conventional crypto exchanges.
Nevertheless, most cryptocurrency exchanges do not support PayPal, therefore, we would recommend finding another payment option if possible.
Buy Cardano With Another Crypto
If you already have another crypto in your wallet, such as Bitcoin (BTC) or Ethereum (ETH), this is the best option. Because almost all platforms provide Cardano pairs with the top cryptocurrencies, it will be convenient to purchase Cardano with BTC or ETH.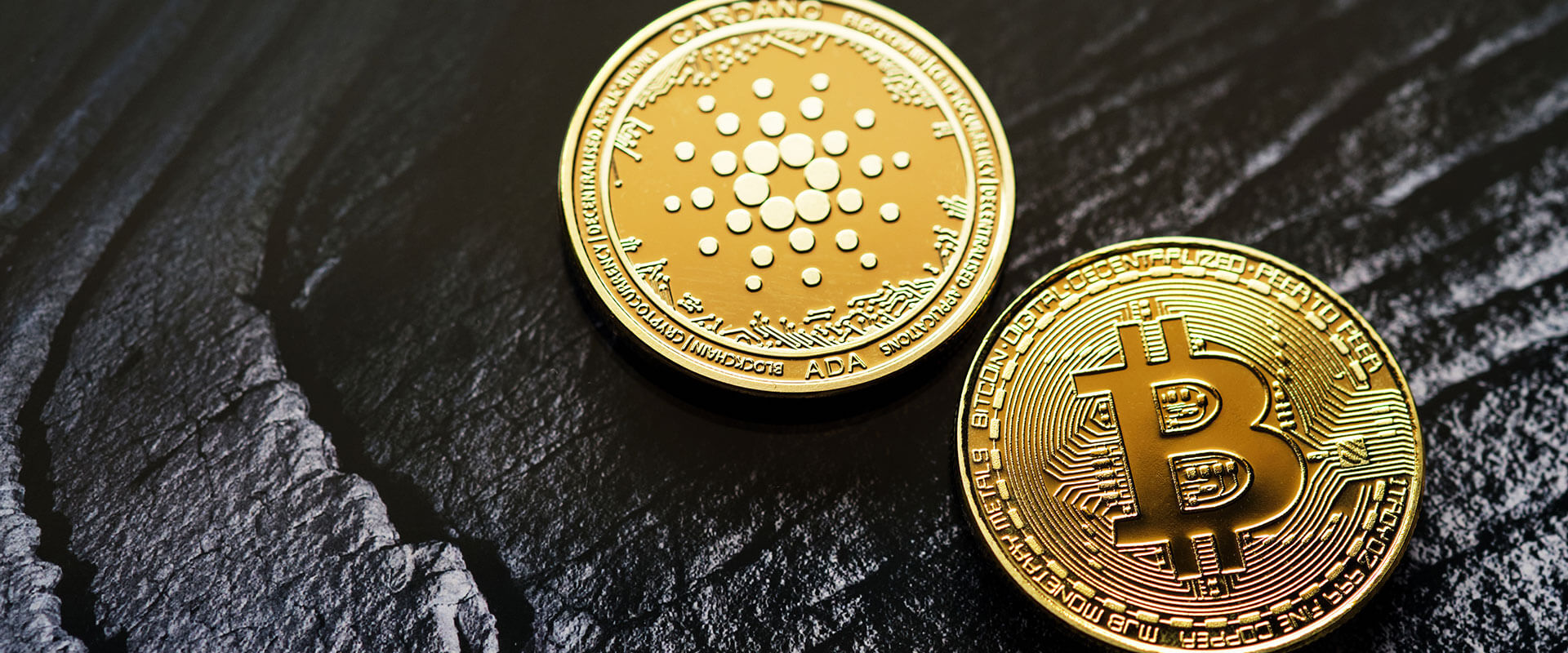 If you are new to cryptocurrency, the simplest solution is to purchase Cardano with a fiat currency (AUD). However, your options for a cryptocurrency exchange will be restricted because some of the exchanges do not allow direct deposits in fiat currency. If you find one that supports fiat currency deposits, you can sign up on the exchange and make your purchase.
If you want to keep your ADA safe, you should put it in a wallet. Daedalus, Cardano's specialized wallet is a safe multi-function desktop wallet that you can also export to a paper wallet for additional safety. It currently supports only ADA, however, it will eventually support many other cryptocurrencies, too. Daedalus is now available for all major operating systems, such as Windows, Linux, and macOS.
There are many benefits to storing your Cardano on Daedalus. Customers can stake their ADA coins on the app and earn some extra tokens over time as a reward. Staking is a realistic option for digital currency investors who want to make some passive income, though it is not without risks.
The most compelling reason to keep your Cardano tokens in a non-custodial wallet is the additional protection it provides. You have full control over your assets and their protection. Wallets like Daedalus use a multi-tiered security mechanism that employs several passwords as well as a sophisticated hack-prevention system.
For greater safety when using Daedalus, you might want to combine it with a hardware wallet that holds your private keys safe on a hardware device.
Frequently Asked Questions
Is purchasing ADA in Australia safe?
Purchasing, selling, and trading ADA or any other crypto in Australia is secure as long as you use a trustworthy cryptocurrency exchange. The leading Australian exchanges offer multi-layered security and are AUSTRAC-registered, allowing you to purchase with confidence.
What is the best cryptocurrency exchange to buy ADA from?
Swyftx is one of the best platforms for anyone who wants to trade Cardano in Australia. The trading platform offers 24/7 customer support, great market rates thanks to its high liquidity, and it boasts as much as 50% lower spreads and fees than its competitors. 
CoinSpot is another exchange that is particularly suitable for new users as it guides beginners through the process of purchasing ADA and other crypto assets with AUD, making it one of the simplest and most convenient ways to acquire ADA in Australia.
A Few Words Before You Go…
If you're looking for the available methods to purchase Cardano in Australia, we hope that you found this guide helpful. However, before making your decision, make sure to perform your own research on the cryptocurrency provider. Purchasing Cardano is risk-free as long as you use trustworthy crypto exchange. Look for Australian exchanges that offer multi-layered security and are AUSTRAC-registered, allowing you to purchase with confidence.
This page was last updated on August 23, 2022