The crypto market's astronomic rise took everyone by complete surprise. Yes, there were optimists who were hoping that digital coins and assets would take over the economy one day, but no one foresaw the pace at which the crypto industry bloomed into becoming a worthy candidate for the de facto global economy model in less than a decade.
The incredible fast-paced expanse gave way to a lot of innovations, tools, and protocols that were previously either unheard of or unthought of. However, the industry faced a great deal of mistrust. The days of mining Bitcoin with nothing more than a laptop now seem almost unfathomable. For a moment there, it seemed like no one knew what they were really doing. New features and platforms were going under before they were even launched. The crypto industry was the wild west of sorts. Once someone screamed Gold!, it had everyone digging.
Now that the dust has settled and things are slowly falling into place, the small town of Crypto has grown and become a bit more organized. However, in true outlaw fashion, we can't keep thinking that there might be an even better way to mine. Introducing Groestlcoin.
What Is Groestlcoin (GRS)?
Groestlcoin was brought to the public attention back in 2014, when it was presented as an evolutionary step building on the Bitcoin (BTC), Ethereum (ETH), and Litecoin (LTC) blockchain networks. Groestlcoin.org relies on peer-to-peer (P2P) protocols in order to provide its clientele with significantly lower fees. By employing a completely new mining protocol, Grøstl-512, the platform segregated itself from ASIC (application-specific integrated circuit) miners by employing SegWit (Segregated Witness) technology that alters Bitcoin's blocks in order to prevent accidental Bitcoin transactions.


With ASIC out of the way, in order to engage in Groestlcoin mining operations, traders have to revert either to CPU (central processing unit), cloud mining, or GPU (graphics processing unit). Well, CPU mining is only listed because it is within the realms of possibility, but as the crypto industry stands now, it's a highly profitable venture to undertake.
GPU stands as the gold standard in crypto mining, and it's the best way to go about mining Groestlcoin as well. In order to see any kind of profit without building a spaceship of a mining rig, traders have to take part in mining pools. Mining pools are made up of protocols that spread out a load of an asset's hash rate across multiple miners who share the rewards among themselves.
Grostlecoin GPU Mining
The bigger the mining rig a Groestlcoin miner has, the more benefits they will be able to reap. Experienced crypto miners usually invest in a stack of GPU processors before undertaking a mining gig. The catch is that not all GPU mining processors are created equal, so miners have to build their rigs with performance and compatibility in mind. Naturally, everyone is aiming for higher hash rates at lower power exertion. However, things aren't always that cut and dry. Let's take a closer look.
Nvidia Mining
Nvidia is one of the most popular mining processor choices for a reason. The platform provides miners with a superb infrastructure on the software and development side of things and is fully compatible with CCminer. The best thing about CCminer is that it doesn't administer Dev fees. Miners are able to take advantage of its offer through Windows, as well as Linux operating systems.


Once CCminer software is downloaded and installed on the mining device, users should proceed by creating a batch file that should look something like this:
ccminer-x64.exe -a algorithm -o stratum+tcp://mining_pool:port -u login_id.worker_name -p x
They should erase the "algorithm" lettering from this code and add the name of their employed algorithm instead. Groestlcoin will want to fill this out with "groestl". The "mining_pool" lettering should be replaced by their default mining pool from which they will be performing the tasks. And finally, the "login_id" and "Worker_name" should be replaced with the website through which they are registered as a miner and their account ID username.
AMD Mining
Another popular choice for Groestlcoin mining is employing AMD processors. Much like the Nvidia GPU miners, AMD Miners have a wide array of processor and processing protocols to choose from SgMiner seems to be the go-to protocol that isn't too complicated to operate and doesn't come with a developer fee.
When AMD mining, a scenario that miners might come across is a deficiency in virtual memory. So it's a good rule of thumb to allocate a great deal of it to the mining operation. Miners are able to check their virtual memory by navigating to the preferences or performance sections and allocating more GB of RAM to their mining operation.
The batch file should look something like this:
setx GPU_FORCE_64BIT_PTR 1
setx GPU_MAX_HEAP_SIZE 100
setx GPU_USE_SYNC_OBJECTS 1
setx GPU_MAX_ALLOC_PERCENT 100
setx GPU_SINGLE_ALLOC_PERCENT 100
Groestlcoin Cloud Mining
One thing is for sure; there won't be a cloud miner deficit any time soon. Miners literally have hundreds of cloud mining services to go through. Let's dissect a few.
IQMining
IQMining is one of the most popular and in-demand mining service providers in the crypto industry. The platform has been around since 2016 and features a solid and robust infrastructure that is constantly evolving and improving. The platform's reverses are scattered all around the globe, most notably Iceland, Georgia, Algeria, Canada, Russia, and China.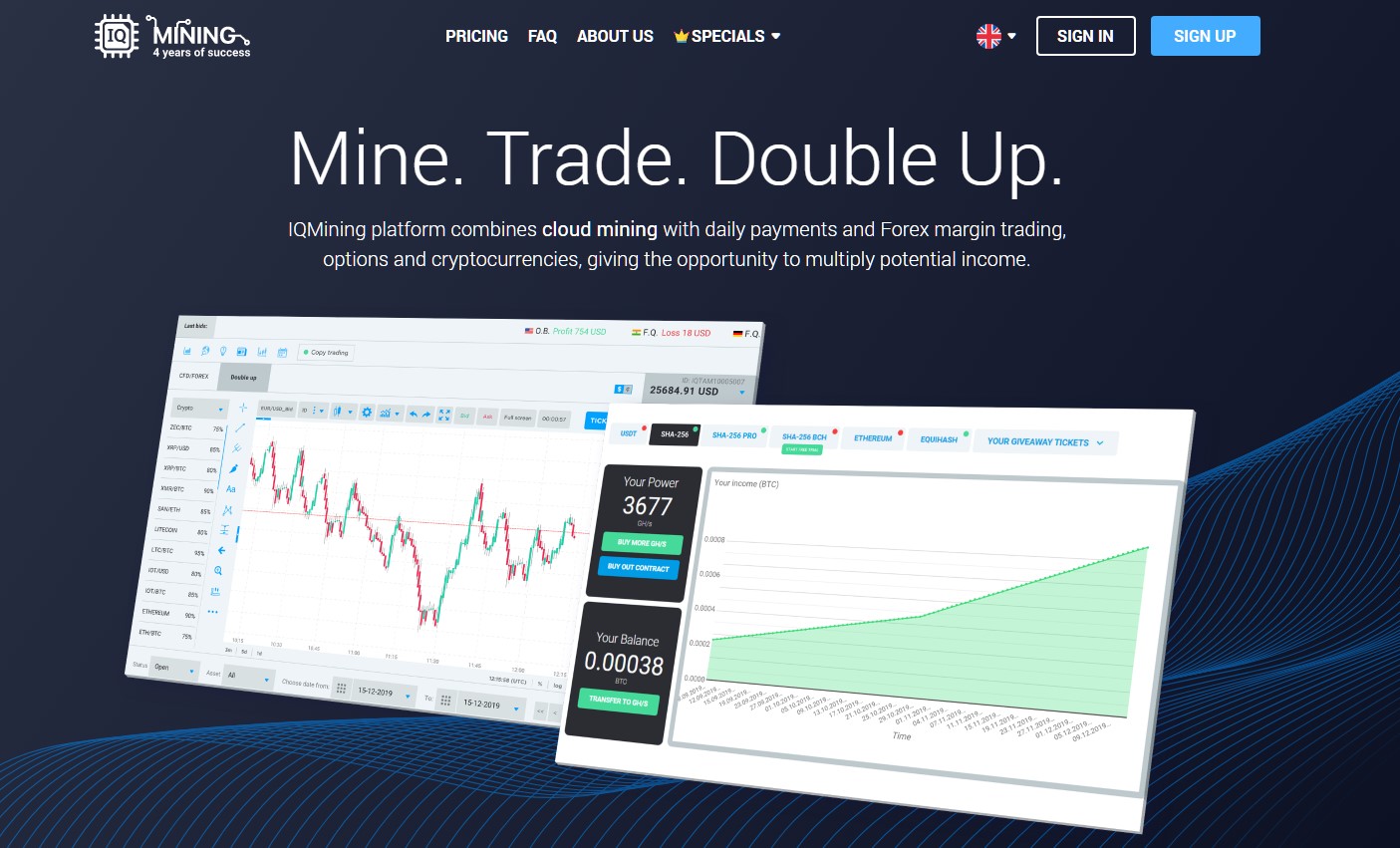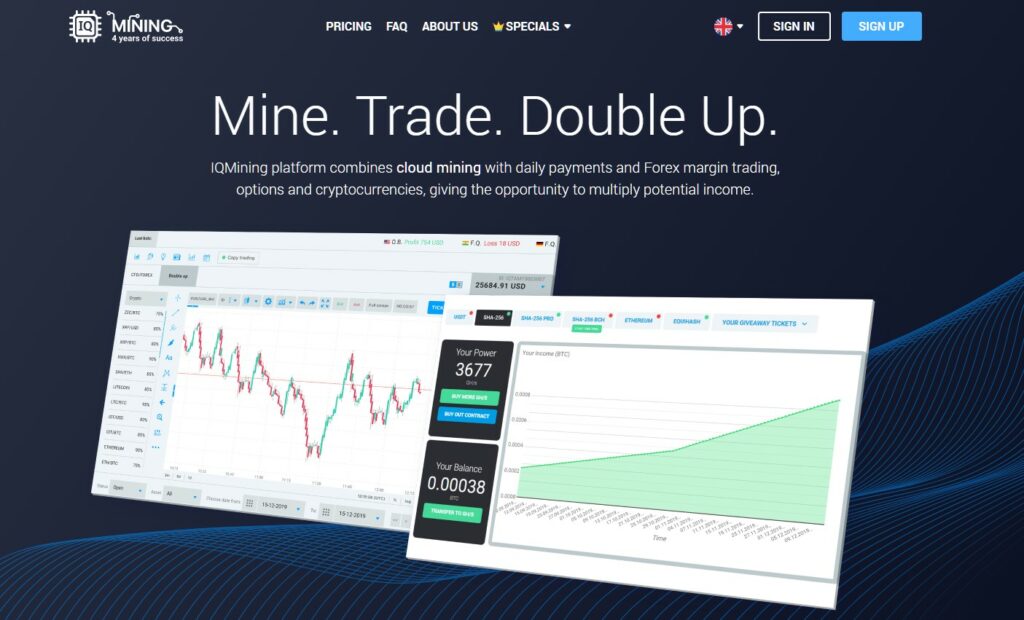 Miners are able to take advantage of every one of the four tiers that go up a set in regard to the GH/s point. IQMining does administer a $0.001 per 10 GH/s fee on its users. That being said, the platform makes it possible for miners to make daily withdrawals, so there is no waiting for funds to accumulate or stacking up funds in order to achieve a bare minimum.
CryptoStar
CryptoStar is another excellent choice for crypto miners who are looking for a trustworthy and stable platform for their mining operations. The mining service has been running since 2018 and comes with a lot of competing offerings. Miners at CryptoStar have to make do with a minimum hash rate of 20 GH/s. But that's it. Everything and anything that goes beyond that is in the hands of the miner.
Users are able to calculate their fees based on their earnings by navigating to the platform's fee calculator, where they'll be able to get the exact numbers on earnings and spendings across a short or extended period of time. The platform comes with a non-negotiable 1% maintenance fee that's deducted from the user's mining totals.
A Few Words Before You Go…
Whether the ASIC-resistant Groestlcoin is a platform that can rival the biggest players in the game is yet to be seen. One thing is for sure; the company is constantly putting their best foot forward and banking on innovation in order to get any advantage that it can come across. The unique proof-of-work Groestl algorithm provides a lightning network that segregates hash power where it is most needed. Potential GRS cryptocurrency miners are able to download the Groestlcoin CPU Miner by heading over to github.com.