There are lots of popular options for the safe offline storage of Ethereum (ETH). But because there are so many storage solutions, choosing the right cryptocurrency wallet feels like a daunting task, especially if you're a newbie in the world of cryptocurrency trading.
This article analyzes both the safest and most popular types of Ethereum wallets in order to provide you with a greater array of ETH storing options.
What Is the Safest Way to Store Ethereum (ETH) Offline?
Finding safe storage for digital assets is the number one concern of every cryptocurrency holder – be it an accomplished trader or a novice. When it comes to storing Ethereum (ETH) or ETH-20 offline, there are several convenient methods. But first, let's take a look at some general factors that affect the way a crypto wallet works.
Cold Storage Wallets vs. Hot Storage Wallets
Similar to a bank account, a cryptocurrency wallet facilitates the storage and transfer of crypto coins. This special wallet secures both your public and private keys, thus enabling you to make cryptocurrency transactions and exchanges. In general, crypto wallets are divided into two main broadly defined types: cold storage wallets and hot storage wallets. 
What is a Cold Wallet?
Digital wallets that allow the offline storing of cryptocurrencies are labeled cold wallets. Since these wallets provide only transactional information and are not connected to the internet, they are considered to be one of the safest storage options for your crypto assets. However, cold wallets are more prone to physical damage, unlike hot wallets.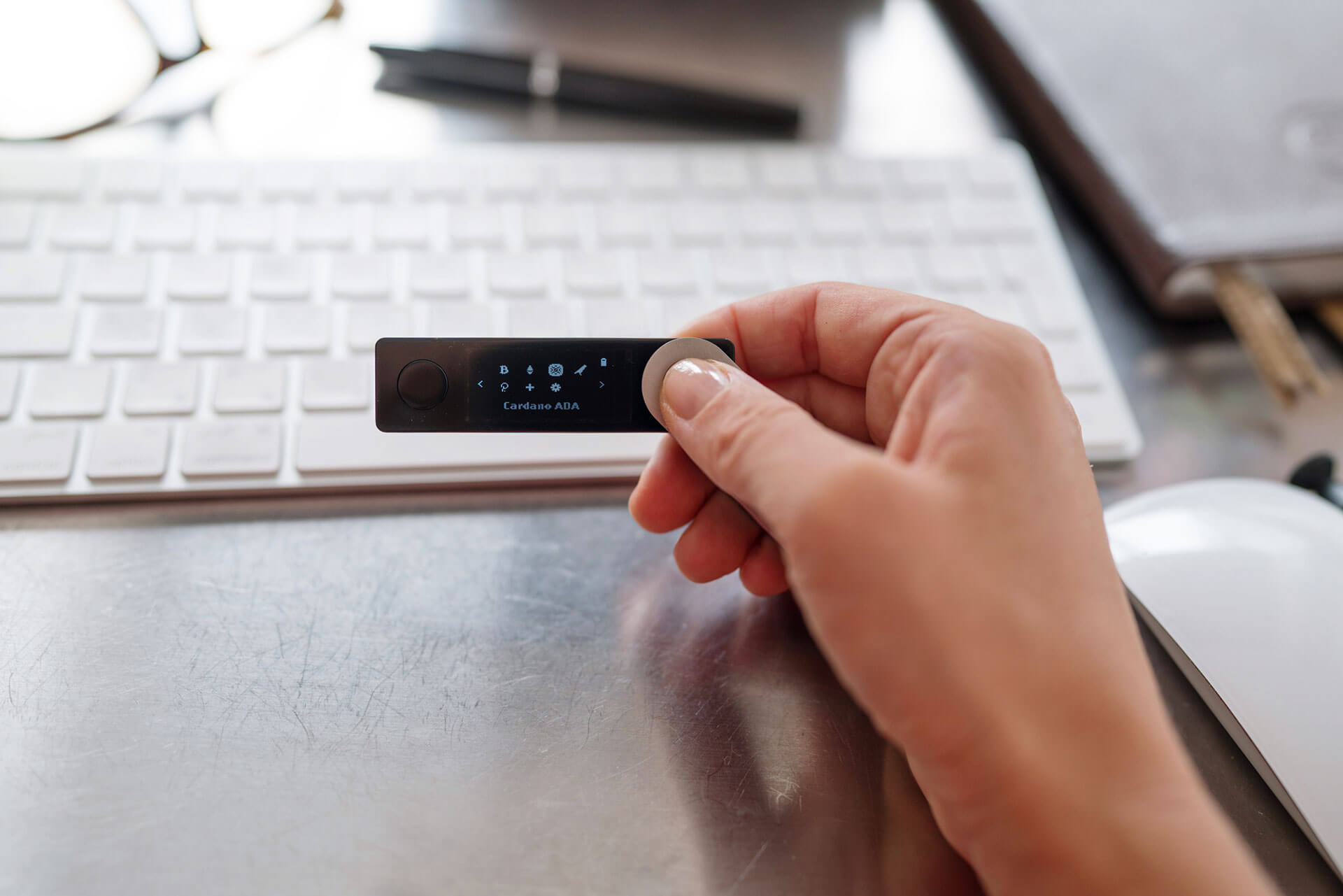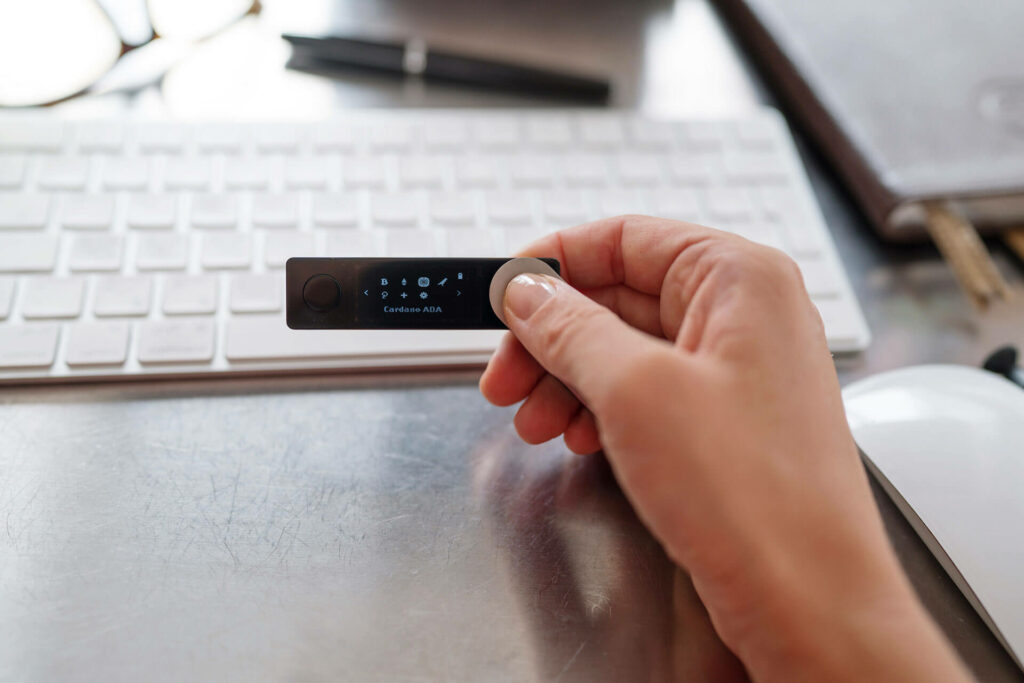 What is a Hot Wallet?
Digital wallets that offer online storage for your coins are referred to as hot wallets (also web wallets or online wallets). These types of digital wallets allow the user to transfer, purchase, or sell crypto assets to any other party involved in the transaction.
Their connection to the internet makes transactions faster, and you can trade crypto in and out of your hot wallet from anywhere in the world. Also, hot wallets offer easier and more convenient access to your stored crypto assets. On the downside, they are more susceptible to both hacking and physical damage.
Types of Wallets You Can Use for the Safe Storage of Ethereum (ETH)
Digital wallets basically represent the integration of an encrypted string of alphanumeric data and a public address of the digital money. The main differences between the different types of crypto wallets are first, how they store your cryptocurrencies, and second, where you store your wallets. You can use any sort of wallet to control your stored digital assets as long as you have a private key and public Ethereum address of the assets associated with it. 
Desktop Wallets
Desktop wallets come in the form of a software program that can be easily downloaded and installed on your computer. They are designed to work with almost all operative systems.
This type of crypto wallet is an excellent offline storage solution that ensures the security of the user's private key. Namely, after you install it on your PC, the desktop wallet will store the private key on the hard drive of that physical device.
However, since computers are not continuously offline, there's a risk of your device being hacked, which could easily lead to compromising the security of your digital wallet and the contained crypto assets.
Hardware Wallets
Hardware wallets represent physical devices (such as computers or mobile phones) where cryptocurrency traders can store their digital assets. These offline crypto wallets often resemble small USB gadgets that implement 2FA (2-factor authentication) for improved safety.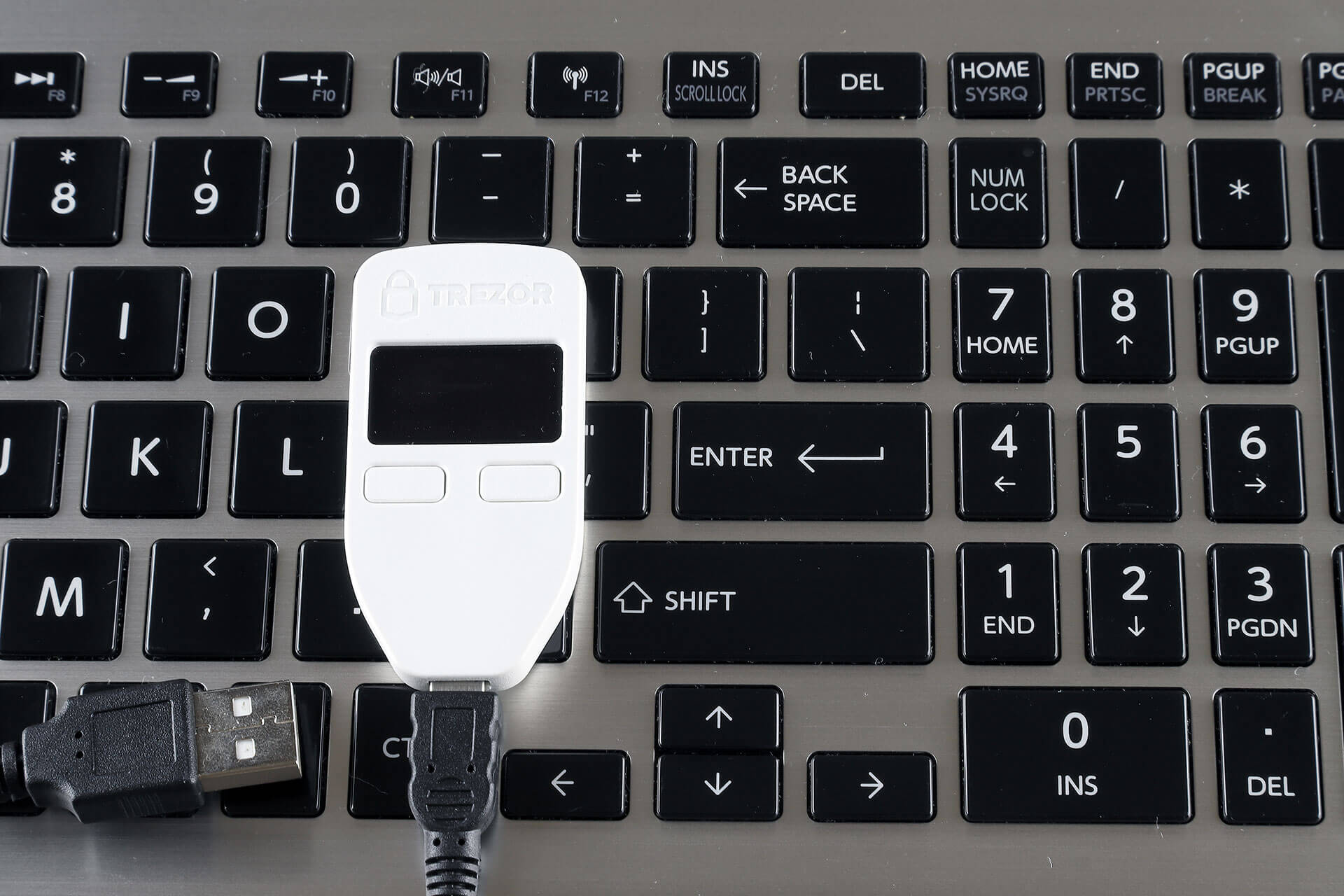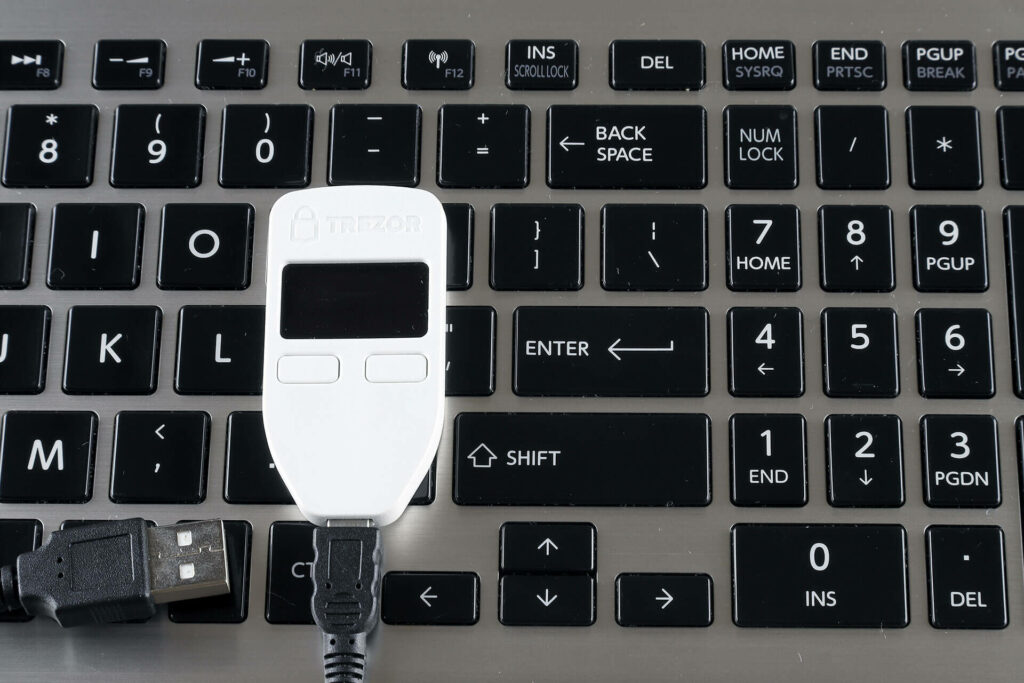 As these units have a simple design, they're unable to support complex apps or connect to the internet. By keeping the private key offline, hardware wallets provide a 'cold storage' of the digital signature that protects the stored crypto assets. Also, they offer great security since they are not exposed to cyber attacks.
How to Set Up a Hardware Wallet
Setting up your hardware wallet is a relatively easy thing to do. Note down the seed phrase, since if you lose your private key, you will lose access to your valuables. As crypto coins do not actually exist in physical form, they are directly associated with the private key to your hardware wallet. If an unauthorized person obtains your seed phrase, they'll have access to your hardware wallet and the crypto assets stored therein.
After connecting your hardware wallet to a computer or mobile device, the wallet will process the transaction information directly to the blockchain network. The main idea behind these crypto wallets is to avoid excess data transfer between the physical device (computer) and the wallet.
Paper Wallets
A paper wallet is another offline cold storage method that ensures safety. A paper crypto wallet is a printed piece of paper with keys and QR codes on it. Paper wallets are also the most cost-effective and convenient crypto wallets out there.
Since paper wallets are not connected to the internet, they are considered to be the safest options for storage. With paper wallets, you needn't worry about corrupted software, cyber-attacks, or losing your internet connection. Of course, paper wallets have their own weaknesses. If you lose or damage your paper wallet (through wear-and-tear), you'll also lose access to your crypto coins.
How to Create a Secure Ethereum Paper Wallet
An Ethereum paper wallet looks like the safest storing solution for your ETH or ERC-20 tokens.
A new wallet can be easily generated by visiting the www.myetherwallet.com site. After coming up with a strong password, you can access your wallet by unlocking it with a private key. At this point, the wallet address (i.e. the public key) will appear. You can now download your Keystore File and print the private key. Do store it in a safe place in order to prevent unauthorized access to your digital funds and protect it from physical damage.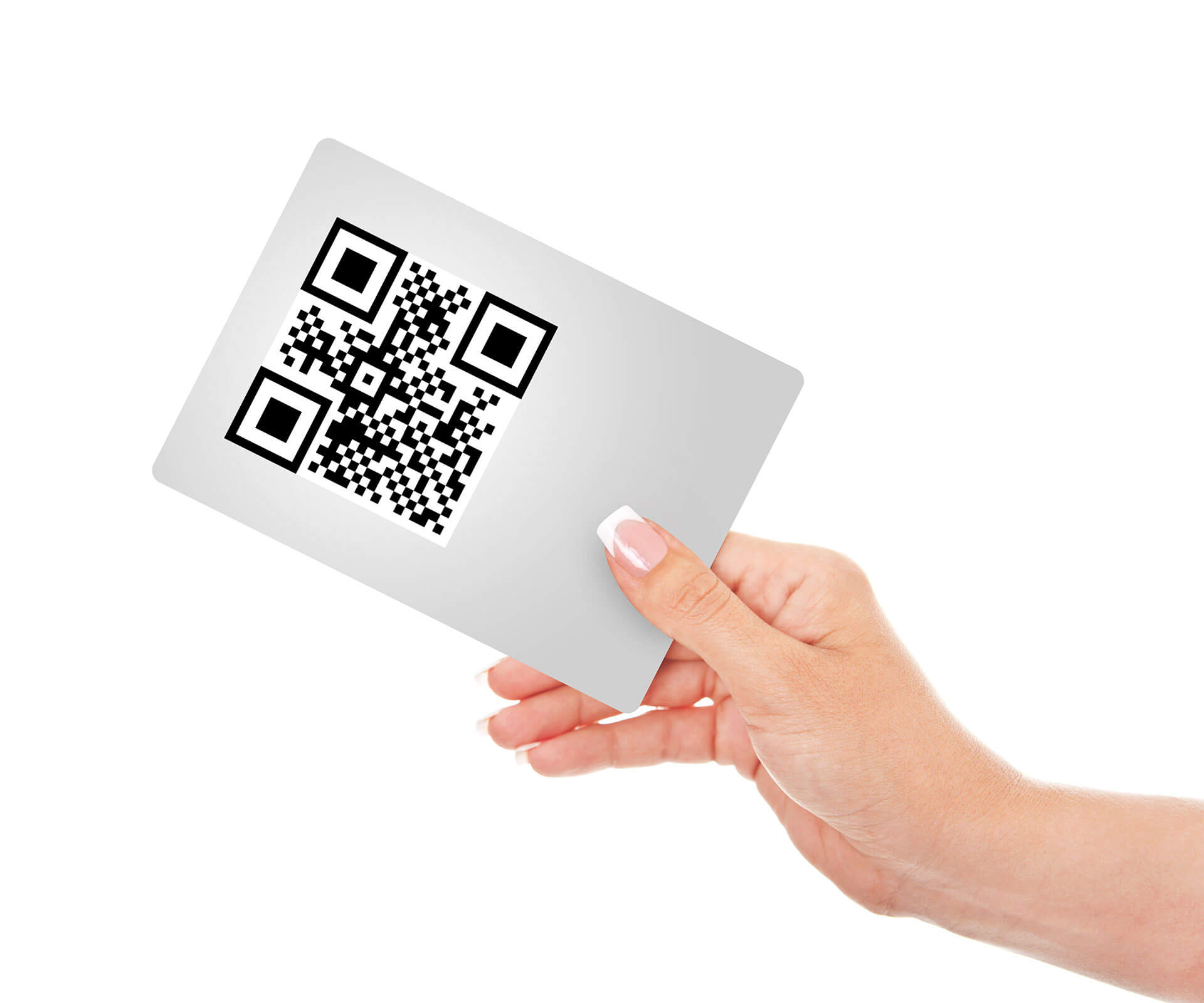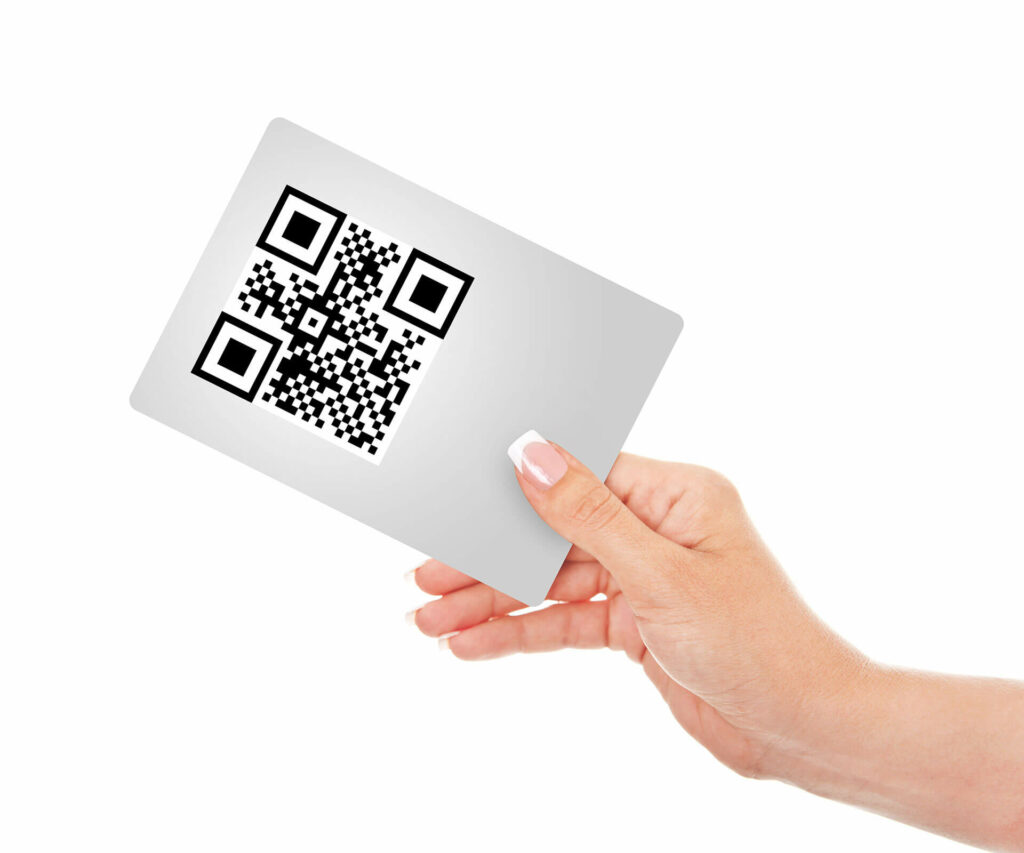 The Best Ethereum (ETH) Wallets
Ethereum (ETH) is a quick, inexpensive, and safe cryptocurrency that comes only second to Bitcoin in its value and popularity on the cryptocurrency market. As one of the most frequently traded cryptocurrencies after Bitcoin, the investors in ETH have made sure there are safe storage options for Ethereum coins. The following list includes some of the most popular wallets for Ethereum and the other altcoins, as well.
Ledger Nano S led the digital wallets revolution on the crypto market as the first certified hardware wallet. Featuring an OLED screen and USB connectivity, the second generation hardware wallet of the Ledger company provides convenient and smart service to users for all types of cryptocurrency transactions and exchanges.
The latest and most popular hardware wallet by Ledger, Ledger Nano X, features a contemporary slim design and supports multiple cryptocurrencies, including Bitcoin (BTC), Ethereum (ETH), Ripple (XRP), and Litecoin (LTC). This upgraded version of the Ledger Nano S features plenty of new qualities, including increased storage for digital assets. 
MyEtherWallet is an open-source digital platform that provides easy and fast interaction with the Ethereum blockchain, smart contracts, and Ethereum-based dApps. It also offers secure storage for your Ether (ETH) or ERC-20 tokens. You can conveniently purchase cryptocurrency coins and store them on this online software wallet. You can also convert your stored crypto assets into fiat currencies (USD, GBP).
The Trezor One's simple UI enables ease of use for rapid crypto asset trading. Designed as a Bitcoin wallet, this tiny device protects your digital funds from malware-infected devices.
MetaMask is a Google Chrome extension that allows for the convenient management of your cryptocurrencies. It functions both as a digital wallet and a browser plugin. Also, this digital wallet provides a secure and reliable connection to Ethereum blockchain-based applications, as well as safe cryptocurrency exchanges.
The KeepKey hardware wallet supports storage and trading with the most popular cryptocurrencies on the market, such as Bitcoin, Ethereum, Bitcoin Cash, Litecoin, etc. This PIN-protected crypto wallet is also free of any malware since it's not based on an operating system.
Exodus is a blockchain wallet that supports the most popular coins on the crypto market. Featuring ShapeShift integration, Exodus supports trading with almost 100 different cryptocurrencies.
Available for all computer operating systems, as well as Android and iOS mobiles phones,, Jaxx is a decentralized P2P mobile wallet for Ethereum (ETH) that always holds the private key on the device. This ensures that the entire control over the stored digital assets is in the hands of the user.
A Few Words Before You Go…
When it comes to storing or trading with cryptocurrencies, physical (offline) wallets offer much more protection than internet (online) wallets. As online (hot) wallets are vulnerable to various security breaches, they are a less secure place to keep a significant volume of digital assets.