If you're a beginner and only recently started out in crypto, you've probably asked yourself the question: how do I transfer my coins from the blockchain to my bank account? It's not important where you are from, or whatever your local currency is: USD, EUR, GBP, AUD, or YEN, Bitcoin can be converted into any one of them.
We'll explain how you can do this below. Stick with this article to have all your questions about turning your cryptocurrency into your desired fiat currency and withdrawing it to your bank account answered.
Bitcoin and Blockchain Technology
If you've made it this far, you're probably already familiar with the technology behind cryptocurrencies. Still, it doesn't hurt to brush things up and get you up to speed.
Bitcoin is based on a peer-to-peer network and operates without a central authority like banks and governments. Instead, Bitcoin's supply is controlled solely by the network. Bitcoin is open-source by design, it's not owned by anyone, and everybody can use it. The unique properties it possesses make it different from any other payment system to date. It's powered by a decentralized public ledger called a blockchain.
Blockchain in its basic form is simply a sequence of blocks, not in the Tetris kind of way, mind you, but in the sense that the word block means a piece of digital data and the word chain means the data is kept on a public record. The block stores data from all transactions, such as the time, date, and value of your most recent purchases from online trades.
How to Transfer Bitcoin to Your Bank Account?
There are a few different methods you can use to transfer your cryptocurrency to your bank account, and we've selected the ones that we believe are suitable for beginners.
Crypto Exchanges
Crypto exchanges are platforms on which you can buy and sell Bitcoin, as well as other cryptocurrencies. You can use them to trade crypto-to-crypto, convert Bitcoin to, say, Litecoin and vice-versa, or buy crypto using conventional currencies like AUD.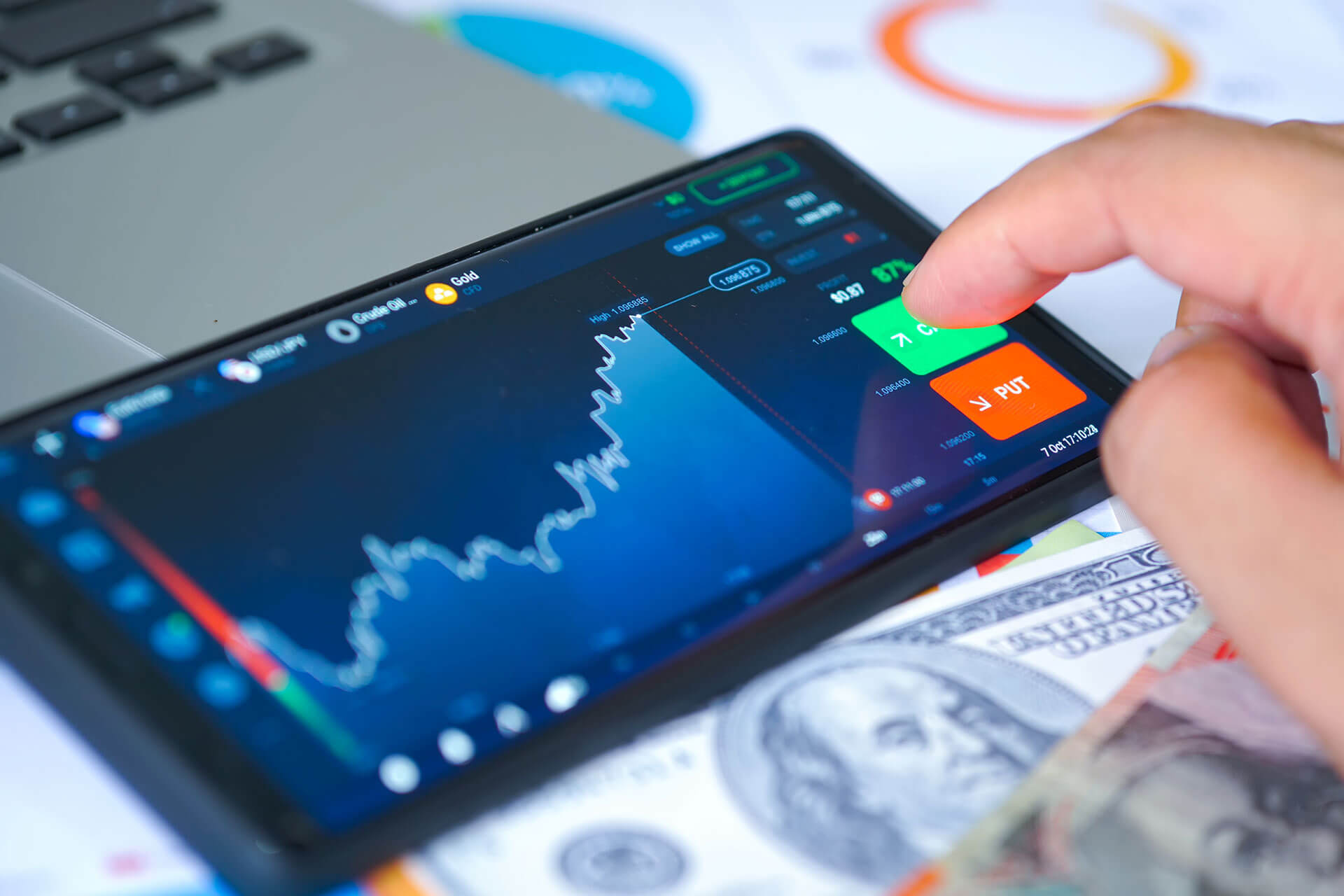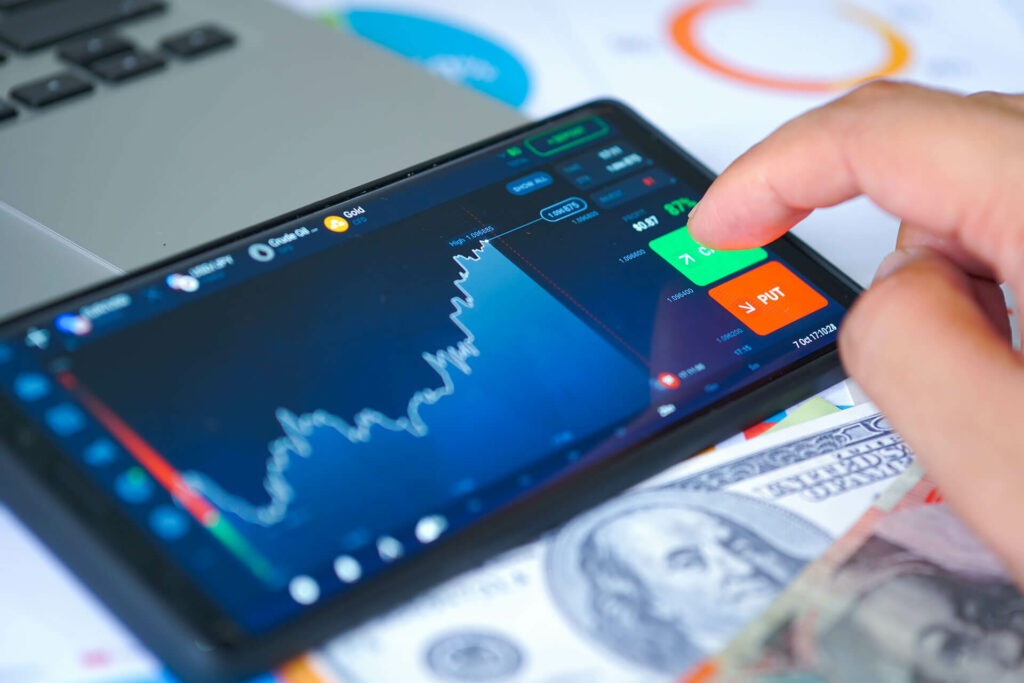 Australian crypto exchanges offer the current market prices of cryptocurrencies and the conversion rate to turn them into a fiat currency afterward. Once you purchase some crypto assets, you can leave the money in the exchange account if you plan on trading them for another crypto or holding on to them while they gain in value, or simply withdraw the assets to your regular bank account through a SEPA or ACH bank transfer.
Below is a list of crypto exchanges for you to buy Bitcoin and other cryptocurrencies that we think are the most beginner-friendly and one that is a bit more complicated but comes with its own benefits.
Coinbase
Coinbase is a cryptocurrency exchange that allows you to buy and sell cryptocurrencies like Bitcoin (BTC), Ethereum (ETH), Litecoin (LTC), and Bitcoin Cash (BCH). You can also use this exchange to convert one cryptocurrency to another and send or receive crypto to and from others. The withdrawal fees go from 1.5% to 3.99% depending on your bank and location.
Kraken
Kraken is a U.S-based cryptocurrency exchange founded in 2011 that offers crypto-to-fiat trading. Its owner is Payward. inc while the CEO and co-founder is Jesse Powel. Kraken provides fast and easy money transfers to and from users' bank accounts and to and from its digital wallet. Kraken's fees are somewhat lower compared to Coinbase and range from 0.09% for conversions to 3.75% for debit card withdrawals.
Bitstamp
Bitstamp is one of the oldest crypto exchanges in the world launched back in 2011. This exchange offers the approach of quality over quantity, offering fewer cryptocurrencies to trade, but focusing on providing a positive user experience. It's an EU-based exchange and offers trading of Bitcoin, Ethereum, Ripple, Litecoin, etc.
This exchange is best suited to use when you've mastered Coinbase or Kraken, and are looking for a more robust and refined experience when trading Bitcoin, altcoins, and fiat currencies.
Crypto Cards
Credit cards and debit cards are convenient methods of payment, and with crypto, you have the option to use crypto cards, which offer similar functionality.
Crypto cards work in much the same way as regular bank cards except that instead of spending money from your account, you spend the cryptocurrencies that are in your crypto wallet. This doesn't mean that you'll be paying with crypto, but the trick of these cards is that they automatically convert your crypto into the desired fiat currency that enables your payment. When you use these cards for purchases, you earn cryptocurrency rewards.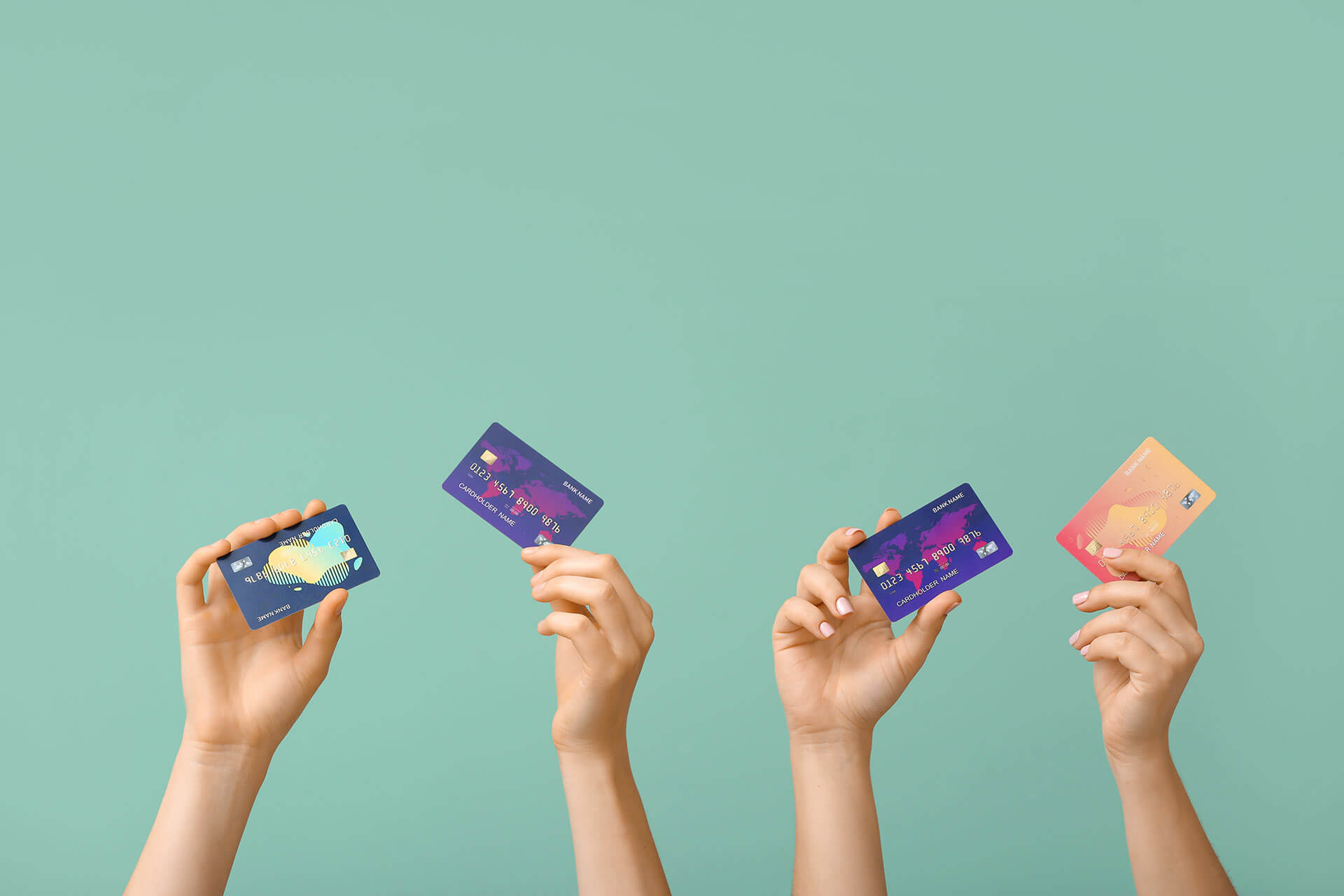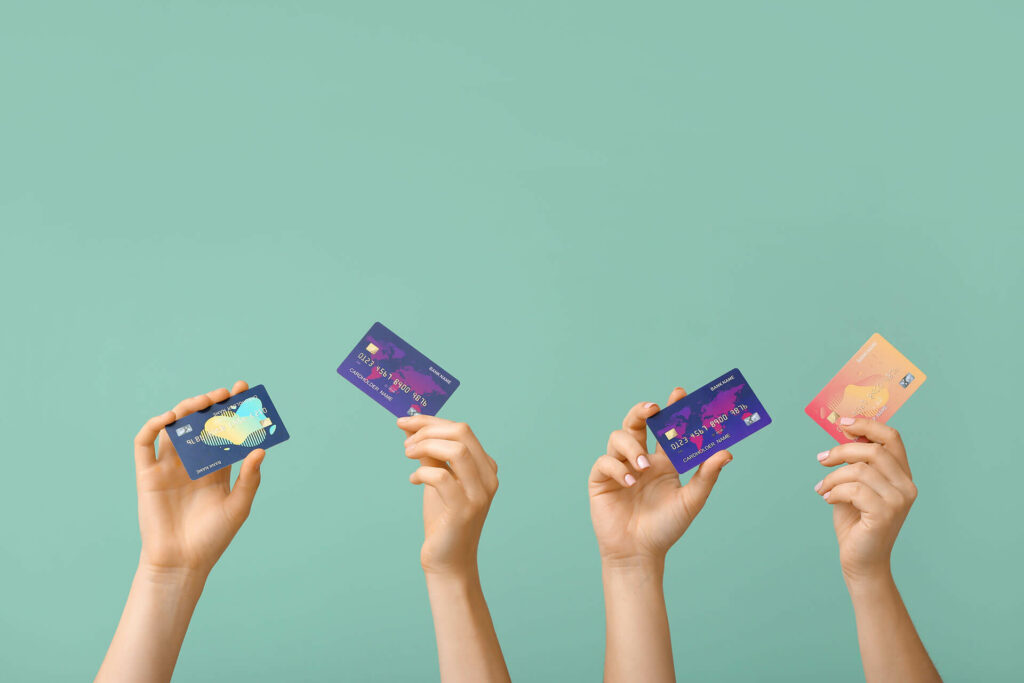 Crypto debit cards function similarly to debit cards and some wallet providers issue them as well. These cards are often prepaid, which means you have to have crypto in your wallet in order to make a purchase. If your card is issued by Visa, you can use it to pay anywhere or withdraw money from any ATM that accepts Visa cards.
Crypto credit cards work in the same manner as bank-issued credit cards. You don't need to have money on your account and when you use them, you're essentially borrowing crypto from the provider which you later have to pay back. Both credit and debit cards yield cryptocurrency rewards.
Below is a list of crypto cards, chosen based on their popularity, exchange rates, and withdrawal fees, and limits.
MCO Visa Card
The MCO Visa card is offered by Crypto.com, and it's one of the best and most popular cards to use. It works like a simple debit card but the difference is that you don't have to exchange your assets into fiat currency when funding your card. The card's popularity is also credited to the well-organized cashback reward system, offering up to 5% of the total transactions distributed by their native MCO currency.
There are different card tiers that the company offers, and they fulfill different needs, ranging from basic to more advanced levels. In order to unlock higher card tiers, you are required to stake MCO tokens which you earn by using your card.
What is also great about this card is that it's available almost worldwide, with some exceptions, of course. Users from the EU, US, UK, Australia, Hong Kong, South Korea, Vietnam, Thailand, New Zealand, the Philippines, and other countries can register and order a card. The company plans to expand its reach in the near future.
This card is just a part of Crypto.com's own ecosystem. When you become part of it, you gain access to a smartphone app, crypto exchange, digital wallet, staking services, and automated trading.
Wirex Visa Card
Based in the UK, Wirex is one of the oldest companies that offer crypto cards. They've been operating since 2014, and are deemed as one of the safest options for crypto users.
When using the card and making payments, Wirex will automatically convert your assets to your local currency at the best OTC rates without charging you an exchange fee. Their card offers and supports 18 cryptocurrencies and regular currencies.
The card is marketed as the best solution when traveling abroad. Payments made in a local currency will save you a 3% per transaction fee. Wirex will not charge you exchange fees and high conversion rates when abroad, it will just be like using your card in your native country.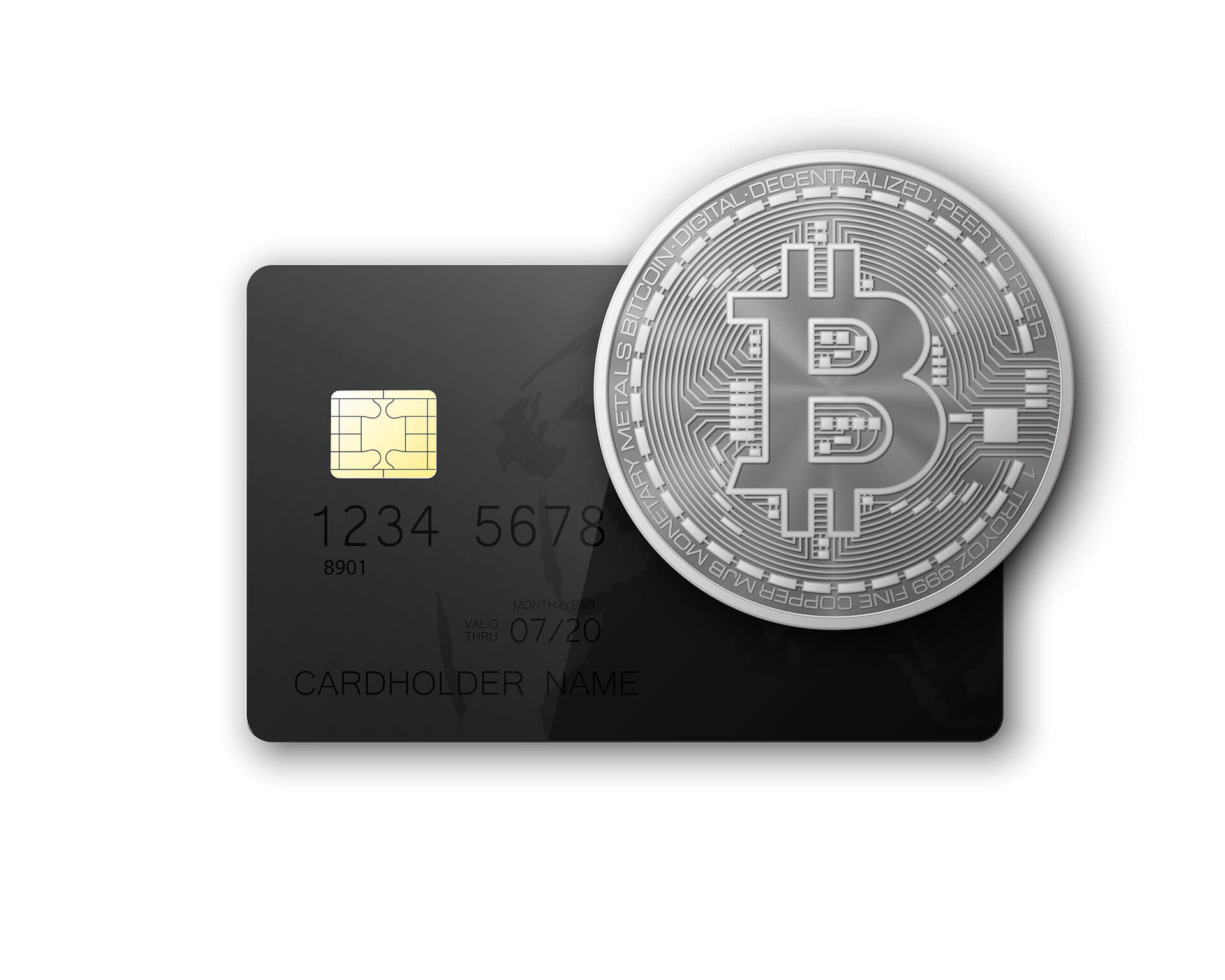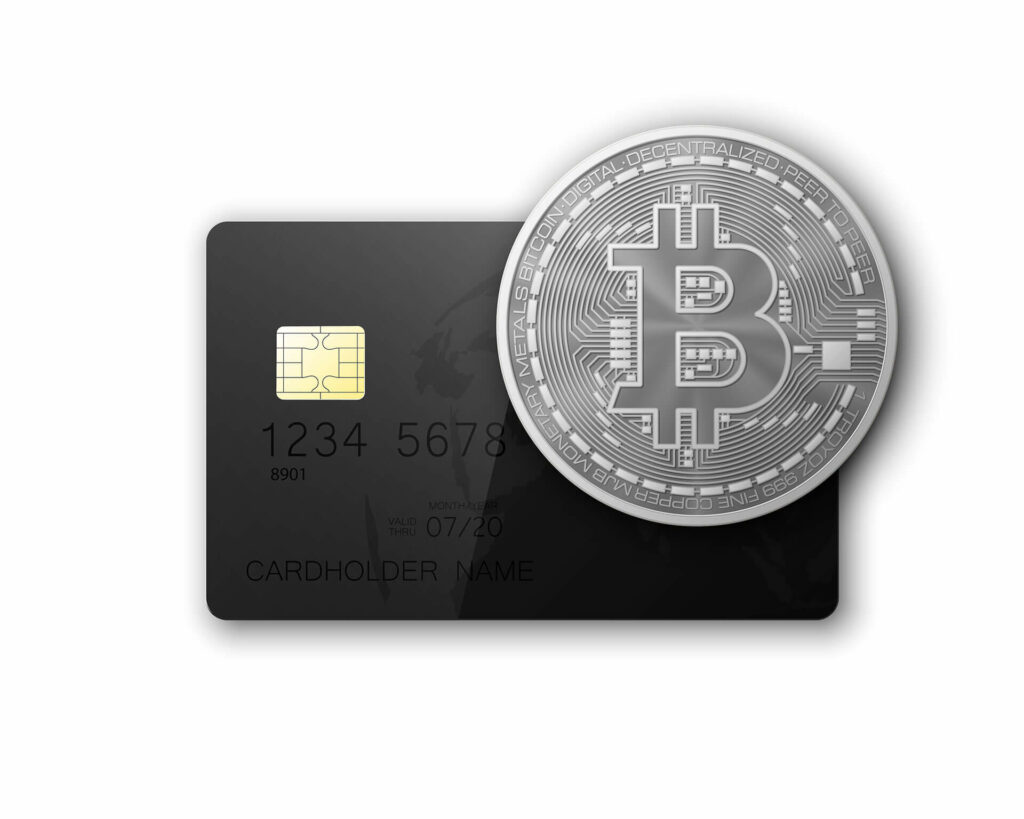 While they offer excellent services, they offer fewer features compared to the MCO Visa Card. Moreover, Wirex imposes a $400 limit for ATM withdrawals and their cashback rewards are only 1.5% per transaction.
When all is said and done, Wirex's card is best suited to those who are worried about security. A company that operates in the UK with many years under its belt, and a reputation they are keen on maintaining.
Coinbase Crypto Card
The Coinbase Crypto Card is a newly invented option that was launched in Europe in 2019. It is considered the second-best crypto card after MCO Visa. Its basis is on the Visa payment system and offers 9 different crypto assets: BTC, BCH, ETH, XRP, LTC, Stellar (XLM), Augur (REP), 0x (ZRX), and Basic Attention Token (BAT).
In order to fund your card, you can directly transfer crypto from your wallet, and while the card is pretty straightforward to use, it comes with much higher fees. The ATM withdrawal limit is $200 per month. When withdrawing cash to a local bank account, the fee is 1%, while overseas it's 2%.
The Coinbase card is a good option because of the regulated and trusted exchange it comes from. While the fees can be a bit higher, it offers great features and is connected directly to Coinbase with everything they offer. The downside is that the crypto card is limited to only 9 currencies for the time being, but that's very beginner-friendly, as they hold all major currencies.
Nexo Crypto Credit Card
The thing that is special about the Nexo Crypto Credit Card is the option to take out sky-high loans. The platform allows up to $2 million in loans, and that is something never before seen in the world of crypto.
In order to take out a loan, you have to create an account and complete a KYC (Know-Your-Customer) check. After that is done, and you've identified yourself, you can simply ask for a loan after you've deposited your crypto assets.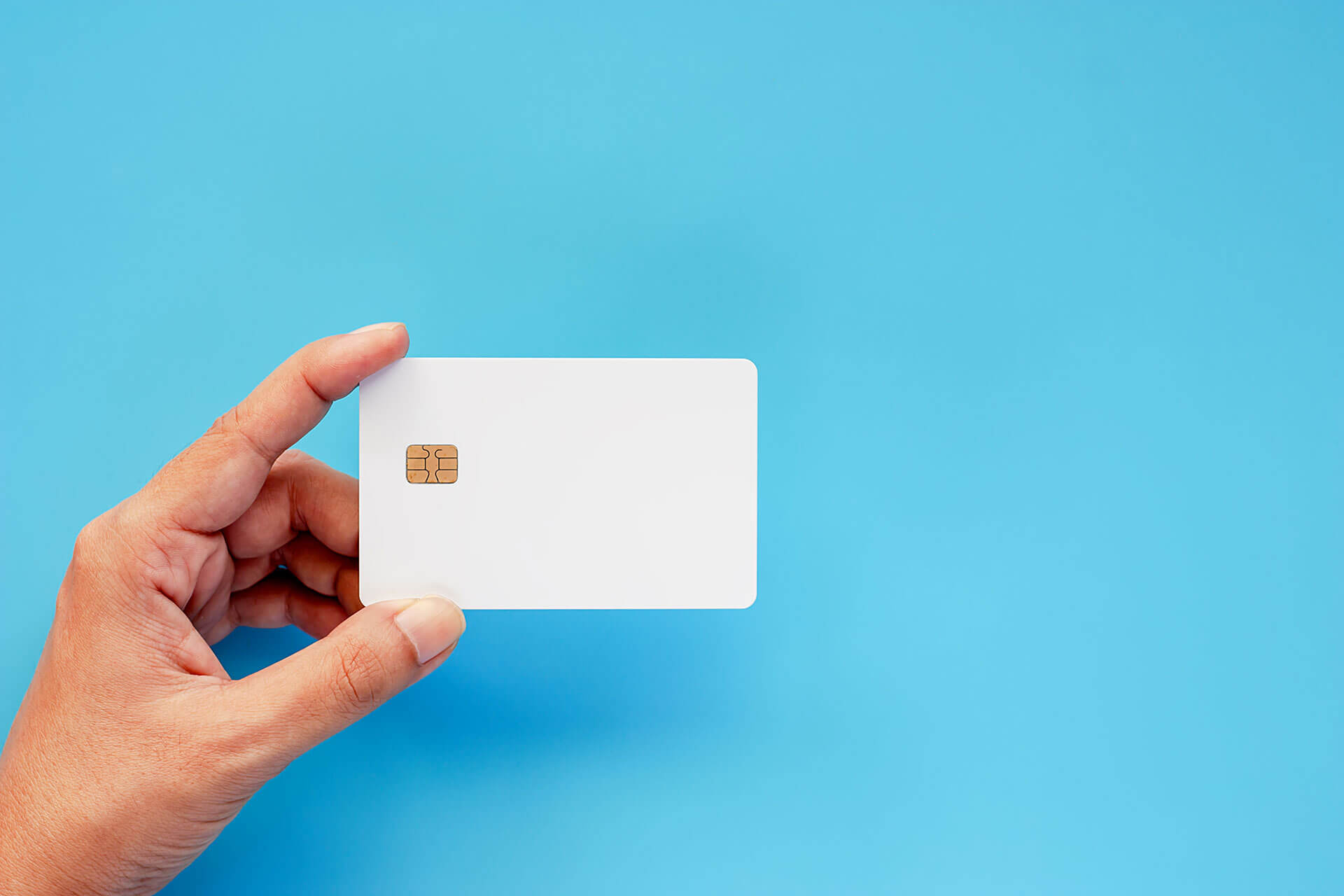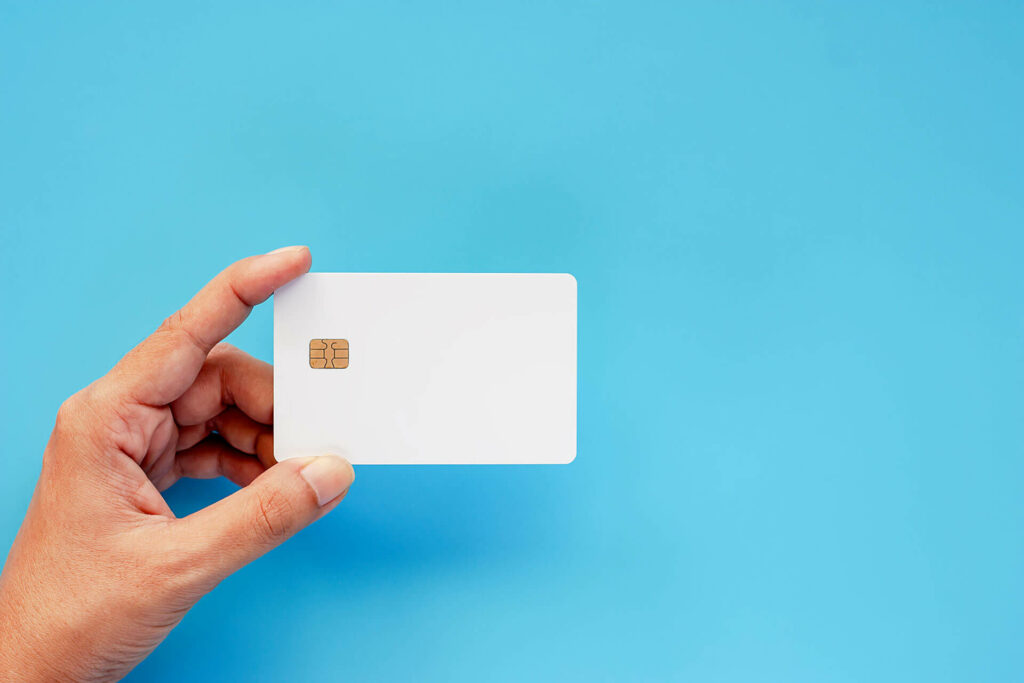 You can access your crypto credit card through the Nexo Wallet App where you can control your funds and loans. The platform states that over 40 million merchants worldwide support Nexo. Their card holds only cryptocurrencies and that means you don't have to convert your crypto in advance.
One nice feature the Nexo card has is that you can freeze the card at any given time. If by any chance you lose it or, in extreme cases, it gets stolen, you can instantly freeze the card through the mobile app. In case you find it, you can simply unfreeze it without having to go through the process of contacting customer support. Nexo offers 2% cashback rewards that are distributed by NEXO tokens or Bitcoin. They don't charge deposit or withdrawal fees, which makes them the most practical crypto card provider.
PayPal
There was talk about PayPal offering the option to use cryptocurrencies as a way of payment, and now, with the addition of "Checkout With Crypto" launched only recently, this option has become a reality.
This new feature allows users to easily convert Bitcoin, Litecoin, Ethererum, or Bitcoin Cash to US dollars with no additional fees to complete the transaction. PayPal can also convert the dollars into your desired currency using their own conversion rates. You can start your journey there with as little as $1 and see how it feels.
The downside is that PayPal will have your private key. What that means is that when you deposit your crypto with them, you can't move it to your own storage nor can you transfer tokens to wallets outside their own ecosystem.
The bright side to this is that there is no way that you can lose your key, your assets will always be safe, and not to mention that PayPal's user interface is pretty straightforward and beginner-friendly. One app to rule them all!
Blockchain Wallet
Blockchain wallets are wallets that give users the option to manage and store their Bitcoin. The wallet is provided by blockchain and is used for cryptocurrency transfers and conversions to the desired currency.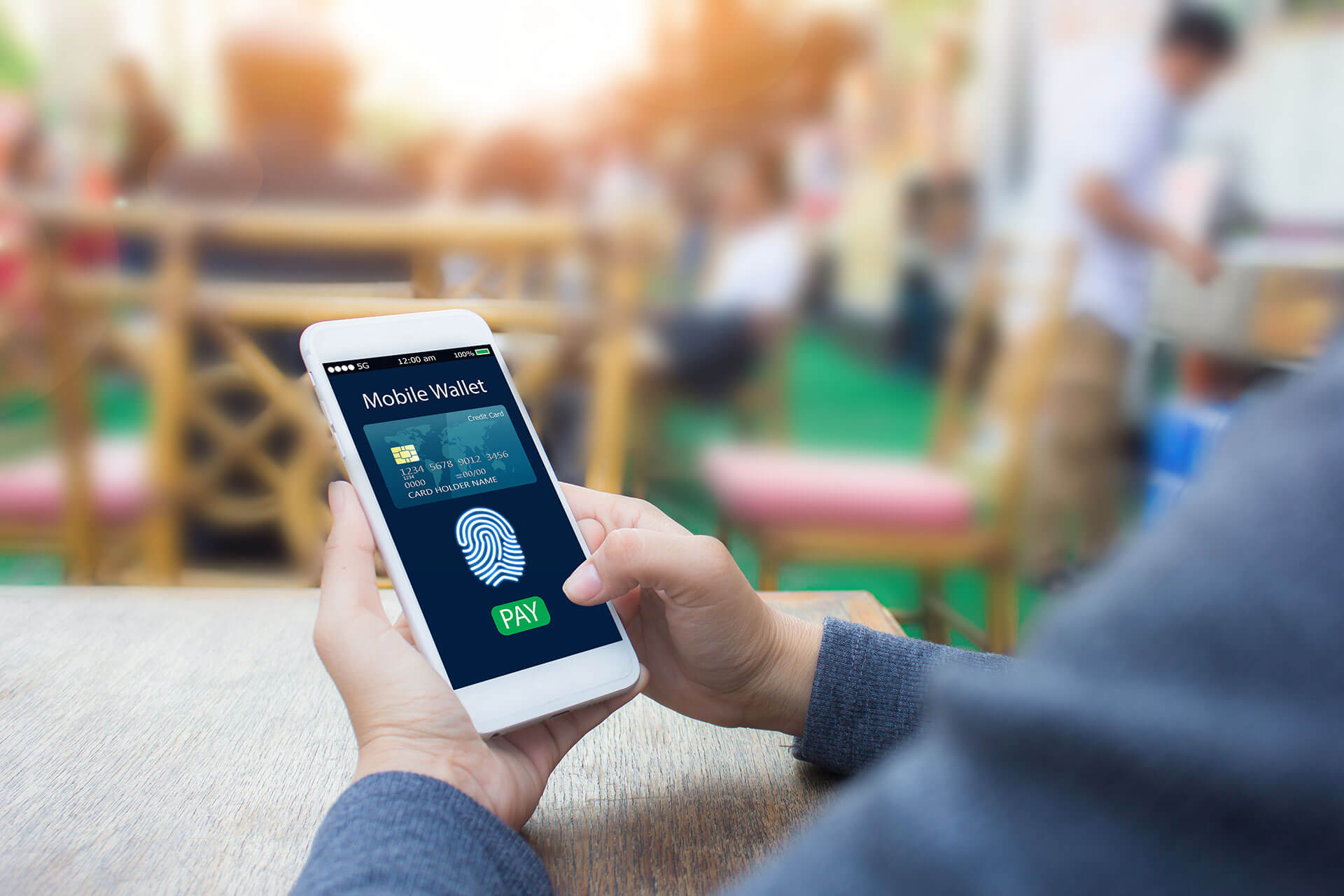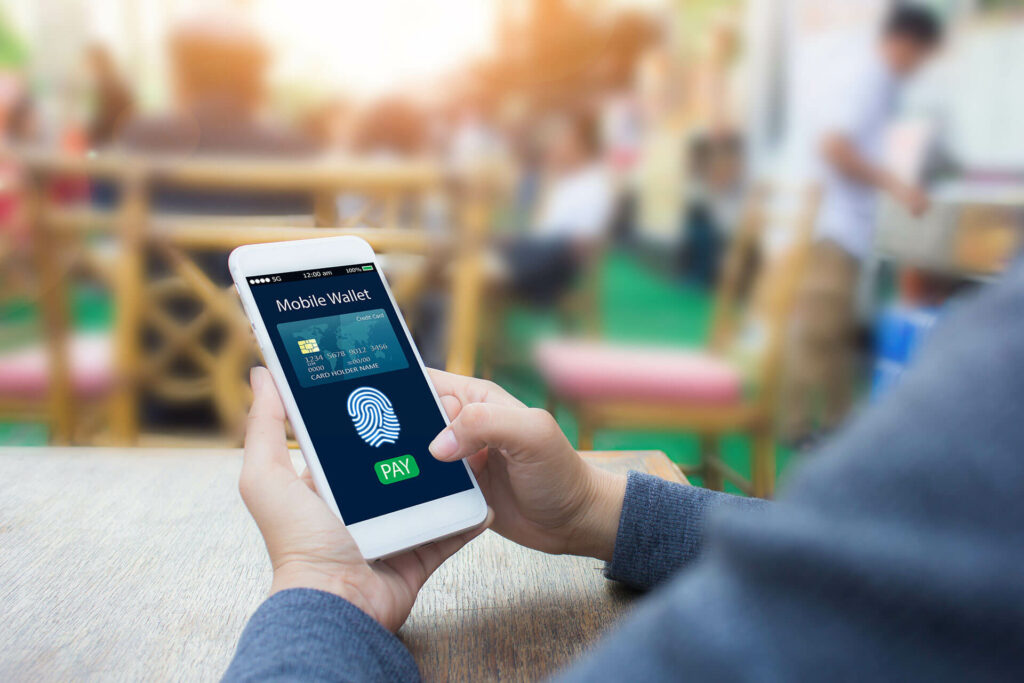 The wallet uses a process called "dynamic fees", which means that you can be charged with a different fee depending on different factors. The transaction size and the network conditions of the time of the transaction can influence the fee. The wallets also offer a priority fee that is higher but, with it, you can complete your transaction in less than an hour, compared to the regular fee that can take several days. You can customize your fees but if you set your blockchain wallet to the lowest fee, there is a chance that your transaction will be delayed or canceled.
Everex Blockchain Wallet
Everex is a digital wallet for crypto assets, and for blockchain money transfers, payments, and asset management. It enables users to send money abroad and swiftly convert it to other currencies. It uses its own token called EVX, and it's used as a reward system for users and developers.
Their basic security level offers PIN protection against a lost key but comes with a starting price of $1000.
A Few Words Before You Go…
The times have changed. Cryptocurrencies are no longer just for developers and computer techs. Nowadays, these assets are available to everyone, and the ways to start have never been as transparent and easygoing.
There are many ways to complete your Bitcoin transfers, transactions, and conversions. With this article, we've guided you through the first steps of transferring your crypto to your bank account and vice-versa. Whether you'd like to go directly to an exchange or you opt for credit or debit crypto cards, the means to get there stay the same. Many of them can be used by investing as little as $1, which is perfect for testing the waters, but as time goes on and your proficiency grows, you can take the next step and become the crypto-investor you always were meant to be.