Independent Reserve vs BTC Markets 2023
The crypto industry is one of the most vibrant and inventive sectors in human history, and it's continuously evolving and changing the way we live our lives. However, it takes time to find the best trading platform to trade cryptocurrencies and enhance your profit margin. It takes a lot of research to keep up with the latest changes and newest trends on the cryptocurrency market, as well as assess the stability and performance of various platforms.
Today we'll cover the features of Independent Reserve and BTC Markets, two of the biggest names in the cryptocurrency world. We'll look at their trading options and currency offers, security, customer support, etc, to see how they've won the loyalty of traders across the world.
After reading this guide, you should have a better understanding of which exchange is appropriate for your needs and why. Let's get started!
About the Crypto Exchanges
Independent Reserve is a Sydney-based exchange established in 2013 and one of Australia's first cryptocurrency trading platforms. The digital currency exchange is a member of the Australian Digital Commerce Association (ADCA) and adheres to the rules and regulations that govern the Australian financial industry.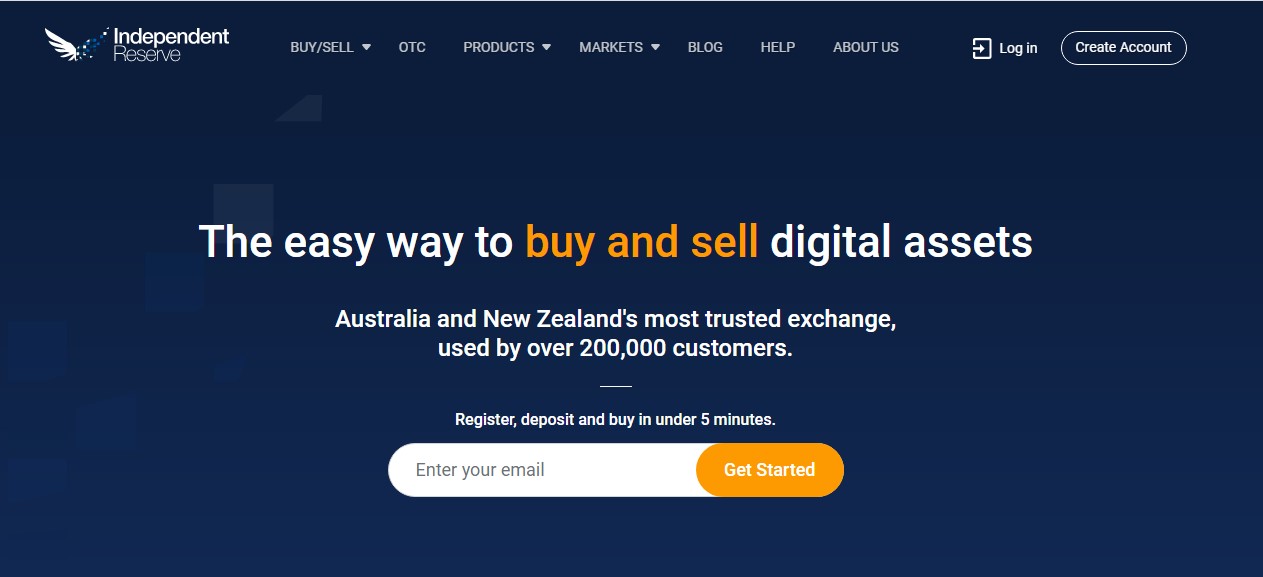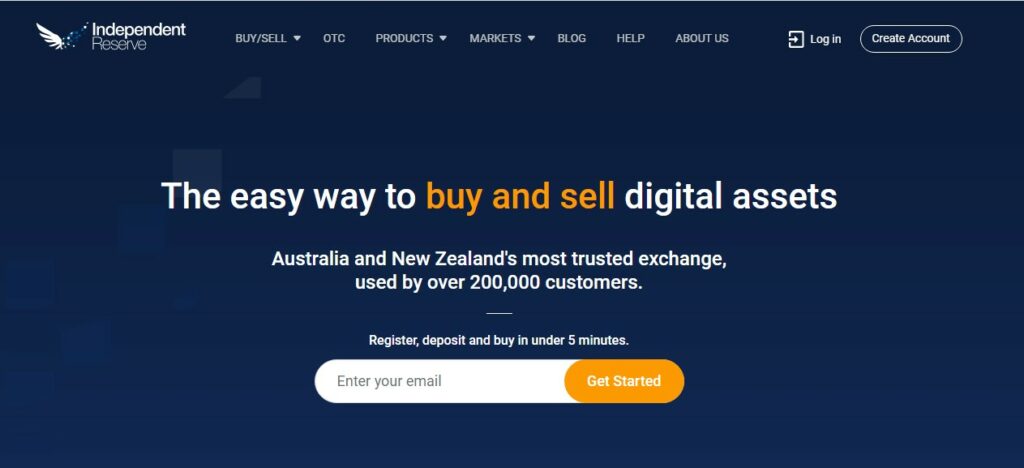 Independent Reserve has repeatedly demonstrated that it can compete with the greatest international crypto platforms like Binance and Coinbase, or popular Australian exchanges like Coinspot and CoinJar. The platform is also one of the first exchanges specialized in providing crypto trading services to the Australian and New Zealand marketplaces. However, Independent Reserve is also famous among traders all around the world due to its affordable fees and support for fiat currency purchases.
BTC Markets is another major Australian exchange that claims to have unmatched liquidity and is one of the most trusted crypto exchanges. The platform was founded four years after the first cryptocurrency was created and is perfect for purchasing Bitcoin and other digital assets with Australian dollars (AUD). 
The exchange is an ADCA Gold-certified member. An independent audit determined that the ADCA (Australian Digital Commerce Association) accreditation complies with AML/CTF requirements. The exchange is a heavily regulated trading platform and users may link their Australian bank accounts without worrying about the legalities of purchasing crypto pairs. BTC Markets was also the first platform to receive the Blockchain Australia's Gold Certification.


Independent Reserve vs BTC Markets: The Comparison
Bitcoin and Other Supported Cryptocurrencies
Both platforms accept major cryptos like Bitcoin (BTC), Ether (ETH), Basic Attention Token (BAT), Compound (COMP), Chainlink (LINK), and OMG Network (OMG).
Independent Reserve supports 27 different cryptocurrencies like USD (USDT), USD Coin (USDC), Maker (MKR), DAI, Synthetix Network Token (SNX), EOS, Perth Mint Gold Token (PMGT), and 0x (ZRX), which can be exchanged against fiat currencies such as AUD, USD, SGD, and NZD, including stablecoins, altcoins, and DeFi tokens. Some of the accepted cryptocurrencies include Bitcoin (BTC), Ether (ETH), Ripple (XRP), Litecoin (LTC), EOS, etc. To get started, users must first create and verify their accounts.
BTC Markets supports 21 cryptocurrencies. Users are required to complete a mandatory KYC check and email account verification to register an account.
As you can see, when it comes to coin selection, Independent Reserve is a preferable choice. The exchange provides greater cryptocurrency support and accepts more fiat currencies such as AUD, New Zealand dollars (NZD), and American dollars (USD), while BTC Markets only accepts AUD.
There are no deposit fees at BTC Markets, but the deposit options are limited. Independent Reserve, on the other hand, imposes fees for certain deposits based on the method utilized and the amount you've deposited.
Regarding trading fees, Independent Reserve charges a fee based on the previous 30 days trading volume, which begins at 0.5% per transaction. As the trade volume rises, fees can get as low as 0.02%. The fee scheme increases seem to be tailored to high-net-worth people and SMSF users with substantial amounts of funds they can invest to receive a reduced cryptocurrency trading price.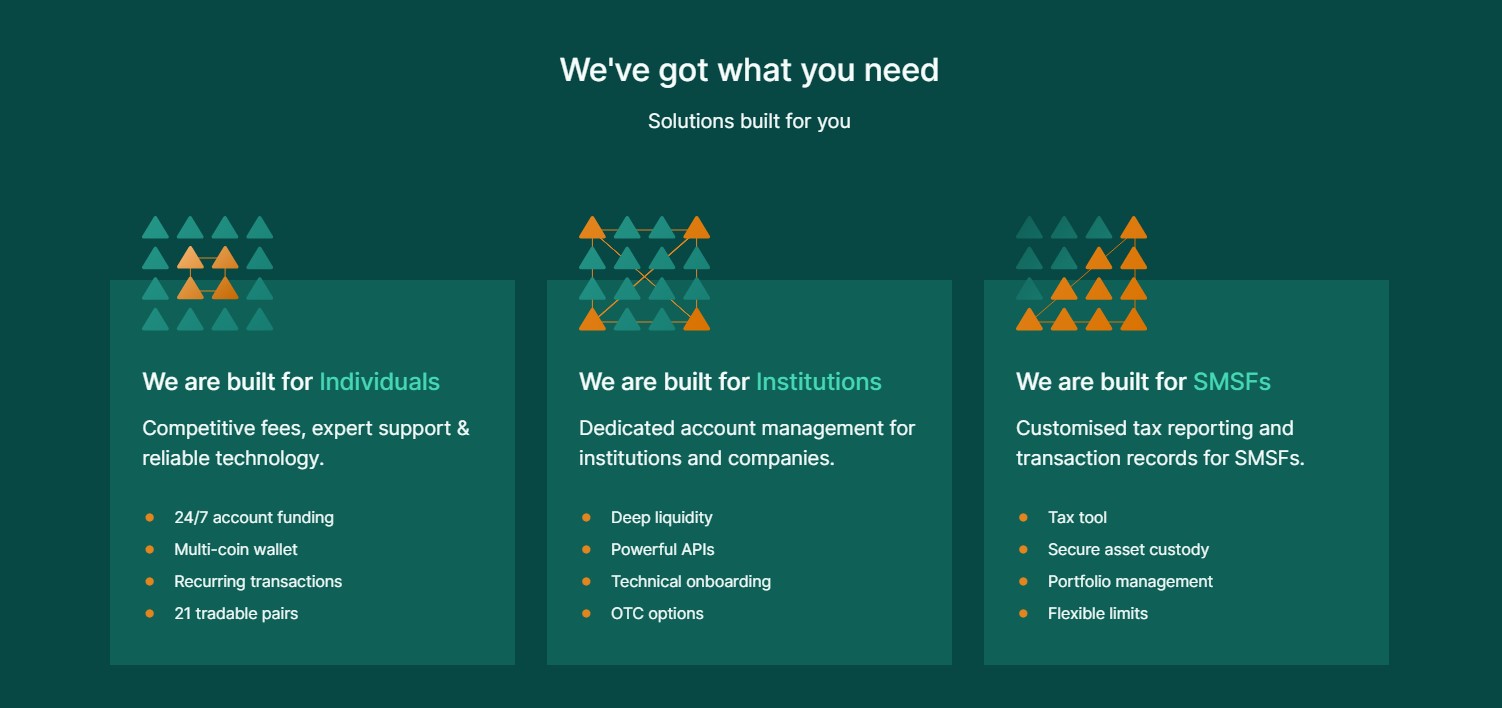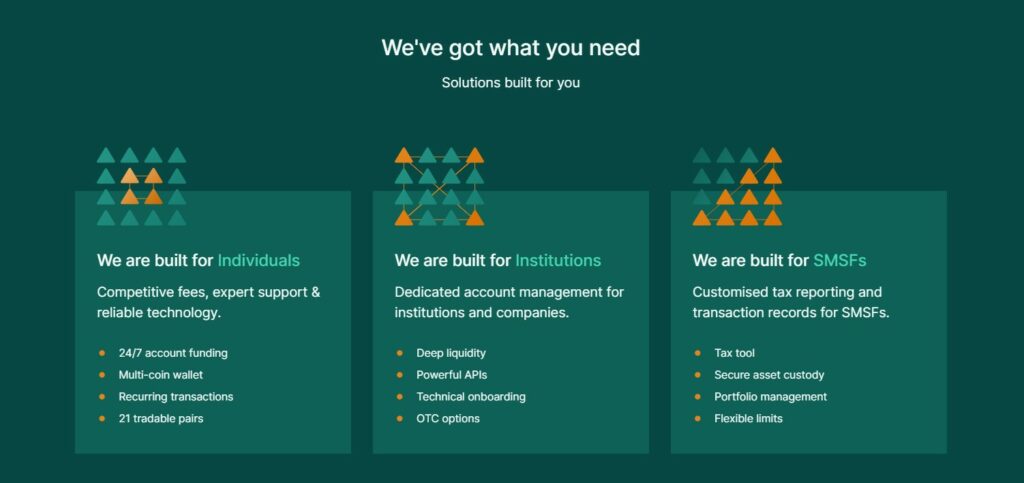 BTC Markets' fees are based on users' trading volume as well and follow a tiered scheme that goes from 0.10% to 0.85% when converting fiat to crypto. The exchange provides low fees but Independent Reserve is a winner when compared to BTC Markets.
Regarding deposits, Independent Reserve accepts deposits by Osko, PayID, and POLi, as well as SWIFT, electronic funds transfer, and cryptocurrency transfers. BTC Markets, in comparison, only accepts Osko, BPay, and cryptocurrency transfers.
Independent Reserve is compelled by law to confirm the identification of its account holders. The exchange seeks personal information based on the account holder's citizenship. The data provided is then checked with the database in the account holder's country as well as different AML and CTF databases.
The exchange also makes use of distant core servers that are safely stored in data centres. This enables the platform to simultaneously duplicate all data across both locations in real-time, ensuring that no data is lost in the event of a hacker attack. If you switch your account to Premium, you will enjoy complete insurance on your funds and protect your account from a breach of IR's security infrastructure, employee theft, or loss of cash from your cryptocurrency wallet.
BTC Markets is also a safe platform to trade crypto assets thanks to several security features that include cold storage for more than 98% of traders' crypto assets, two-factor authentication (2FA) and SSL encryption.
Independent Reserve provides a simple and well-designed user interface for users to buy and sell cryptos. Its mobile app is also available for both Android and iOS devices and has all of the exchange features required for mobile trading. Those who have some experience with technical analysis will appreciate the TradingView control option, which enables high fidelity charting and market analysis. In addition, the exchange provides OTC (over-the-counter) trades and a reduction on big volume trades.


BTC Markets is a user-friendly trading platform that caters to both beginners and experienced customers. Creating a BTC Markets account is very straightforward, requiring only a few basic steps. The account verification procedure is essential and users are required to provide their ID and leave a contact number. To access BTC Markets, customers must first enter their username or registered email account, followed by their password.
When it comes to customer support, both exchanges are quite similar in their level of responsiveness. If users need any assistance or information, the platforms make it simple to contact them. Customers can reach the support teams by sending a support ticket via email, with Independent Reserve allowing customers to contact its team straight from the embedded support screen. Unfortunately, they do not support chat or phone calls, so there's definitely room for improvement in the future.
Is Independent Reserve a better Australian cryptocurrency exchange than BTC Markets?
It's really a tight race since each of the exchanges provides various features and advantages that benefit traders. However, if we have to pick only one, Independent Reserve comes out as a winner. This is as a result of their broader variety of crypto, fiat currencies supported, and simple deposit methods.
Are cryptocurrencies subject to taxes in Australia?
Cryptocurrencies are taxed throughout Australia since the government considers them as property. Any earnings obtained as a result of cryptocurrency sales and trades are subject to Capital Gains Tax (CGT).
Is Swyftx a better crypto exchange than Independent Reserve?
Swyftx and Independent Reserve are two of the most reputable crypto exchanges in Australia. It may be tough to determine which trading platform to use when both of them provide numerous benefits for traders. Both exchanges accept a variety of deposit options such as Direct Deposit, POLi, PayID, and cryptocurrency deposits. They are both very secure and use a number of measures to protect users' digital assets (2FA, cold storage, encryption). 
If we have to pick one, we would choose Swyftx thanks to its no-fees-on-deposits policy, user-friendly design, demo mode, and $10 bonus Bitcoin when you create an account.
A Few Words Before You Go...
Independent Reserve and BTC Markets are some of the most famous platforms with a well-established reputation in the crypto world. You can't go wrong with either one, and your decision will solely depend on your personal needs and preferences.
Hence, in order to make your decision, you must first ask yourself what you expect from cryptocurrency exchanges.
Independent Reserve is one of the most user-friendly, low-fee cryptocurrency exchanges, with a straightforward deposit and withdrawal process and excellent customer service. On the other hand, BTC Markets appeals to anybody seeking a simple cryptocurrency exchange and is created to facilitate AUD to cryptocurrency and vice versa trades.
This page was last updated on August 23, 2022