In the world of cryptocurrencies, there are dozens of abbreviations you might hear from crypto enthusiasts, so there's a great chance GDAX was one of them. GDAX stands for Global Digital Asset Exchange and it isn't some sort of crypto slang, unlike most abbreviations. It's actually a cryptocurrency exchange developed by the same people who created Coinbase, one of the largest, most popular, and most reliable crypto exchanges on the market along with Binance, Kraken, and other major platforms.
Just as there are thousands of cryptocurrencies, there are also hundreds of crypto exchange platforms that offer a wide variety of services to their users. Among all of those platforms, it's important to be able to recognize the ones that provide both exceptional services and high security. These two factors are the main characteristics you should look for when choosing a crypto exchange.
The GDAX exchange, which has been rebranded into Coinbase Pro, is one such platform that offers users professional trading services, suitable for experienced brokers who know how to utilize advanced trading features.
Coinbase: One of the First Bitcoin Exchanges
The story of Coinbase Pro begins with the Coinbase platform, which is one of the first Bitcoin exchanges on the market. It was launched back in 2012, about 3 years after Bitcoin, and it provided crypto enthusiasts and traders with a wide range of services. Today Coinbase.com includes different user account levels, from free accounts all the way to paid, upgraded accounts that enjoy higher transaction limits and other advantages.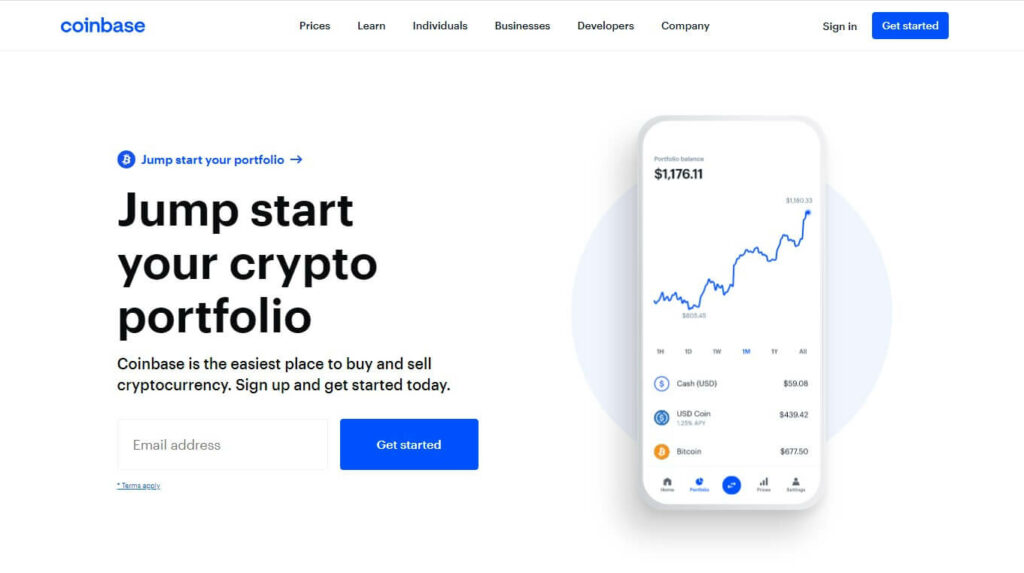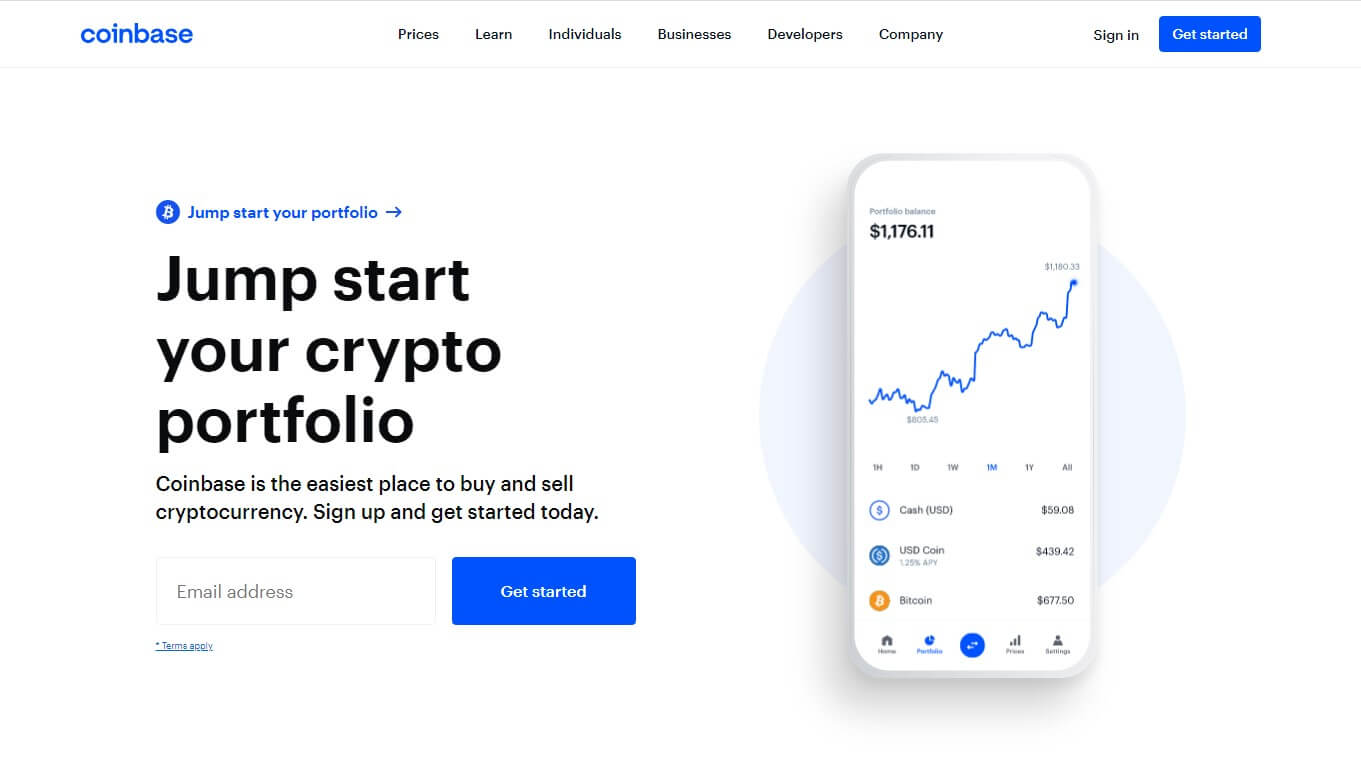 The platform also includes a native Coinbase Wallet that works nicely when integrated with the exchange, so that your cryptos get quickly and securely transferred from your exchange account to the wallet. This wallet is non-custodial, which means that the private keys you store in it are located on your Android or iOS device and not on the company's central server. As a result, your cryptos can't be compromised by a security breach of the Coinbase platform but it's up to you to keep your phone safe from malware.
The Coinbase exchange has become one of the largest crypto exchanges in the world, with availability in over 100 countries and over 43 million satisfied users that conduct crypto trades on a daily basis. The platform enables users to purchase or sell Bitcoin (BTC), Bitcoin Cash (BCH), Ethereum (ETH), and Litecoin (LTC), and exchange numerous altcoins.
GDAX: Coinbase Pro
GDAX was first developed by Coinbase to provide experienced users with a more professional trading platform than the basic Coinbase platform. Coinbase was developed with all crypto users in mind, whether they are experienced crypto traders or just people that are new to crypto.
Coinbase Pro, on the other hand, was created for crypto brokers and traders that deal with digital currencies on a professional scale. The platform was launched as GDAX in 2016 and rebranded as Coinbase Pro in 2018. Now, GDAX.com isn't active anymore because the correct address of the exchange platform is Pro.coinbase.com. It's a very practical and user-friendly platform that acts as an intermediary between buyers and sellers by connecting interested parties that want to conduct a trade.
Coinbase Pro doesn't charge for this service by itself, instead, it charges a transaction fee for each successful transfer completed on the platform. This fee is quite acceptable, given the fact that users get reliable services in return. Imagine the hassle of having to look for an interested trader manually on the web on various crypto forums or social media groups and conduct business with a total stranger.
This was how crypto exchanges were done before reliable exchange platforms emerged in the 2010s. You never knew whether the other side would actually fulfill their end of the agreement or try to trick you. All of this tension has been eliminated by trustworthy exchange platforms such as Coinbase Pro that take care of the whole process from start to finish, in order to make sure all parties are satisfied.
If you have a Coinbase account, you just have to authorize Coinbase Pro from your Coinbase account and you can use the Pro platform with your same login information.
Coinbase Pro Features
Coinbase Pro is made for the professional trader who isn't dealing with crypto as a hobby, but rather as a full-time job, actively conducting crypto trades on a daily basis, with serious volumes of cryptocurrency. Just as Coinbase has become one of the most popular beginner-friendly exchanges with high trading volumes, so did Coinbase Pro become one of the most popular exchange platforms for active traders.


The platform had great features even in the early days when it was known as GDAX, but the rebranding to Coinbase Pro further improved all aspects of the exchange, updated its features, and introduced a much more intuitive and easy-to-navigate user interface.
Now let's take a look at the various key features of Coinbase Pro that make this exchange one of the leading choices for professional crypto traders.
Payment Methods
Funding your exchange account and buying cryptos is one of the key points of every crypto exchange, so users like to keep things simple when it comes to payment options.
Some exchange platforms have rather complicated payment methods and don't allow direct deposits from bank accounts. Coinbase Pro is not one of those platforms because it has recognized people's need to buy cryptos quickly and securely. This is why you can directly fund your account through your bank account and buy cryptos with a classic bank transfer. It's important to note that this feature isn't available in all countries, so you should first check the user policy to make sure you're eligible for a wire transfer.
You can also pay with your credit card or debit card on Coinbase Pro, which makes things really simple because you just have to enter your card details and connect the card as a payment method in order to buy crypto with it. In case you want to change your payment methods at some point, you can just add another one and use it for your purchases without any complications.
Coinbase users in the US and Europe can also withdraw money from their Coinbase Pro account directly to their bank accounts, while users in other parts of the world such as Canada, Singapore, or Australia can deposit fiat currencies but they still can't withdraw it directly. Also, any money you have deposited in your Coinbase account can be transferred to your Coinbase Pro profile without any additional charges in just a couple of seconds.
Platform Fees
Exchange platforms always incur certain fees. Usually, they charge transaction fees, withdrawal fees, and deposit fees. Some platforms charge higher fees but provide very secure and reliable services, while others have very low fees, but they also provide low security.
The largest and most popular exchanges such as Coinbase Pro, however, offer relatively modest fees and top-of-the-line security and services. One of the main reasons for this is the fact that Coinbase Pro has a huge user base and high trading volumes, which means that the platform can easily afford to provide lower fees.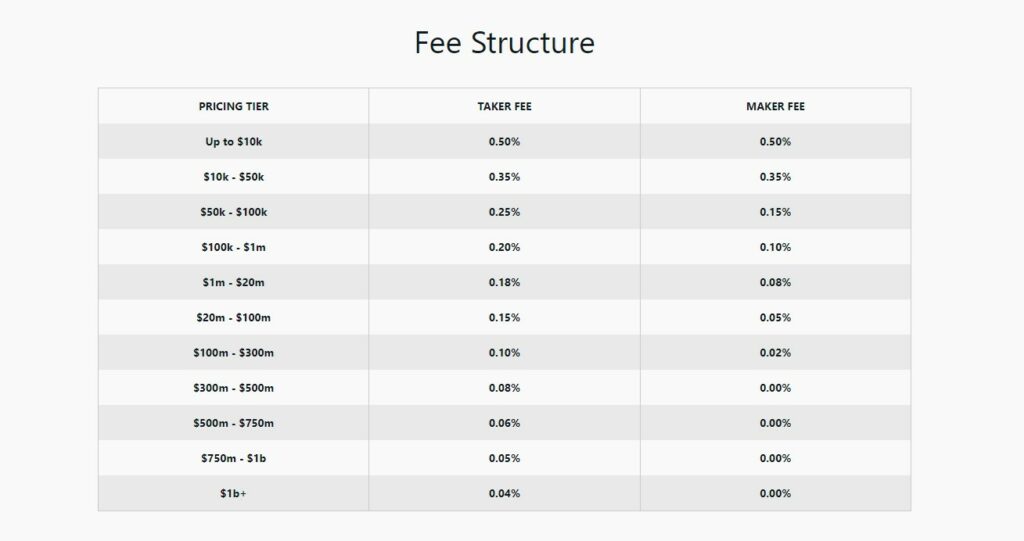 European users that fund their accounts with a SEPA transfer pay no extra fee for depositing money into their Coinbase Pro account, while the withdrawal fee is just 0.15 EUR. Users from the US pay a fixed deposit and withdrawal fee of 1.49% of the total sum.
If you want to deposit money via a debit card or credit card, the standard fee is 3.99% of the deposited amount. Also, if you want to deposit funds in the form of cryptocurrency, there are no additional Coinbase Pro fees except for the standard blockchain transaction fee.
The trading fee policy is different for market makers and takers. Market makers are users that provide liquidity to the exchange platform by placing purchase orders for a certain cryptocurrency that is higher or lower than the current market price. By doing so, they influence the price fluctuation and increase the platform's liquidity. Market makers pay lower fees when they trade cryptocurrency. The highest taker fee is a modest 0.30% of the total amount they are trading.
Tradable Coins
Coinbase Pro supports instant purchases on the same coins as the Coinbase platform: BTC, BCH, ETH, and LTC. However, you can exchange multiple other cryptos on the Pro platform but these four can be paired with all currencies. Coinbase and Coinbase Pro are often criticized for not including other popular cryptocurrencies in their portfolio, but this isn't such a big issue because you can buy Bitcoin or any of the other four cryptos and easily exchange them for another popular altcoin on the platform.
Coinbase Pro Sign up Process
If you already have a Coinbase account, you automatically have a GDAX account or a Coinbase Pro account as it is now called. In case you don't have a Coinbase account, you need to sign up for Coinbase Pro separately.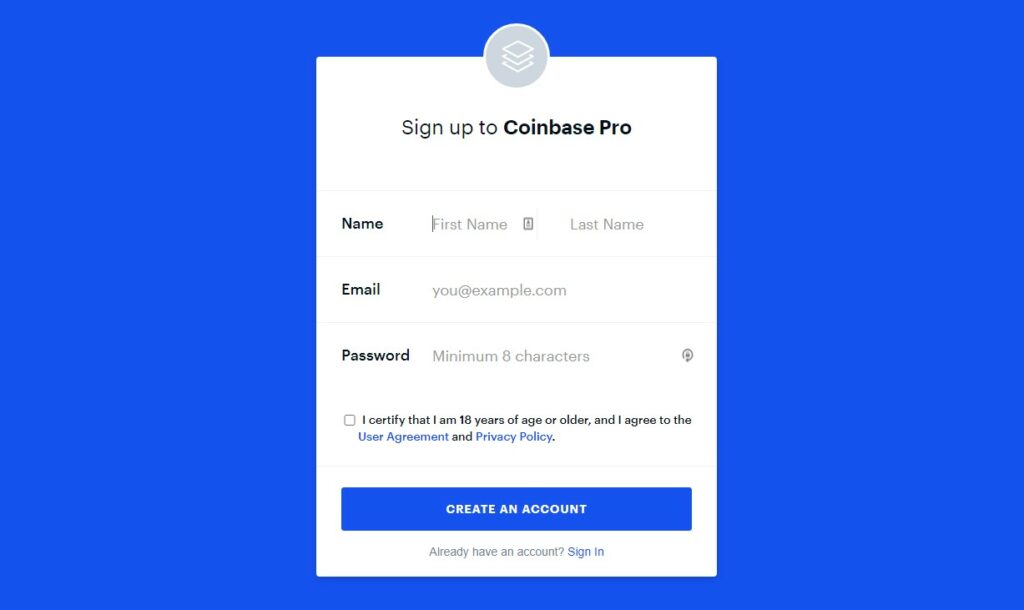 The Coinbase Pro platform is based in the US and follows serious security protocols linked to legal regulations of crypto exchange platforms. For this reason, you can't trade anonymously on Coinbase Pro. Coinbase Pro requires a KYC (know your customer) check from all new users. This means that you need to provide extensive documentation about yourself and prove your identity through photos of your government-issued ID or passport.
This information is securely stored and used only for user verification purposes. However, in the event that government institutions ask Coinbase for information about a particular user account because of suspected tax evasion or other illegal activities, Coinbase Pro would be inclined to give all the account details to the authorities, along with its transaction history.
Customer Support
Coinbase Pro is known for its great customer support services. Their support team is available by phone from Monday to Friday. Although they don't have a live chat option, they are very responsive over the phone. You can also send a support ticket via email. The email inquiries are also answered very quickly and the team is generally focused on solving customer issues in the best possible way.
Platform Security
Security is one of the most important factors for every cryptocurrency platform because they're is literally dealing with millions of USD worth of investments from people around the world. Dealing with such money carries a lot of responsibility for the security of those funds.

On Coinbase Pro, 98% of all funds are kept in cold storage to make sure no cyberattack can compromise the assets. This means that even if someone managed to hack Coinbase Pro, they wouldn't be able to steal any assets because they aren't connected to the web.
The fact that users must prove their identity through the already mentioned KYC protocol is another safety measure to make sure the transactions aren't used for any scams or other illegal activities. You also have the two-factor authentication option, which means that you have to enter a special code that is sent to your mobile device every time you are logging into your Coinbase Pro account. Thanks to the Coinbase Pro FDIC agreement, all user funds are insured up to the amount of 250,000 USD.
A Few Final Words…
Coinbase Pro is definitely one of the most reliable professional trading platforms for cryptocurrencies. From its user-friendly interface and low fees, all the way to its great customer support and tight security, this is a platform that every experienced crypto trader should have an account on.