Since the invention of blockchain technology, cryptocurrencies proved to be a solid investment means, innumerable crypto exchanges have become available to investors. Like Coinbase and Binance, Kraken is another centralized cryptocurrency exchange (CEX) platform that lets you buy, sell, and trade crypto assets.
A Brief History Of Kraken
Kraken was one of the first crypto exchanges around. It was founded under Payward Inc. in San Francisco, California, by Jesse Powell in 2011, only two years after Bitcoin's emergence. In fact, Powell probably wanted to take over the role that Mt. Gox had if the company went under after the security breaches this early exchange platform faced in 2011. After its foundation, Kraken took two years of maintenance and development until it was fully functional and launched in 2013. And Powell's anticipation was on point Mt. Gox was closed in 2014.
How Did Kraken Grow?
Being one of the first Bitcoin exchanges in the market comes with certain privileges. For example, in 2014, when Bitcoin was starting to be a buzzword and many other altcoins were emerging, the Bloomberg terminal agreed to get the data on crypto trading from Kraken and Coinbase. This association with Bloomberg and Coinbase certainly helped Kraken to get its name around.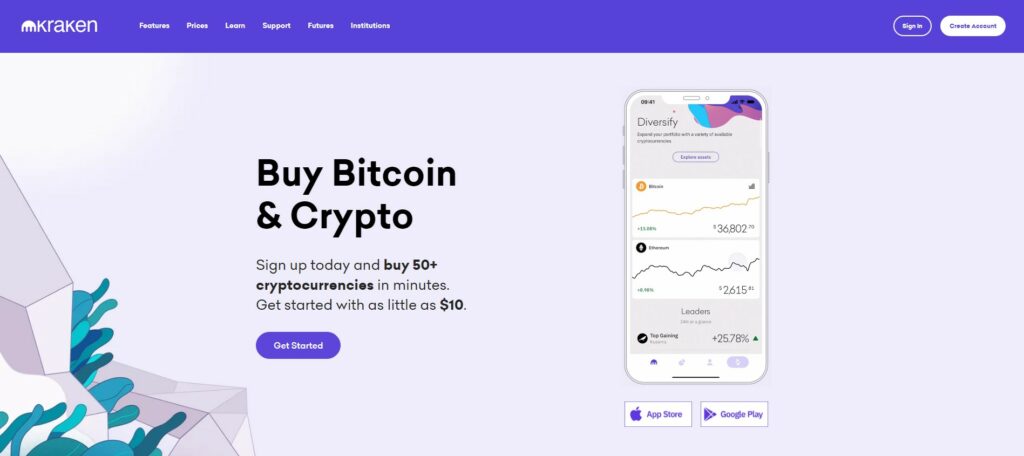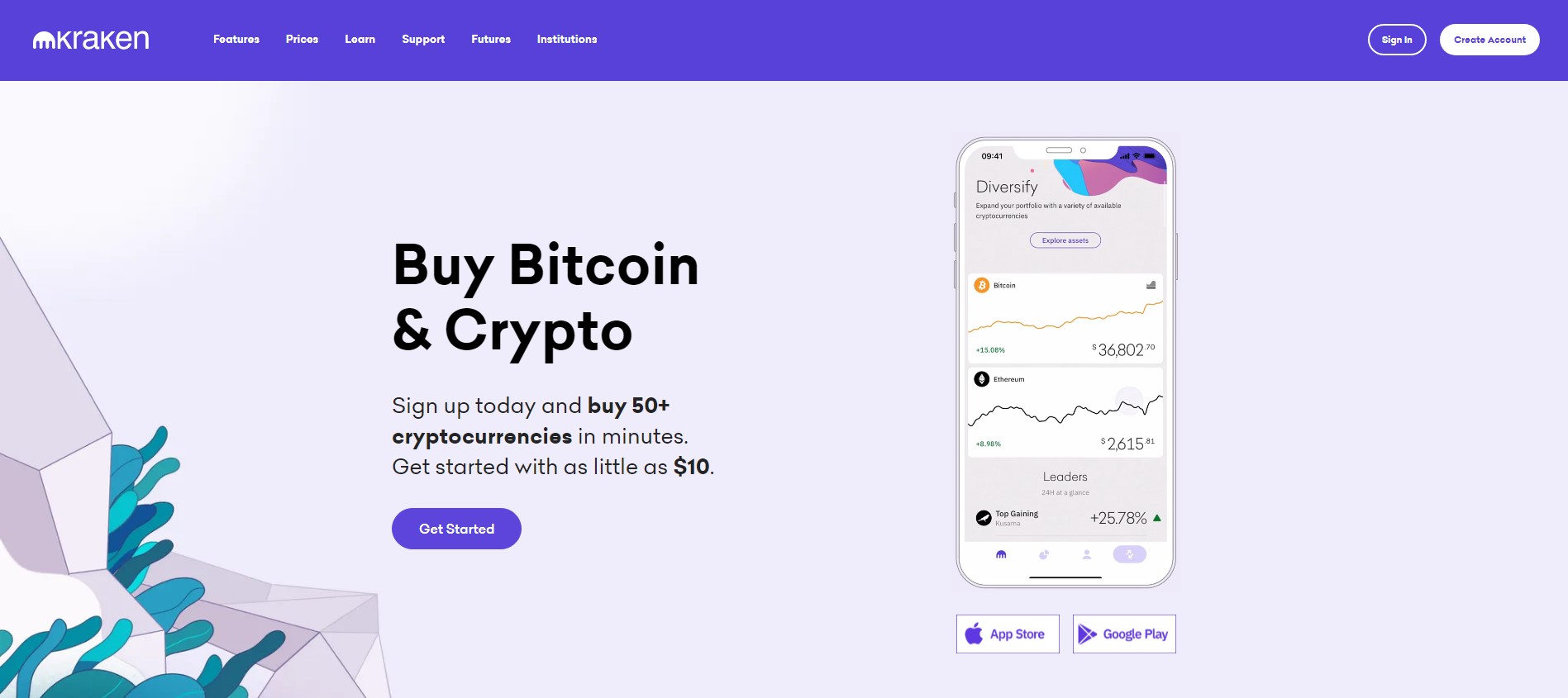 Still, before 2014, Kraken was not among market giants. Its customer base was generally European even though it is a US-based exchange and was just expanding intoJapan. When Mt. Gox declared bankruptcy in February 2014, with around 850, 000lost BTC, Kraken helped in the investigation of the missing BTC and the efforts to redistribute the lost assets that were owed to Mt. Gox's creditors. However, there was a catch. All of Mt. Gox's creditors that lost bitcoins had to open Kraken accounts, which had provided Kraken with a new and vast US customer base. And in 2016, Kraken was able to give back the lost BTC to those who suffered from Mt. Gox's bankruptcy.
In 2015, Kraken widened its range of services. First of all, it integrated with the Ether network and quickly became a trendy place to trade Ethereum (ETH). ETH was followed by more altcoins such as Litecoin (LTC) and Ripple (XRP) that were made available for trade on the platform. Secondly, Kraken added margin trading to its operations, which means that the users could invest with borrowed money with amplified losses and gains. The third step was the dark pool service, a service that offers additional liquidity and anonymity for trading larger chunks of crypto assets for security and privacy purposes.
In 2019, Kraken integrated with TradingView, giving its users an excellent means to track, chart, and analyze the crypto market data from Kraken. This integration was for sure a significant move on gaining the users' loyalty.
Where Is Kraken Based?
The Kraken exchange is based in San Francisco, California – the same place it was founded, but its services are available in countries all over the world.
What Is Good About Kraken?
Kraken is a trading platform that offers a variety of services such as different account types, futures trading, staking, stop loss and profit-taking orders, leverage-based and margin-based trading, and automated strategy trading. Plus, it supports trade on 90 cryptocurrencies and seven fiat currencies that are United States dollars (USD), Euros (EUR), British pounds (GBP), Canadian dollars (CAD), Australian dollars (AUD), Japanese yen (JPY), and Swiss francs (CHF). You can buy crypto with fiat either with your debit card, credit card, or via bank transfer.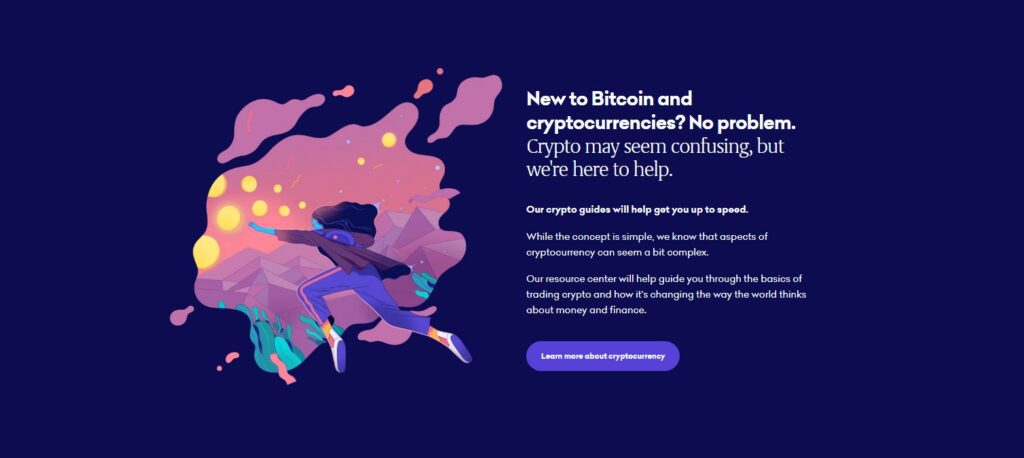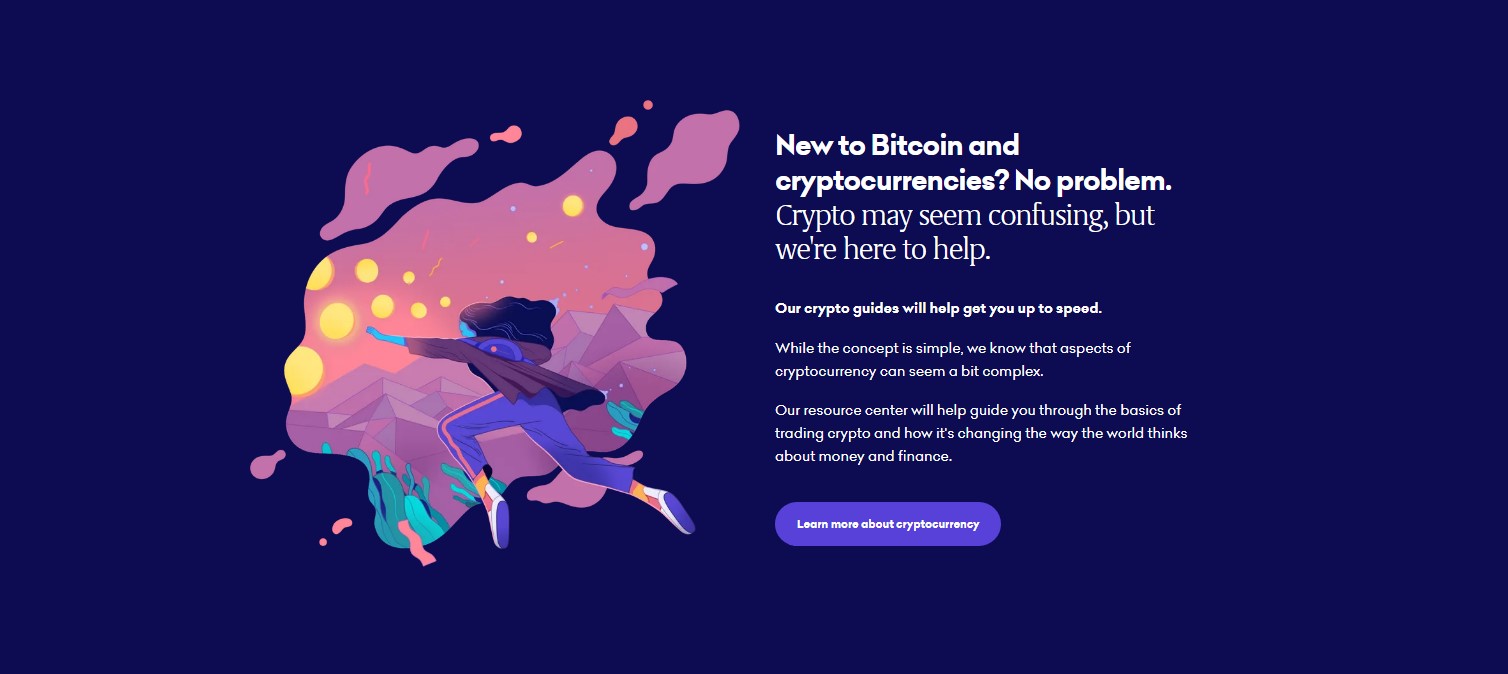 Services for High-Volume Traders
Because it is an American-based crypto exchange, Kraken is favorable for US-based professional traders and institutional investors. As a marketing strategy, Kraken seeks to appeal to investors such as banks, hedge funds, and pension funds, who basically have higher amounts of assets that they want to invest. To do so, it offers a service for these kinds of serious customers to trade between one and another.
Competitive Trading Fees
Its trading fees are below those of other major trading platforms. Plus, investors whose monthly trades exceed $50,000 benefit from discounted transaction fees. With such services, Kraken creates a favorable environment for both small and big investors. But apart from the services it provides, the essential aspect of Kraken that lures investors is the confidence it provides in the public eye with digital assets. Sure, these features look like they only interest large, institutional investors. However, having the assurance of large investors and consequently, the high trading volume gives Kraken the confidence to stand behind all its client bases, be it small or large.
Mobile Apps and Customer Support
Apart from the customer base, Kraken offers multiple mobile apps for iOS and Android devices and has attentive customer support service available via live chat 24/7. They even provide a personal account representative for constant traders.
Security
Kraken claims they only keep 5% of the deposits online, enough to meet withdrawal demands. The other 95% of the deposits are kept offline.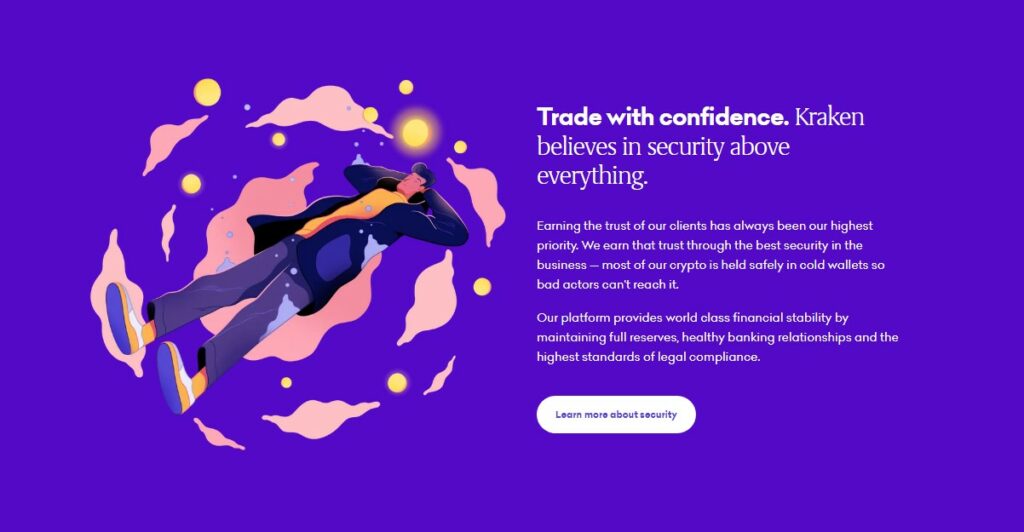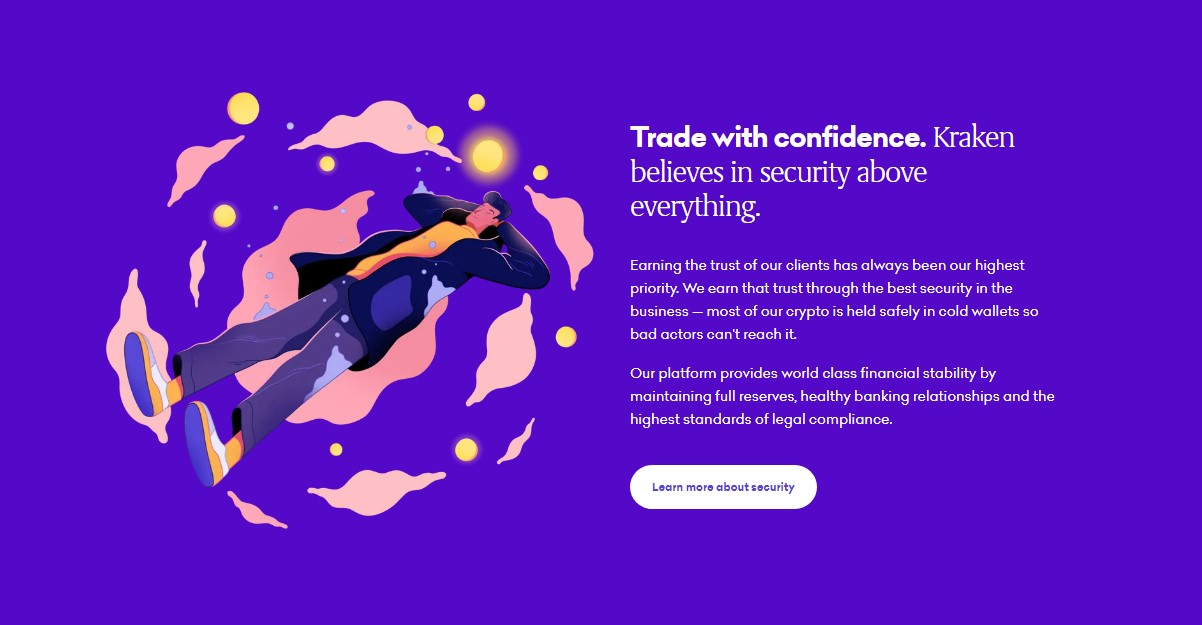 It also provides a two-factor authentication protocol to keep your account safe.
What Is Bad About Kraken?
In 2015, New York City implemented the BitLicence policy in order to prevent market manipulation and fraud in the cryptocurrency market. Consequently, Kraken stopped its operations in the state calling the new policy too burdensome. Since then, New York and Washington State residents cannot trade on Kraken.
In May 2017, Kraken was subject to several DDoS (Distributed Denial of Service) attacks, which undermined Kraken's image significantly and led to a significant loss in market share. Moreover, almost as if getting Mt. Gox's place on the market also put a "curse" on Kraken, it faced lawsuits of lost virtual assets worth over $900,000.
Kraken is a centralized crypto exchange, meaning it holds user funds, data, and personal information, in an order book. Although you may not be aware of it, CEX (centralized exchange) users don't exchange funds with each other. Instead, when the system fills an order, the buyer takes over the custody of the assets and, in return, issues the corresponding amount of IOU to the seller. The funds are only monetized into fiat currency when the users want to withdraw their assets, and all the bookkeeping is in Kraken's order book.
Although this is a big security and privacy concern compared to decentralized crypto exchanges (DEXs), Kraken claims it seeks to provide the security of a DEX. Yet, none of the digital currency exchanges can be subject to such trust. After the scandalous hack of Cryptopia in May 2019, the CEO of Kraken, Jesse Powell, advised traders only to keep funds that they are planning to trade in the Kraken trading account. Otherwise, they are best kept in a hardware wallet, offline.
Should You Trade On Kraken?
So overall, you can benefit from relatively low transaction fees, and if you are an advanced investor, Kraken has many specific features for you in Kraken Pro, primarily a mobile app. However, some reviews say that these features are a bit confusing for beginners. So it is up to you to figure out Kraken's interface and see whether you enjoy its funding options.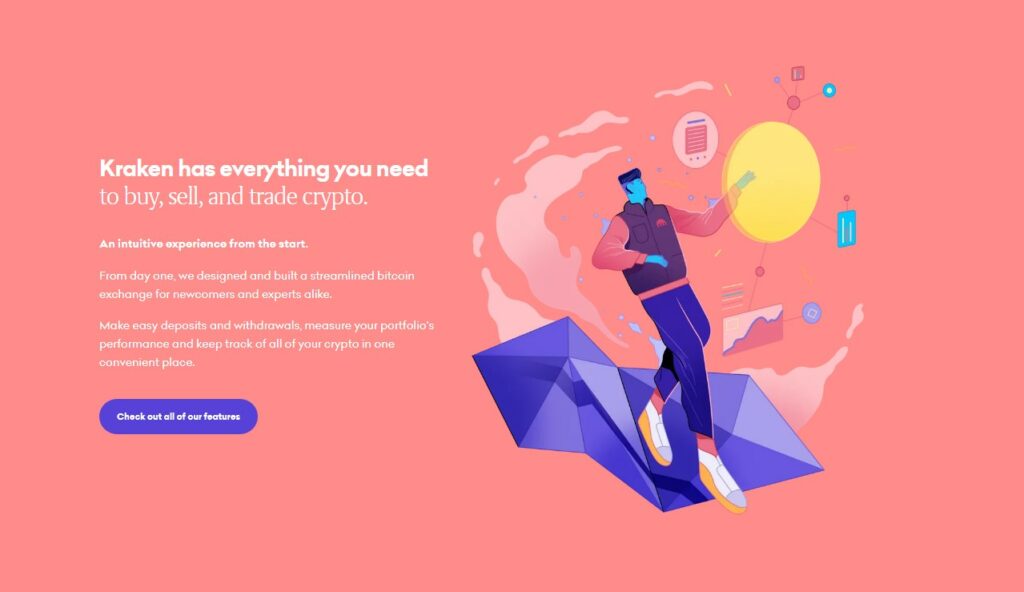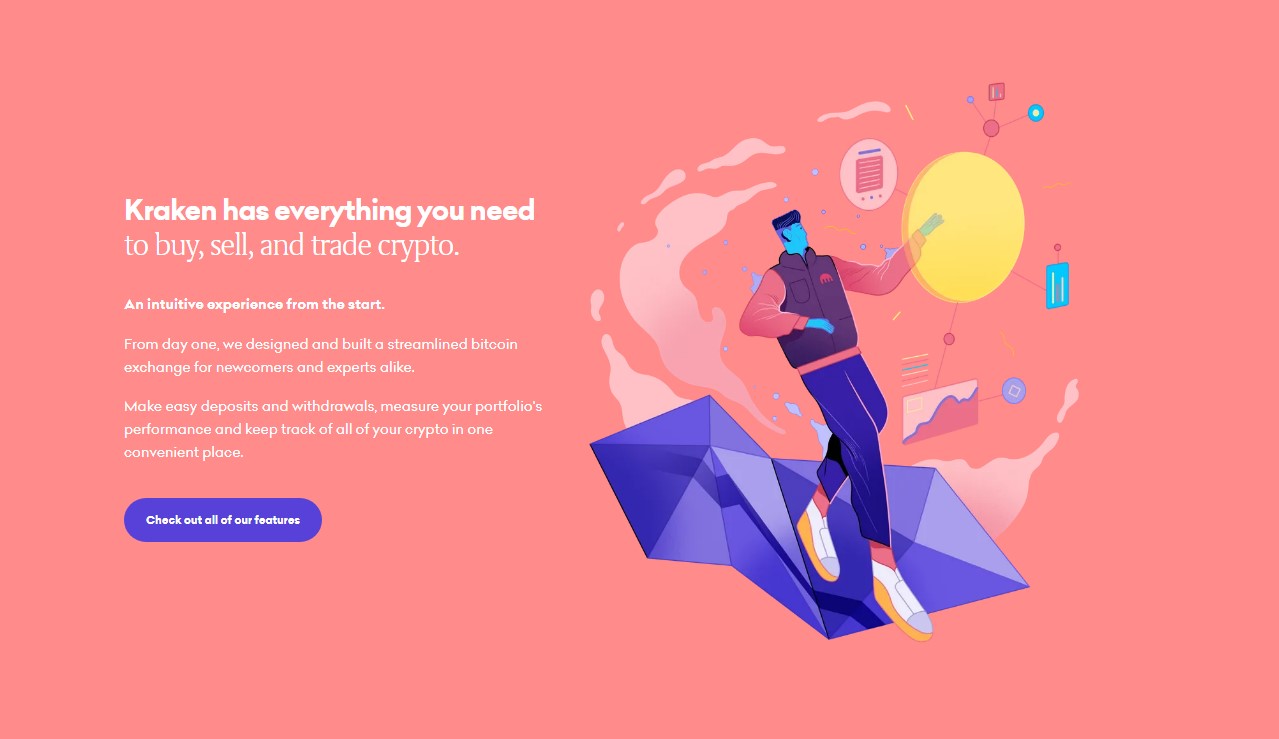 A Few Words Before You Go…
Several insufficient security protocols indeed hit Kraken in the past. However, trading digital currencies is a reasonably new market, and we are all adapting its ups and downs together. At the moment, thanks to cryptocurrencies' decentralized nature, no exchange service in the market is bulletproof in the face of cybercrime. The best way to be safe from malicious attacks is to keep your virtual currency in cold storage unless you want to trade it.
Despite the security crises it faced in the past, Kraken is still one of the world's most used cryptocurrency exchange platforms.