Coinbase is a US-based cryptocurrency exchange that operates in over 100 countries around the world. It is one of the most reputable and trusted cryptocurrency trading platforms, with more than 50 million users to its name. Its reputation and beginner-friendly interface make Coinbase very popular both for new cryptocurrency users and long-term investors who admire the platform's security. The company even debuted on Wall Street in April 2021, by listing its shares directly on Nasdaq.
Coinbase deserves its reputation as the platform has insurance policies against hacking and other malware attacks that could cost the users their digital assets, a problem many other cryptocurrency exchanges struggle with. Coinbase boasts high liquidity and trading volumes, making the platform almost perfect for crypto traders.
Unfortunately, nothing is perfect, as Coinbase also has a few glaring flaws that can be disappointing for the uninitiated. The most obvious issue is that cryptocurrency prices are often higher at Coinbase than other crypto exchange platforms. The limited number of listed cryptocurrencies is another issue, as the platform only lists major digital currencies like Bitcoin (BTC), and altcoins like Ethereum (ETH), Litecoin (LTC), and Dogecoin (DOGE).
We prepared a guide to explain why crypto trading on Coinbase is more expensive compared to other exchange platforms and guide you through its pricing system.
Why Is It Expensive to Buy Cryptocurrency on Coinbase?
Coinbase is a very convenient way of buying and selling cryptocurrency, as the platform doesn't suffer from a lack of liquidity. However, convenience also comes at a price. Coinbase has a complex fee structure that combines a spread fee with a separate Coinbase transaction fee.
The spread fee refers to the difference between the actual price of the cryptocurrency on the market and the price the platform actually charges you when you buy or sell cryptocurrency. Think of it like a commission fee you pay to a broker when you utilize their services.
Coinbase spread fees cost around 0.50% of your total transaction for purchases less than 10k. The fee percentage decreases for higher purchases, however price volatility of an asset can also impact the fees.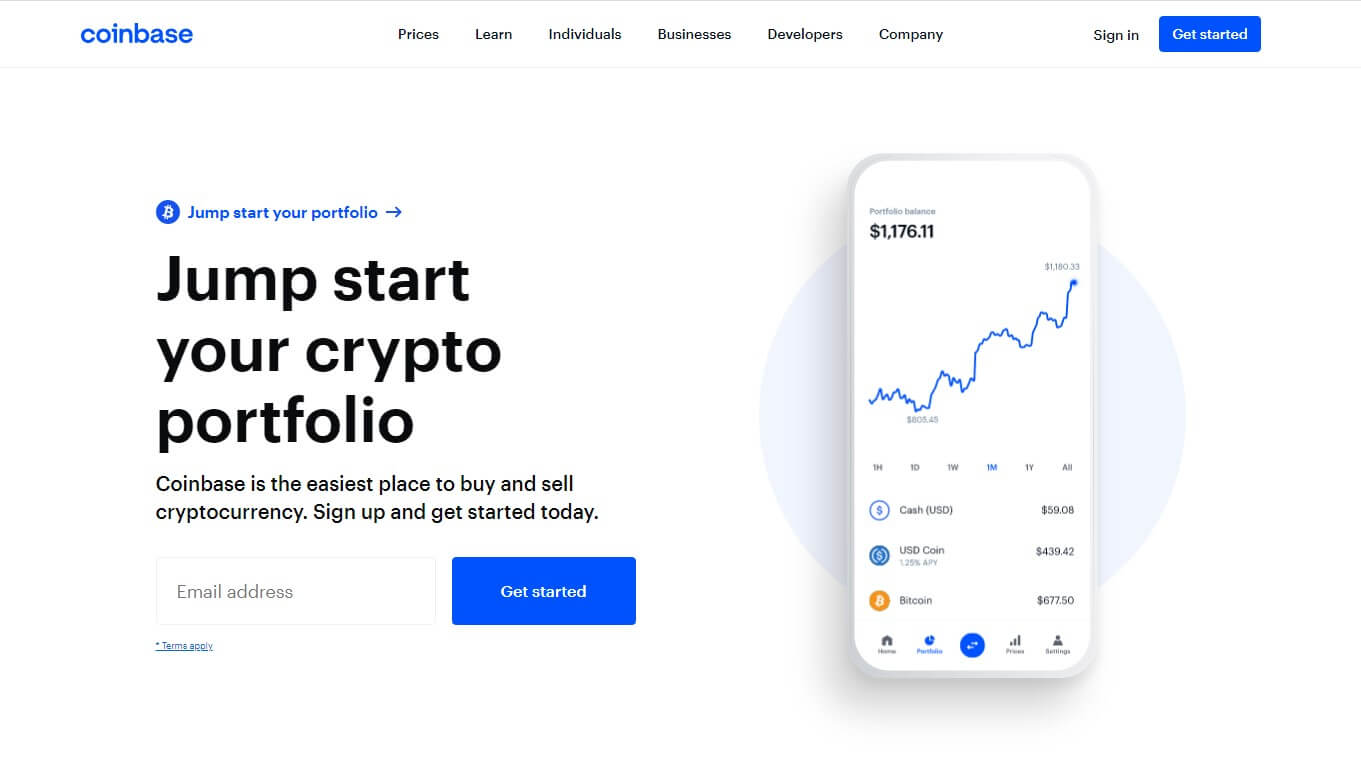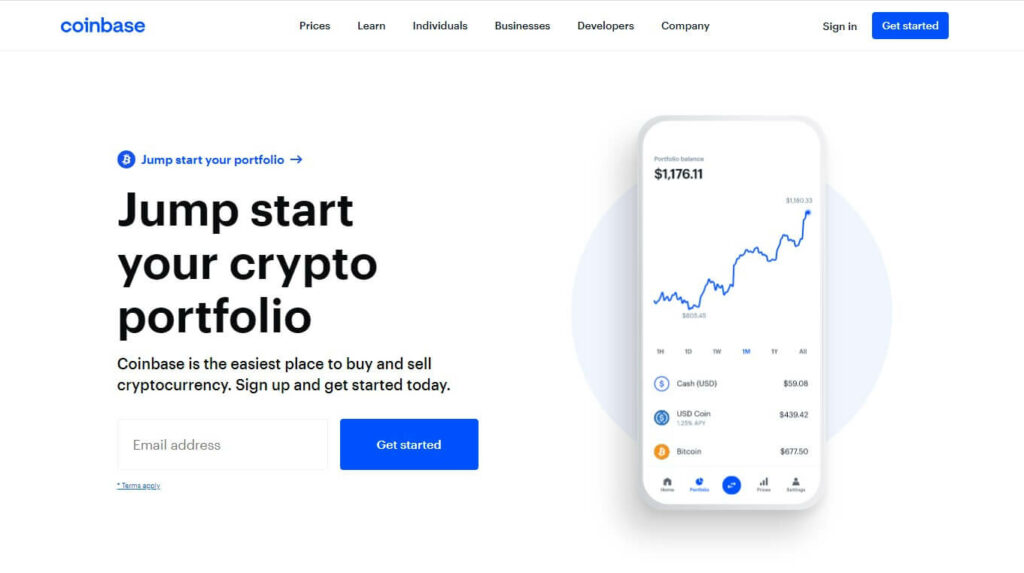 "Coinbase Fee", on the other hand, changes according to the total trade amount, the payment method, and the region. Coinbase charges you either a flat fee or a percentage fee depending on whichever is the higher fee.
This gets a little complicated as the rules differ according to which region you are transacting from.
Flat fees range depending on your trading volume. You pay 0.99 USD for transactions equal to or less than 10 USD, 1.49 USD for transactions equal to or less than 25 USD, 1.99 USD for transactions equal to or less than 50 USD, and 2.99 USD for transactions equal to or less than 200 USD.
However, if you are buying from Australia or Canada, the percentage fee equals 3.99% of your total transaction. That is usually higher than the flat fee, so if you are outside of the US, you might have to pay more to use Coinbase.
Coinbase locks the given price of the cryptocurrency for 30 seconds at the time of your transaction, and you can review the total transaction fees before finalizing your purchase.
How Much Does It Cost to Buy Bitcoin on Coinbase?
If you are having a hard time wrapping your head around all the numbers we placed above and what they mean for you, let's put all of it into perspective through a few examples.
Let's say you are buying 100 USD worth of Bitcoin through Coinbase from Australia with your debit card. That purchase would incur 0.50% in spread fee, that is 0.50 USD. Then, there is also the 3.99% Coinbase fee based on your region, Australia. That makes 3.99 USD. That means you pay 4.49 USD in fees when you buy 100 USD worth of Bitcoin.
Alternatively, if you are buying 10 USD worth of Bitcoin from the US through your bank account, you pay 0.05 USD for the spread fee and 0.99 USD for the flat fee (as the flat fee is higher than the standard 1.49% bank account percentage fee).
Keep in mind that you can use SEPA to buy cryptocurrency from Coinbase with no extra transaction fees If you are in Europe. Coinbase no longer supports credit card purchases and if you buy cryptocurrency with a credit card, you might be charged extra for the purchase by your credit card company.
All in all, there are many variables that might change how much it costs to make cryptocurrency transactions on Coinbase, but crypto prices are usually more expensive than at other exchanges. However, Coinbase always shows you how much the fees cost in total before you finalize a transaction, so just make sure you check the costs before you approve a payment.
What Is Coinbase Pro?
If you are put off by the complexity of Coinbase's fee structure and the higher cost of crypto trading on the Coinbase platform, you will be glad to learn about Coinbase Pro. 


First and foremost, Coinbase Pro is free for anyone who has a Coinbase account. Most people assume Coinbase Pro is a paid service and refrain from using its more complex but rewarding system for crypto trading.
Coinbase Pro, formerly known as GDAX, is a crypto exchange service that is marketed towards professional traders. If that sounds too intimidating, don't worry. While it is true that Coinbase Pro does have a more brooding and serious look thanks to its dark backgrounds and live charts, it is not that different from Coinbase in reality. The only important difference is that fees are easier to calculate on Coinbase Pro, not to mention much lower.
Coinbase Pro fees are limited to maker and taker fees (spread fee), calculated based on your 30-day trading volume. The fees are around 0.50% for under 10k. Coinbase Pro doesn't charge fees for debit card transactions.
If you are using a crypto exchange for the first time, you might find Coinbase more approachable than Coinbase Pro. However, once you understand the basics of trading, you might be ready to move on.
So go around and have a look at Coinbase Pro. With proper research and preparation, you can easily use the platform for crypto trading with higher profits compared to Coinbase. Coinbase and Coinbase Pro belong to the same company and are both similarly secure and reputable.
What Are the Advantages of Using Coinbase?
One of the most important features of Coinbase is the insurance system we talked about previously. Unlike many other crypto exchanges, Coinbase is highly regulated and works with authorities to provide security and insurance to customers.
Another advantage of Coinbase is its stable coin USD Coin (USDC). USDC is linked to U.S dollars, which means 1 USDC is always worth 1 US dollar. This makes USDC an attractive digital asset for trading between cryptocurrency pairs and across different blockchains.
You can use the Coinbase wallet for storing your digital assets. Both Coinbase and Coinbase pro provide their own digital wallets. They also offer mobile apps for android and iOS devices.
A Few Words Before You Go…
The Coinbase platform is a popular and trustworthy crypto exchange with high liquidity but often suffers from higher crypto prices due to its convoluted fee structure. Bitcoin prices might get particularly steep due to the volatility of the digital asset. If you are trading on Coinbase, make sure to check the cost of transactions before approving your purchases. You can also open a free Coinbase Pro account for cheaper transaction fees.